Engineering Dissertation Topics – Selected Industry-Oriented Topics
Published by Owen Ingram at January 2nd, 2023 , Revised On August 18, 2023
Engineering is one of the most rewarding careers for students. With solid research, investigation and analysis, engineering students dig deep through different engineering ideas throughout the length of their degree programmes.
All undergraduate, Master and Phd engineering students must complete a dissertation on a topic that adds some value to their area of study.
Engineering is a branch of science that deals with the design and creation of products, machines, systems, and processes. Engineering students are responsible for the overall implementation of engineering projects, i.e., the invention of new products or services, the design of new products and systems, development of new processes, materials, or methods.
Here are some of the many responsibilities of an engineer.
Engineers design machines, buildings, and systems that help people do their jobs more quickly or efficiently.
They determine ways to make devices safer, faster, or more efficient.
Engineers create new technology to automate manual work and save time.
Engineering topics can be divided into different disciplines, such as civil, electrical, mechanical, and industrial. So without further delay, here are the engineering dissertation topics you have been looking for.
Engineering Dissertation Topics 
Civil Engineering
Civil engineers design and oversee construction projects such as roads, bridges, hospitals, water treatment plants, and airports.
Civil Engineering Dissertation Topics
The following list of civil engineering dissertation topics will help you with your next dissertation essay.
Bridges and Tunnels
Environment and Climate Change
Building Structure
Planning and management in the construction industry
Construction technology
Sustainable construction materials
Health, safety, and environment
Building information modelling (BIM)
Smart buildings
Construction management and project management
Sustainable design
Complete list of civil engineering dissertation topics
Electrical Engineering
Electrical engineers design and develop complex electrical machines, electronic devices, and power systems. They also use their skills to solve problems in robotics, medical technology, computer engineering, and other technologies.
Electrical Engineering Dissertation Topics
There are many research topics in Electrical Engineering. Some of them are listed below:
Electrical circuits and devices
Electrical systems, devices, and components
Electrical power engineering
Power electronics and power generation
Power transmission
Power distribution
Control and automation
Transmission systems
Signal processing and communications
Electronic engineering system design
Mechanical Engineering
Mechanical engineers design and develop engines, cars, aeroplanes, and other machinery used in factories. They also help manufacturers improve product quality by creating processes that increase efficiency while reducing costs.
Mechanical engineering covers a wide range of topics, from the materials used in the design and construction of products to the analysis of complex systems and processes. The field is diverse, but some of the many fields of topics may include.
Mechanical Engineering Dissertation Topics
The following list includes some of the most common topics in mechanical engineering:
Human factors and systems engineering
Design for manufacturing
Machine design and control
Manufacturing systems
Materials science, engineering, and technology
Manufacturing process technology, product design, and development
Engineered materials and structures
Materials processing, fabrication, and inspection technologies
Mechanics of materials (including solid mechanics)
Thermodynamics and heat transfer in engineering systems
Complete list of mechanical engineering dissertation topics. 
Industrial Engineering
Industrial engineers work with manufacturing companies to improve efficiency by redesigning processes. An example to see how products move through production lines or how workers perform their jobs more effectively.
Industrial Engineering Dissertation Topics
Sustainable development and its impact on the environment
Design of products and services to meet the needs of the consumer
Industrial safety and health management systems
Energy-efficient products, processes, and buildings
Sustainable production systems
Environmental Management System (EMS) for manufacturing industries
Intelligent materials, devices, and systems
Managing natural resources in an environmentally responsible way
Computer Engineering
Computer engineers are concerned with all aspects of information technology, including hardware, software, and systems. Computer engineers analyze problems in computer science and apply their knowledge to design new processes and devices. They may specialize in areas such as artificial intelligence or embedded systems.
Computer Engineering Dissertation Topics
Designing a system to provide an automated control system for an aircraft
Computer organization, software engineering, and programming languages
Design of a computer-based neural network controller for use in controlling an aircraft
Creation of a computer program to simulate the operation of a molecule in a given chemical reaction
Development of a real-time software package for the control of complex industrial machines
Development of an intelligent software system for controlling large-scale industrial processes
Order a Proposal
Worried about your dissertation proposal? Not sure where to start?
Choose any deadline
Plagiarism free
Unlimited free amendments
Free anti-plagiarism report
Completed to match exact requirements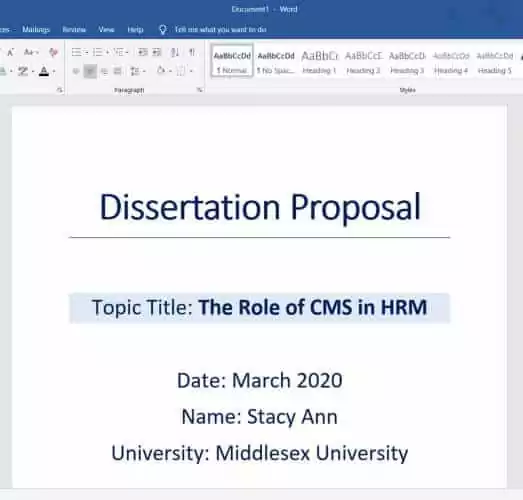 Metallurgy Engineering
Metallurgy engineers are involved in designing and constructing equipment to extract metals from ores. They also develop processes for treating the ores to recover valuable metals and other materials sold at high prices because of their growing demands. Moreover, metallurgical engineers may specialize in producing steel by smelting iron ore or coal into pig iron (a low-grade form of steel). They may also work with other types of scarce metals in a limited quantity under the earth's crust, such as aluminum or titanium.
Metallurgy Engineering Dissertation Topics
The use of Nickel and Nickel Alloys in the Manufacturing Industry
The Effect of Processing Techniques on the Properties of Ferrous Metals
Corrosion Resistance of Stainless Steels
Corrosion Behavior and Corrosion Inhibiting Mechanisms in Ferrous Metals
Corrosion and Corrosion Resistance Control in Cast Iron and Steel Castings and Forgings
Corrosion Control in High-Strength Low-Alloy Steels by Selective Annealing
Corrosion Behavior in Stainless Steels Used for Structural Applications
Mechanical Properties of Ferrous Metallics by Thermal Treatment and Chemical Modification Methods
Conclusion
Needless to say, engineering is a diverse field with a pool of opportunities for those looking to build a career in this booming field. If you're still wondering which engineering topice is best for you, the choice will depend on your interests and abilities.
Therefore, it's best to take some time and explore different options before choosing a topic Hopefully, the above engineering dissertation topics will help you write an appealing dissertation for your final year.
Frequently Asked Questions
For engineering dissertation topics:
Research recent advancements.
Identify industry challenges.
Explore interdisciplinary areas.
Consult experts and professors.
Analyze practical applications.
Select a topic aligning with your passion and career goals.