Religion, Theology and Philosophy Dissertation Topics
Published by Alvin Nicolas at August 19th, 2021 , Revised On November 17, 2022
Introduction
As part of the religious, theology, and philosophy studies course, dissertation writing is inherently vital to the final result. Various religions are practised in the world today. Some of the major religions include; Christianity, Islam, Buddhism, Hinduism, Judaism, and Sikhism.
In the contemporary world, religion is often not associated with politics and worldly life. Nevertheless, we can not deny its relationship and influence on humans and global peace. Therefore it is vital to choose a research topic that adds to the current body of literature.
To help you choose an appropriate topic and its subsequent research methodology, below is a list of issues classified using the thematic and exploratory approach for the religious studies dissertation.
PhD qualified writers of our team have developed these topics, so you can trust to use these topics for drafting your dissertation.
You may also want to start your dissertation by requesting a brief research proposal from our writers on any of these topics, which includes an introduction to the problem, research question, aim and objectives, literature review, along with the proposed methodology of research to be conducted. Let us know if you need any help in getting started.
Check our dissertation example to get an idea of how to structure your dissertation.
W"Our expert dissertation writers can help you with all stages of the dissertation writing process including topic research and selection, dissertation plan, dissertation proposal, methodology, statistical analysis, primary and secondary research, findings and analysis, and complete dissertation writing."
2022 Religion, Theology and Philosophy Research Topics
Covid-19 Religion, Theology and Philosophy Research Topics
World Religions Dissertation Topics
Under the category of world religion, the teaching courses cover a range of topics, including the traditional aspects and forms of religion found globally, including the mainstream practising religions such as Buddhism or Catholicism, fastest-growing religion like Islam, and belief systems such as the traditions of the Samurai tribe.
Given the highly diverse nature of faith, it is pertinent to explore and analyse this diversity in terms of the continuous evolution of the human race. The list of topics below provides a focused thematic and exploratory approach that may be used for world religion research dissertation purposes.
History and Religion Dissertation Topics
History and religion have been a topic of interest throughout previous decades and gained particular importance amongst researchers focusing on the impact and influence of religion on culture throughout history.
Based on a literature review of the religious references, the researchers have drawn a connection between literature and culture. History and religion are not confined to the evolution or impact of a particular religion. Still, it goes beyond the diversity of religion and focuses on developing the human race throughout time. Below is a list of suggested topics that can be used for history and religion research dissertations.
Religion and the Contemporary World Dissertation Topics
This theme focuses on topics that analyse the effect of religion within the contemporary world, including the media's influence and the application of religious beliefs to the modern-day world.
This is an interesting topic for those aiming to look at theology and religion together since the implications of religion to the contemporary world has become the focus of discussion and dichotomy. Below is a list of topics that can be used for Religion and the Contemporary World Research Dissertation purposes.
Ethics and Religion Dissertation Topics
The notion of ethics in religion encompasses morality and various morality components to apply to modern life and daily situations. Morality and religion have gone hand in hand throughout history, and it has been observed that multiple moral conducts are justified with the notion of religious beliefs.
For researchers who wish to get a deeper understanding of this relationship, below is a list of topics that can be used for dissertation purposes.
Religion and Philosophy Dissertation Topics
Religion and philosophy have been going hand in hand throughout history. Philosophy has been used to justify and question God's supreme power and the fundamentals of religious faith.
The basic premise of philosophy and its application to religion is based on trying to ascertain the existence of religion as a possibility. You can find a topic that interests you from the list of religion and philosophy dissertation topics below.
Order a Proposal
Worried about your dissertation proposal? Not sure where to start?
Choose any deadline
Plagiarism free
Unlimited free amendments
Free anti-plagiarism report
Completed to match exact requirements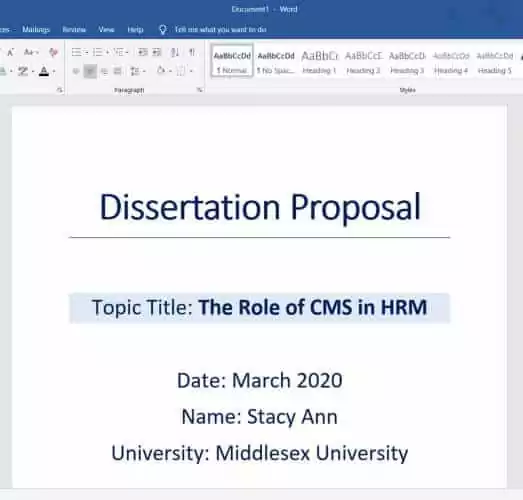 Architecture and Religion: Built Heritage Dissertation Topics
Architecture has played an essential role within the religious communities since it provides a tangible component of the community's belief in substantiating their religious faith.
To understand the true essence of an architectural building within the religious faith, it is essential to look beyond the buildings' structural aesthetics and understand the deeper engraved intangible value of religious faith that drives the community. Below is a list of topics that might be interesting for architecture and religion-based dissertation.
Politics and Religion: Dissertation Topics
The study of religion and politics aims to draw an interconnecting relationship between the two subject areas and analyze their impact upon each other's application. Below is a list of topics that may help aim to research the relationship between Politics and Religion.
Important Notes:
As a student of religion, philosophy and theology looking to get good grades, it is essential to develop new ideas and experiment on existing religion, philosophy and theology theories – i.e., to add value and interest in your research topic.
The field of religion, philosophy and theology is vast and interrelated to many other academic disciplines like civil engineering, construction, law, and even healthcare. That is why it is imperative to create a religion, philosophy and theology dissertation topic that is articular, sound, and actually solves a practical problem that may be rampant in the field.
We can't stress how important it is to develop a logical research topic; it is based on your entire research. There are several significant downfalls to getting your topic wrong; your supervisor may not be interested in working on it, the topic has no academic credit-ability, the research may not make logical sense, there is a possibility that the study is not viable.
This impacts your time and efforts in writing your dissertation as you may end up in the cycle of rejection at the initial stage of the dissertation. That is why we recommend reviewing existing research to develop a topic, taking advice from your supervisor, and even asking for help in this particular stage of your dissertation.
Keeping our advice in mind while developing a research topic will allow you to pick one of the best religion, philosophy, and theology dissertation topics that fulfill your requirement of writing a research paper and adds to the body of knowledge.
Therefore, it is recommended that when finalizing your dissertation topic, you read recently published literature to identify gaps in the research that you may help fill.
Remember- dissertation topics need to be unique, solve an identified problem, be logical, and be practically implemented. Please look at some of our sample religion, philosophy and theology dissertation topics to get an idea for your own dissertation.
How to Structure your Dissertation
A well-structured dissertation can help students to achieve a high overall academic grade.
Declaration

Introduction

: This chapter includes project rationale, research background, key research aims and objectives, and the research problems. An outline of 

the structure of a dissertation

can also be added to this chapter.

Literature Review

: 

This chapter presents relevant theories and frameworks by analyzing published and unpublished literature on the chosen research topic to address 

research questions

. The purpose is to highlight and discuss the selected research area's relative weaknesses and strengths while identifying any research gaps. Break down the topic and key terms that can positively impact your dissertation and your tutor.

Methodology:

The 

data collection

 and 

analysis

 methods and techniques employed by the researcher are presented in the Methodology chapter, which usually includes 

research design,

 research philosophy, research limitations, code of conduct, ethical consideration, data collection methods and 

data analysis strategy

.

Findings and Analysis:

Findings of the research are analyzed in detail under the Findings and Analysis chapter. All key findings/results are outlined in this chapter without interpreting the data or drawing any conclusions. It can be useful to include 

graphs

, 

charts 

and 

tables

 in this chapter to identify meaningful trends and relationships.

Discussion

and 

Conclusion:

 The researcher presents his interpretation of the results in this chapter and states whether the research hypothesis has been verified or not. An essential aspect of this section is establishing the link between the results and evidence from the literature. Recommendations with regards to the implications of the findings and directions for the future may also be provided. Finally, a summary of the overall research, along with final judgments, opinions, and comments, must be included in the form of suggestions for improvement.

References: 

Make sure to complete this following your University's requirements

Bibliography

Appendices:

Any additional information, diagrams, and graphs used to 

complete the dissertation

 but not part of the dissertation should be included in the Appendices chapter. Essentially, the purpose is to expand the information/data.
About Research Prospect Ltd
Research Prospect is a UK based academic writing service which provides help with Dissertation Proposal Writing, Ph.D. Proposal Writing, Dissertation Writing, Dissertation Editing and Improvement.
Our team of writers is highly qualified and are experts in their respective fields. They have been working for us for a long time. Thus, they are well aware of the issues and the trends of the subject they specialize in. 
Need more Topics.?
Review Our Best Dissertation Topics 2020 complete list.