Religion, Theology and Philosophy Dissertation Topics
Published by Alvin Nicolas at January 6th, 2023 , Revised On March 17, 2023
Introduction
As part of the religious, theology, and philosophy studies course, dissertation writing is inherently vital to the final result. Various religions are practised in the world today. Some of the major religions include; Christianity, Islam, Buddhism, Hinduism, Judaism, and Sikhism.
In the contemporary world, religion is often not associated with politics and worldly life. Nevertheless, we can not deny its relationship and influence on humans and global peace. Therefore it is vital to choose a research topic that adds to the current body of literature.
To help you choose an appropriate topic and its subsequent research methodology, below is a list of issues classified using the thematic and exploratory approach for the religious studies dissertation.
PhD qualified writers of our team have developed these topics, so you can trust to use these topics for drafting your dissertation.
You may also want to start your dissertation by requesting a brief research proposal from our writers on any of these topics, which includes an introduction to the problem, research question, aim and objectives, literature review, along with the proposed methodology of research to be conducted. Let us know if you need any help in getting started.
Check our dissertation example to get an idea of how to structure your dissertation.
W"Our expert dissertation writers can help you with all stages of the dissertation writing process including topic research and selection, dissertation plan, dissertation proposal, methodology, statistical analysis, primary and secondary research, findings and analysis, and complete dissertation writing."
2022 Religion, Theology and Philosophy Research Topics
Research Aim: This research aims to find the relationship between patriarchal society and religion. It will analyse a causal link between both phenomena by discovering whether faith makes society patriarchal or a particular social structure that makes religion patriarchal. And to show this relationship, this research will use Islam and Hinduism as a case study to establish whether these religions made SouthAsian countries patriarchal or these countries with their specific cultures and traditions made these religions patriarchal.
Research Aim: This research explores the impact of feminist religious movements on gender equality worldwide. It presents a historical view of how changing women's religious ideologies helped them attain their rights worldwide. Moreover, it offers a thorough feminist critique of the world's two most followed religions, Christianity and Islam, on how they cannot provide women with their due rights. Keeping in view how these religions failed to give women their rights, it will show how the increasing role of women in these religions helped them get their rights.
Research Aim: This research compares Western and Eastern philosophies in defining the gender roles in society through a Platonic point of view. It will reach and contrast both perspectives regarding treating men and women in various societal parts. Then it will use Pluto's philosophical theories to show which philosophy has defined these roles better by providing a detailed critique on both. Lastly, as objectively as possible, it will show which philosophy is better through various metrics defined by Pluto and other Western and Eastern Philosophers.
Research Aim: This research sheds light on a crucial debate in religion and wars studies whether religion has something to do with wars. It will analyse the world wars to show whether religious elements made conflicts worse or other factors that overshadowed the spiritual aspects. Furthermore, it will include the viewpoint of famous evolutionary biologist Richard Dawkins, a part of the neo-atheist movement. His critique of God and religions will help to understand the relationship comprehensively.
Research Aim: This research shows how enormous political powers can use religion as a tool for their political motives. It will analyse a state's channels to influence religion in a country or other countries. Moreover, it will identify which immense political powers fulfilled primary political motives throughout history. And more specifically, it will use US and AlQaeda as a case study of how the US used them for their reasons and what happened when they weren't able to control them.
Covid-19 Religion, Theology and Philosophy Research Topics
Research Aim: This study will focus on reviewing the contribution of religious communities to combat the Coronavirus Pandemic.
Research Aim: This study will investigate the issues and conflicts that arose in India during the outbreak of COVID-19 and the response of the international countries on it.
Research Aim: This study will focus on theological studies on the Coronavirus pandemic.
Research Aim: This study will address the importance of philosophy, science, and religion in combatting Coronavirus.
World Religions Dissertation Topics
Under the category of world religion, the teaching courses cover a range of topics, including the traditional aspects and forms of religion found globally, including the mainstream practising religions such as Buddhism or Catholicism, fastest-growing religion like Islam, and belief systems such as the traditions of the Samurai tribe.
Given the highly diverse nature of faith, it is pertinent to explore and analyse this diversity in terms of the continuous evolution of the human race. The list of topics below provides a focused thematic and exploratory approach that may be used for world religion research dissertation purposes.
Research Aim: The hatred, intolerance, prejudice, or hostility towards the religion of Islamic and its followers are termed Islamophobia. In the last few years, the increasing trend of Islamophobia has been witnessed in the Western Countries, which at some instances lead to the act of violence and killing of Muslims, for example, the New Zealand mosque shooting in 2019 where 51 Muslims were shot dead by an Islamophobic was extreme evidence of the existence of Islamophobia. Therefore, in today's time, when millions of Muslims live in Western Countries, it is essential to identify the causes of increasing Islamophobia and how it can be controlled.
Research Aim: When someone speaks or writes profanely about a sacred or religious personality, place, or object, it amounts to blasphemy. The seculars and proponents of freedom of speech and expression do not hesitate to malign, mock and insult religion and the holy personages. However, blasphemy can enrage thousands and millions of believers worldwide as they cannot tolerate any disrespect towards their religion or holy personages, and they can become violent. In this study, the global blasphemy laws and how much they prevent blasphemy are explored, and their role in developing global peace is explored based on a survey-based study.
Research Aim: When religion is a subject or an object of violence, it is categorized as religious violence. In situations where people show no or lack of religious intolerance towards another religion and its followers, they tend to disapprove, criticize, and even use violence to show their dominance. Given this, it is argued that people have intolerance towards another religion, then their intolerance, if it remains unchecks, can even lead to violence. Therefore, this research aims to evaluate religious intolerance's causal relationship with religious violence to identify if religious intolerance can trigger religious violence.
Research Aim: Atheism is a belief in the non-existence of any God. In the contemporary world, scientific advancements and modern technology have made significant breakthroughs that have unravelled many unexplained phenomena and have consequently changed people's lives and beliefs. As people's reliance on science and technology has increased, anything that cannot be proven logically or through scientific evidence is rejected, even if it is God's existence. In this research past, literature will be critically analyzed to identify what atheism means in today's modern world and how it has altered people's beliefs.
Research Aim: During recent history, many African Christians have migrated to Western or Developed Countries to save their lives or attain better life prospects and living standards. After living in other Countries, African Christians came into contact with new cultures, traditions, religions, languages, and beliefs, altering their ideas and culture. In this regard, this survey-based study aims to identify whether African Christians have preserved their beliefs and culture while living in Diaspora.
Research Aim: In this research, the molecular structure of various tumors is discussed along with the therapeutic issues faced for these ailments and their treatments. Target spots for treatment and different chemical mixes for its treatments are also explained in this research.
Research Aim: All religions have some guidelines recorded in holy books and religious scriptures that their believers have to follow. Whether obeying a higher authority's commands is a common notion in all religions is critically discussed by conducting a thematic analysis of past literature.
Research Aim: There are hundreds of religions practised globally that are significantly diversified in terms of beliefs, characteristics, traditions, festivals, and customs. In the past three decades, the increased occurrence of religious-based terrorism worldwide gives rise to a need to explore any causal link present between religious diversity and terrorism.
Research Aim: The similarities and differences between Hinduism, Islam and Christianity are compared by conducting a thematic analysis. These religions' religious scriptures will be discussed and compared to identify the shared characteristics present amongst them.
Research Aim: Islam has been linked with global terrorism in the media, yet still, it is number one in the list of fastest-growing religions of the world. In this regard, an in-depth exploratory study is to be conducted to identify the underlying reasons. A growing number of people are accepting the religion of Islam.
History and Religion Dissertation Topics
History and religion have been a topic of interest throughout previous decades and gained particular importance amongst researchers focusing on the impact and influence of religion on culture throughout history.
Based on a literature review of the religious references, the researchers have drawn a connection between literature and culture. History and religion are not confined to the evolution or impact of a particular religion. Still, it goes beyond the diversity of religion and focuses on developing the human race throughout time. Below is a list of suggested topics that can be used for history and religion research dissertations.
Research Aim: The similarities present between ancient Judaism and Hinduism are critically reviewed. For instance, both religions have a distinct class system that divides people into superior and lower classes. In Judaism, people are divided into Jews and non-Jews, referred to as gentiles, and as per Judaism, gentiles are animals in human form. Similarly, Hinduism divides people into four classes; Brahmins, Kshatriyas, Vaishyas, and Shudras, where Shudras are given animal status.
Research Aim: Renaissance was a revolt against the supremacy of Christian theology, pope, the prohibition of learning science and logic, and interference of Church in the personal life of individuals during middle ages starting from 500 to 1400 Century. The renaissance proposed a new idea of humanism where religion must not intervene in an individual's worldly and religious affairs, and people are free to have their own religion and beliefs. This study will critically analyse how the renaissance impacted the Christian religion and beliefs of European people during the 15th and 16th centuries.
Research Aim: As per Christian belief, Jesus Christ was crucified, and he gave his life on the cross so that all Christians can be forgiven for their sins and go to paradise. However, as per Islamic belief, Christ was never crucified. Instead, God ascended Jesus Christ and made the betrayed companion look like Jesus Christ, and the Romans crucified him thinking that he was Jesus Christ.
Research Aim: The mass grave of newly born babies found beneath the Catholic Church in Ireland provides evidence to support the myths about secret sex lives of monks and nuns throughout the history of Christian Monasticism. Based on the thematic analysis of the historical evidence found in literature and media, the immorality and hypocrisy of Catholic Monasticism will be critically reviewed.
Research Aim: The King of ancient Babylon, Nebuchadnezzar, had destroyed Jerusalem along with the temple of Solomon and exiled all Jews from Jerusalem in 586 BC. Many Jews were taken to Babylon as slaves, while many were dispersed and wandered in the desert for many years. Thematic analysis will be conducted in this study. The historical evidence found in the past literature will be critically reviewed to understand the Jewish Diaspora and their hardships.
Research Aim: The religion of Islam, which came in the 7th Century in Arab, has spread to every part of the world today. Today more than 350 million Muslims exist and follow the religion of Islam, which was introduced around 1400 years ago. Although they have been divided into different groups and sects, they still share some common fundamental beliefs. Therefore, an exploratory study will be conducted to identify how Islam has evolved and how its religious foundations are compatible with the modern world.
Research Aim: Adolf Hitler was born and raised in a Roman Catholic family. As per his public speeches, he considered Jews to be the true enemy of Christianity, and by fighting against them, he was actually doing God's work. Therefore, a thematic analysis is to be conducted on the life of Adolf Hitler to ascertain whether his religious doctrine and belief impacted his life.
Religion and the Contemporary World Dissertation Topics
This theme focuses on topics that analyse the effect of religion within the contemporary world, including the media's influence and the application of religious beliefs to the modern-day world.
This is an interesting topic for those aiming to look at theology and religion together since the implications of religion to the contemporary world has become the focus of discussion and dichotomy. Below is a list of topics that can be used for Religion and the Contemporary World Research Dissertation purposes.
Research Aim: Islam is criticized for women subjugation and inequality. Still, women in Western countries willingly accept Islam and follow Islamic practices such as wearing Hijab and covering their heads and faces. If Islam actually subjugates women, then why are independent and educated women in Western countries like France and the UK becoming Muslim. To unrevealed this mystery, an exploratory study is to be conducted where the women who accepted Islam will be interviewed to find out whether Islam subjugated them or uplift their status.
Research Aim: Religion tends to hinder scientific developments because religion does not permit anything in line with religious law and guidelines. Today's contemporary world can no longer follow any such restrictions, which can become a hurdle in scientific advancements and medical breakthroughs. Besides, nowadays, people use scientific evidence and logic to justify something rather than blindly relying on religious explanations. In view of this, a survey-based study is to be performed to determine whether religion has become unnecessary in today's modern world.
Research Aim: In today's socially and economically unstable and uncertain environment, association with religions and faith communities can enable individuals to have social stability and progress. People tend to look after each other in faith communities. For instance, black Church organisations in London provide work, education and training to black Christians. A thematic analysis will be performed in this research to evaluate whether people can gain social security, better work and prospects by being associated with religious communities.
Research Aim: The recent laws and legalization made to give rights and equality to the LGBL community are legally permitting people of the same sexual orientations to marry or live in relationships as partners. However, various religions like Christianity and Islam does not permit any such relationships and legalizing the same-sex marriage and relationship would create more differences in the society. This study will focus on identifying the in-depth view of Christians and Muslims on same-sex marriages and their likely impact on their rights, belief and practices.
Research Aim: Women in western countries like America and the UK are given equal rights and responsibilities. In eastern countries like Saudi Arabia and Pakistan, women have lower rights and responsibilities than men. It is argued that when women have equitable rights, they get higher or lower rights than men based on situations. For instance, a woman as a mother has more rights than a man as a father. In view of this, equitable rights give women more privileges as they don't have to bear the hardships and exploitation. An exploratory study will be conducted in Pakistan to ascertain whether women feel more blessed or cursed by having equality.
Research Aim: According to the Islamic belief when people of Mecca in Arab asked the Prophet Muhammad to show a miracle if he is actually a messenger of God, then Prophet Muhammad split the moon in two halves with the movement of this index finger and then rejoined them together. In 1969 the photograph of moon taken by NASA spaceship clearly showed the splitting mark on the surface of moon. Modern astronomers also provide scientific evidence to support the splitting of moon. In this research the scientific evidence to support or oppose the splitting of moon will be critically analysed to determine whether moon was splitting actually splitted.
Research Aim: In today's time when economic and social problems are on rise, it is worth identifying the reasons because of which more and more people are evidently moving towards religions and faith. Therefore a thematic analysis is to be conducted to explore the reasons why people around the world are becoming more religious by demonstrating and practicing their faith.
Research Aim: Since the 9/11 terrorist attack, Eastern religions like Sikhism, Hinduism and especially Islam has been suffered greatly as the followers of these religions were perceived terrorists/extremists and were being victimized. The negative portrayal by media created negative image which may have negatively impacted the fair trial of Muslims and followers of other Eastern religions. Therefore an exploratory study is to be conduct to identify the problem which Muslims, Sikhs, and Hindus faced in America after 9/11.
Also Read: Politics Dissertation Topics
Ethics and Religion Dissertation Topics
The notion of ethics in religion encompasses morality and various morality components to apply to modern life and daily situations. Morality and religion have gone hand in hand throughout history, and it has been observed that multiple moral conducts are justified with the notion of religious beliefs.
For researchers who wish to get a deeper understanding of this relationship, below is a list of topics that can be used for dissertation purposes.
Research Aim: The concept of morality is found in every religion. The concept of right and wrong given by religious beliefs and morality are alike. For instance, telling a lie is bad, while speaking the truth is good for both religions and moral values. In this study, the similarities between religious convictions and moral ethics are reviewed to determine whether religious convictions and moral ethics are intertwined.
Research Aim: When military action is to be taken against a militant group or terrorists, it would be ethically right to do so in self-defence and protect innocent human lives. Because of this, different religions' ethical justification to justify military action will be critically reviewed in this study.
Research Aim: Ethical egoism is a notion which states that people tend to behave morally only if the moral act would maximize their self-interest. However, a moral code is a set of rules that people follow to live a good life, determining their morals and actions. In this study, the relationship between ethical egoism and moral code will be empirically analyzed.
Research Aim: Islam is a religion that prohibits killing innocent people, and killing of an innocent soul is regarded as killing the whole of humanity. In this study, the Islamic teachings and moral code will be critically analyzed to identify whether the Islamic moral code justifies the Terrorism done by Islam's followers.
Research Aim: Morality means the sense of right and wrong or good or bad behaviour. It is claimed that Islam is a religion that is based on goodness, righteousness and teaches to do good in society and be good with everyone. The Islamic teachings will be critically reviewed in this study to determine how it is entrenched with morality.
Research Aim: Human rights are based on all human beings' equality. However, religious beliefs tend to show ethical dichotomy because it divides people's rights based on believers and non-believers or piety, where the believers or pious people like religious leaders tend to have more rights than the non-believers or followers. This study is important to identify how religious ethics contradiction with human rights.
Research Aim: When an act in a particular context or situation is judged following a religion's ethical standards, instead of by the usual morality standards, it is referred to as situational ethics through faith. It can be argued, and if everyone starts justifying their unethical acts with situational ethics in a multi-ethnic community, they will be going against usual standards of morality. This research aims to identify the impact of situational ethics through religion on a multi-ethnic community and how it can create chaos and injustice in society.
Religion and Philosophy Dissertation Topics
Religion and philosophy have been going hand in hand throughout history. Philosophy has been used to justify and question God's supreme power and the fundamentals of religious faith.
The basic premise of philosophy and its application to religion is based on trying to ascertain the existence of religion as a possibility. You can find a topic that interests you from the list of religion and philosophy dissertation topics below.
Research Aim: When a small object like a clock can never be made on its own unless someone creates it, then how it is possible that such a big and complex world and life can be created on its own without a creator. Because of this notion, in this research, God's existence is critically analyzed based on its relationship with the existence of life.
Research Aim: Based on the argument that nothing can be created on its own and there must be a creator for everything, this idea gives rise to a question that if God exists, then who created God. This question will be critically analyzed by reviewing the fundamental religious beliefs found in the religious literature of various religions.
Research Aim: It is argued that today's Christianity is not what Jesus Christ taught, but it is the beliefs and doctrines developed based on what Saint Paul wrote and taught about Christ and Christianity. Saint Paul wrote the thirteen books of the New Testament, and scholars believe that Paul's teachings greatly deviated from the actual teachings of Jesus Christ. In this study, Paul and the contribution of Saint Paul in developing today's Christianity will be critically reviewed to evaluate the argument.
Research Aim: In this world, many of the times, the wrongdoers get away from punishment and justice is not provided to the innocent victims. Therefore it is essential that in the hereafter, people can be answerable for their good or bad deeds where they cannot get away after doing injustice, and the victims can be compensated. In this research, the justification for life after death is reviewed in line with the world's injustice.
Research Aim: It is argued that when God is all-loving, and he is present everywhere, how so much evil, violence, and injustice may be possible in his presence, so much evil violence and injustice is possible taking place in the world. Given this statement, this research aims to justify the existence of evil in the world.
Research Aim: few things in the world cannot be seen or measured, but they exist, such as pain or magic. Based on this notion, it can be argued that it is not sufficient to deny God's existence if we cannot see him. This research focuses on determining why it is not enough to disprove God's presence only because he cannot be seen.
Research Aim: In different religions, God's idea and characteristics are different. Some worship idols, some worship animals and supernatural beings, while others worship non-living objects like the moon, stars, sun, trees, and fire. Therefore in this research, God as an invention by the imagination of believers will be critically discussed.
Order a Proposal
Worried about your dissertation proposal? Not sure where to start?
Choose any deadline
Plagiarism free
Unlimited free amendments
Free anti-plagiarism report
Completed to match exact requirements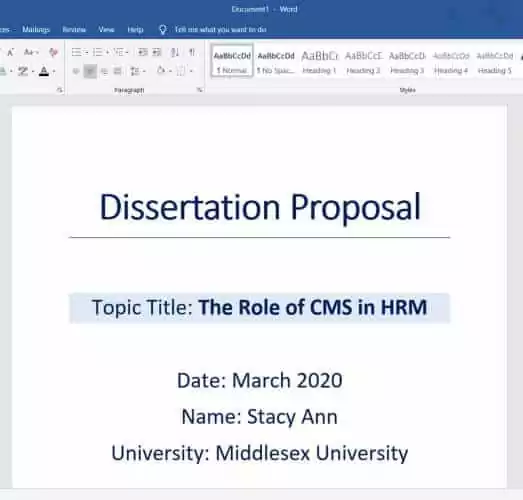 Architecture and Religion: Built Heritage Dissertation Topics
Architecture has played an essential role within the religious communities since it provides a tangible component of the community's belief in substantiating their religious faith.
To understand the true essence of an architectural building within the religious faith, it is essential to look beyond the buildings' structural aesthetics and understand the deeper engraved intangible value of religious faith that drives the community. Below is a list of topics that might be interesting for architecture and religion-based dissertation.
Research Aim: Religious architectural buildings like the synagogue, cathedral, church, shrine, temple, and mosques carry unique religious importance because it symbolizes religious history, culture, give exalted appeal and have a great influence on the religious community. In this research, architectural buildings' religious importance, namely, synagogue, cathedral, church, shrine, temple, and mosques, will be discussed to identify their religious followers' respective significance.
Research Aim: A church is a structure used by Christians to carry out their religious activities and worship. Traditionally, its interior is built in the Christian cross's shape, and its components included; center aisle, alter, bema, and seats. However, the church building may also have a courtyard, apse, and mausoleum. The modern church buildings may have different structures and components. Therefore in this study, the traditional and modern church buildings are compared and contrasted to identify the mandatory components of a Christian Church.
Research Aim: Religious buildings like churches, temples, and mosques are the holy places where religious followers can worship, practise their faiths, and socialize with their fellow believers to substantiate their beliefs. This research aims to discuss whether, in the absence of religious buildings where followers can affirm their faiths, there are chances that they would lose their religion.
Research Aim: The religious buildings are believed to have a divine presence, and people tend to go to such places so that they can feel that divine presence. Given this, it can be argued that a true believer may not necessarily need to visit a religious building to feel the divine presence. Therefore an exploratory study will be conducted to determine whether it is necessary to visit religious architectural spaces to feel the divine presence.
Research Aim: Destroying a religious building with significant importance to a religious belief would be equal to disrespecting the divine God and religion. The believers of that religion would not tolerate if their religious building is demolished, and they can react violently and create havoc. Therefore, in this study, what a religious building's demolition would mean for their religious followers will be evaluated by conducting an in-depth analysis.
Research Aim: All religious architectural buildings serve one common purpose: to provide a place for the religious followers to worship, congregate, and practice religious activities. However, different religious architectural buildings may also serve different or additional purposes. This study aims to conduct a comparative study between different religions to determine whether all religious architectural buildings serve the same purpose.
Research Aim: In today's world where millions of people live below the poverty line, constructing an expensive religious building seems to contradict the notion of equality amongst all humankind and basic human rights. However, it can be argued that the poor people who do not have access to luxuries can avail comfort by visiting the expensive religious building. Therefore it is necessary to determine whether expensive religious buildings give all humankind equality and are in line with human rights. Get Free Custom Dissertation Topic.
Politics and Religion: Dissertation Topics
The study of religion and politics aims to draw an interconnecting relationship between the two subject areas and analyze their impact upon each other's application. Below is a list of topics that may help aim to research the relationship between Politics and Religion.
Research Aim: As per secularist ideology, politics and religion are two different aspects and therefore should be clearly separated. However, religious doctrines tend to suggest that politics and religious beliefs go hand in hand. Given this argument, the present study adopts exploratory research to determine whether there must be a clear distinction between political views and religious beliefs.
Research Aim: Politics include various activities which are used to govern a country. In a country where the governance is controlled or influenced by religious leaders or religious parties, religious fanaticism may be accepted and cultivated under political authority. In this research, the relationship between politics and religious fanaticism is critically analyzed to identify whether politics is used as a cover to foster religious fanaticism.
Research Aim: secularism is a belief which segregates politics and state from religious affairs. Based on this notion, it can be argued that people tend to disassociate religion from worldly affairs in a secular state. Therefore the affiliation between religion and politics has been diminishing. In this study, the relationship between religion and politics is to be determined in a secular state to evaluate the extent to which religion is disassociated from politics.
Research Aim: Religious leaders have a great degree of power and influence over their religious communities, and their followers tend to obey their orders without questioning them. This shows that religious leaders can even use their position and religious authority to direct their followers wherever they want. Therefore this study focuses to critically analyze whether it would be correct to give religious leaders any political or legal authority.
Research Aim: In countries where religious leaders have great influence and control over many people, the politicians sometimes join hands with religious leaders to win elections by gaining support from their religious followers. However, the politicians' collation with the religious leaders may not necessarily mean that they bow down to the religious leaders. Still, it is a diplomatic step to gain their own political authority.
Research Aim: In the post 9/11 world, the religion Islam came under immense political pressure. The political activism by Islamic organizations and religious parties has been restricted to moderate the religion of Islam. In this research, a critical analysis is to be conducted to determine whether religion Islam surrendered under political pressures.
Research Aim: In India, the Hindu extremist party RSS played a significant role in rising Hindu Nationalism in Indian politics. Since its independence, India has been identified as a secular state. Still, under the Hindu Nationalist party's new rule, the Indian political landscape has been altered, and Hinduism dominance is forcefully implemented in Indian society. Given this, the present study aims to evaluate what impact the Hindu extremists and Hindu Nationalist politicians would have on Indian culture in terms of violence and injustice towards low-caste people and Muslims living in India.
Important Notes:
As a student of religion, philosophy and theology looking to get good grades, it is essential to develop new ideas and experiment on existing religion, philosophy and theology theories – i.e., to add value and interest in your research topic.
The field of religion, philosophy and theology is vast and interrelated to many other academic disciplines like civil engineering, construction, law, and even healthcare. That is why it is imperative to create a religion, philosophy and theology dissertation topic that is articular, sound, and actually solves a practical problem that may be rampant in the field.
We can't stress how important it is to develop a logical research topic; it is based on your entire research. There are several significant downfalls to getting your topic wrong; your supervisor may not be interested in working on it, the topic has no academic credit-ability, the research may not make logical sense, there is a possibility that the study is not viable.
This impacts your time and efforts in writing your dissertation as you may end up in the cycle of rejection at the initial stage of the dissertation. That is why we recommend reviewing existing research to develop a topic, taking advice from your supervisor, and even asking for help in this particular stage of your dissertation.
Keeping our advice in mind while developing a research topic will allow you to pick one of the best religion, philosophy, and theology dissertation topics that fulfill your requirement of writing a research paper and adds to the body of knowledge.
Therefore, it is recommended that when finalizing your dissertation topic, you read recently published literature to identify gaps in the research that you may help fill.
Remember- dissertation topics need to be unique, solve an identified problem, be logical, and be practically implemented. Please look at some of our sample religion, philosophy and theology dissertation topics to get an idea for your own dissertation.
How to Structure your Dissertation
A well-structured dissertation can help students to achieve a high overall academic grade.
Declaration

Introduction

: This chapter includes project rationale, research background, key research aims and objectives, and the research problems. An outline of 

the structure of a dissertation

can also be added to this chapter.

Literature Review

: 

This chapter presents relevant theories and frameworks by analyzing published and unpublished literature on the chosen research topic to address 

research questions

. The purpose is to highlight and discuss the selected research area's relative weaknesses and strengths while identifying any research gaps. Break down the topic and key terms that can positively impact your dissertation and your tutor.

Methodology:

The 

data collection

 and 

analysis

 methods and techniques employed by the researcher are presented in the Methodology chapter, which usually includes 

research design,

 research philosophy, research limitations, code of conduct, ethical consideration, data collection methods and 

data analysis strategy

.

Findings and Analysis:

Findings of the research are analyzed in detail under the Findings and Analysis chapter. All key findings/results are outlined in this chapter without interpreting the data or drawing any conclusions. It can be useful to include 

graphs

, 

charts 

and 

tables

 in this chapter to identify meaningful trends and relationships.

Discussion

and 

Conclusion:

 The researcher presents his interpretation of the results in this chapter and states whether the research hypothesis has been verified or not. An essential aspect of this section is establishing the link between the results and evidence from the literature. Recommendations with regards to the implications of the findings and directions for the future may also be provided. Finally, a summary of the overall research, along with final judgments, opinions, and comments, must be included in the form of suggestions for improvement.

References: 

Make sure to complete this following your University's requirements

Bibliography

Appendices:

Any additional information, diagrams, and graphs used to 

complete the dissertation

 but not part of the dissertation should be included in the Appendices chapter. Essentially, the purpose is to expand the information/data.
About Research Prospect Ltd
Research Prospect is a UK based academic writing service which provides help with Dissertation Proposal Writing, Ph.D. Proposal Writing, Dissertation Writing, Dissertation Editing and Improvement.
Our team of writers is highly qualified and are experts in their respective fields. They have been working for us for a long time. Thus, they are well aware of the issues and the trends of the subject they specialize in. 
Need more Topics.?
Review Our Best Dissertation Topics 2020 complete list.