Business Management Dissertation Topics
Published by Owen Ingram at July 20th, 2022 , Revised On December 1, 2022
When you choose business management as your field of study, you are undoubtedly not a typical student. A degree in business administration is intended for those wishing to start their own business or expand an existing one. Their interest in the subject is both exciting and challenging, especially if they choose a business management dissertation topic.
Having a helper might help them escape this. There's no need to worry! Our unique business management dissertation topic ideas have been developed specifically for you to ensure you have the best dissertation choices. The process of finding and writing a dissertation topic is time-consuming. To ease some of your difficulties, we therefore make academic writing hassle-free for you. Business research topics are essential to your success in your degree program.
Unique Business Management Dissertation Topics That Helps You Get Started.
Coordinating communications and teamwork among remote workers
How business attract their customers
Artificial intelligence investment and its effect on customer satisfaction
Impact of globalization on corporate management
Customer viewpoint on how they use their data when using mobile banking
Investigating the procedure for business model innovation
Evaluation of dynamic capability modelling
An investigation of managerial strategies in the hospitality sector
Important project management abilities required to implement a significant change in an organization's workplace culture
Voice and silence's effects on destructive leadership
Influence of store atmosphere on customers' spontaneous buying habits
Evaluating the effect of forwarding integration on operational efficiency
The contribution of employee training and development to surviving the economic crisis
Comparative comparison of the biggest consumer trends in the United States and the United Kingdom in the automotive industry
A case study demonstrating how cutting-edge businesses like Microsoft and Google acquire a competitive edge through efficient technology management in developing nations
To demonstrate the necessity of economic and social variables for developing a viable chemical engineering industry in the UK.
Assessing the full impact of technological advances on business management techniques in America.
A case study showed how top companies such as Microsoft and Google gain a competitive advantage through effective technology management in developing countries.
Illumination of the challenges facing American companies in terms of sustainability and ethical corporate governance
Assessing the significance and value of eBay's and Craigslist's e-commerce industry assumptions, alliances and strategic partnership
demonstrating the need for social and economical variables in the development of a viable chemical engineering industry in the UK.
Study of SONY and Microsoft's employee retention rates while contrasting their approaches to business management
Psychosocial risks' effects on workplace risk control
Leadership's function in a company's transformative shift
Individual performance factors in SMEs
Evaluation of dynamic capability modelling
Business tactics to draw in foreign capital
Enterprise social networking platforms' effects on knowledge management and organizational learning
How do internal marketing and employee empowerment affect organizational productivity?
Improving the sustainability of American business operations worldwide by developing a closed supply chain.
Hire an Expert Writer
Orders completed by our expert writers are
Formally drafted in an academic style
Free Amendments and 100% Plagiarism Free – or your money back!
100% Confidential and Timely Delivery!
Free anti-plagiarism report
Appreciated by thousands of clients. Check client reviews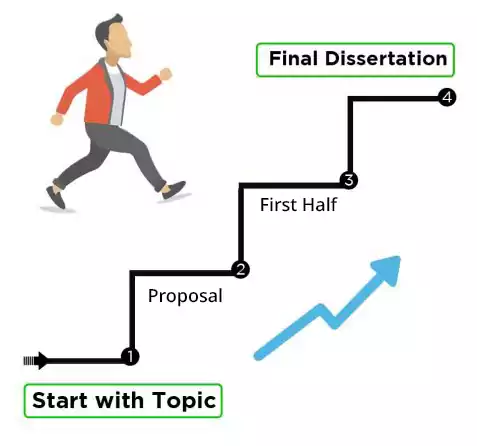 Conclusion
Choosing a business management dissertation topic can be extremely stressful for anyone. You can research your topics online and find topics on any subject, for example, nursing dissertation topics or even the ones related to business. You must consider several factors when choosing your themes, such as your lecturers' or supervisor's specifications and guidelines. Those who break the rules will have their dissertations rejected, so it is important to follow them. To ensure that your dissertation captures the reader's attention, choose a dissertation topic that is currently popular. Once you have selected a topic, you can take help from proposal writing services to get help with your proposal.