How to Write a Dissertation Literature Review – Guide With Examples
Published by Anastasia Lois at August 12th, 2021 , Revised On September 21, 2022
From an academic standpoint, a dissertation literature review can be defined as a survey of the thesis, journal articles, books, and other academic resources on any given research title. This article provides comprehensive guidelines on how to write a dissertation literature review.
A literature review in a dissertation is of critical importance primarily because it provides an insight into the key concepts, advancements, theories, and results about your research questions or research problem.
However, it is important to note that; a first-class dissertation literature review focuses on summarizing the academic sources used for research and analysing, interpreting, and assessing them to determine the gaps and differences in opinions, judgments, themes, and developments.
A good literature review will further elaborate on the existing knowledge concerning the research hypothesis or research questions.
View dissertation literature review examples here. 
When Do You Write a Dissertation Literature Review?
Depending on your university's guidelines, you might be required to include a literature review in the theoretical framework or the introduction.
Or you could also be asked to develop a stand-alone literature review chapter that appears before the methodology and the findings chapters of the dissertation.
In either case, your primary aim will be to review the available literature and develop a link between your own research and the existing literature on your chosen topic.
In some cases, you might be designated a literature review as a separate assignment. Regardless of whether you need to write a literature review for your dissertation or as a standalone project, there are some general guidelines for conducting literature which will remain unchanged.
Here are the steps you need to take to write the literature review for a dissertation if you cannot write the literature review.
Gather, Assess and Choose Relevant Literature
The first step you would need to take when writing your dissertation or thesis is to choose a relevant, interesting and manageable research topic. Once a topic has been selected, you can proceed to begin searching for relevant academic sources.
If you are writing a literature review for your dissertation, then one way to go about this will be to find academic sources relevant to your research problem or research questions.
Without fully understanding the exact state of current knowledge in the chosen study area, it will be hard to give the correct direction to your research aim and objectives.
On the other hand, you will be expected to give direction to your research by developing a central question, if you are writing a literature review as an individual assignment.
A notable difference here compared to the dissertation literature review is that you will have to answer this central question without conducting primary research (questionnaires, surveys, interviews).
This means that you will be expected to address the question using only the existing literature.
Dissertation Literature Review Research Questions
How can company A improve its brand value through social media marketing?
Literature Review Research Question
What is the connection between social media marketing and brand value?
Stuck on a difficult dissertation? We can help!
Our Essay Writing Service Features:
Expert UK Writers
Plagiarism-free
Timely Delivery
Thorough Research
Rigorous Quality Control
Use Keywords and References to Find Relevant Literature
Create a list of keywords that are relevant to the topic of research. Find journals, articles and books using these keywords. Here are links to some recognised online academic libraries and databases;
Inspec,(Computer science, engineering, physics, chemistry)
EconLit,(Economics)
Your university's online research database
Finding relevant academic sources from "the reference list" of an article you have already found in a research database is effective for discovering relevant studies.
Consider making a note of frequently appearing references as they are likely to be highly authentic and important publications even though they didn't appear in the keyword search.
Journal articles or books that keep appearing with different keywords and phrases are the ones you should manually look out for.
The more the number of times an article has been referenced, the more influential it is likely to be in any research field. Google Scholar allows users to easily find out how many times a certain article has been referenced.
Also Read: How to Best Use References in a Dissertation
Weighing and Selecting Academic Sources
It won't be possible for you to read every publication related to your topic. A good way of selecting academic sources for your dissertation literature review is first to read the abstract, which will help you decide whether the source is supportive and relevant to your research hypothesis or research questions.
To help you make select sources relevant to your study, here are some questions for you to think about before making the decision.
What research questions the author has answered with their research work?
What fundamental concepts have been defined by the author?
Did the researcher use an innovative methodology or use existing frameworks to define fundamental methods, models, and theories?
What are the findings, conclusion and recommendations in the sourcebook or paper?
What is the relevance between the existing literature and academic sources you are evaluating?
Does the source article challenge, confirm or add to existing knowledge on the topic?
How does the publication contribute to your understanding of the topic? What are its key insights and arguments?
What are the strengths and weaknesses of the research?
Any breakthrough studies and key theories relevant to your topic of research should be recorded as you search for highly credible and authentic academic sources.
The method of your review of literature depends on your academic subject. If your research topic is in sciences, you will have to find and review up-to-date academic sources.
On the other hand, you might look into old and historical literature and recent literature if your topic of research is in the field of humanities.
Why should you use a Plagiarism Detector for your Paper?
It ensures:
Original work
Structure and Clarity
Zero Spelling Errors
No Punctuation Faults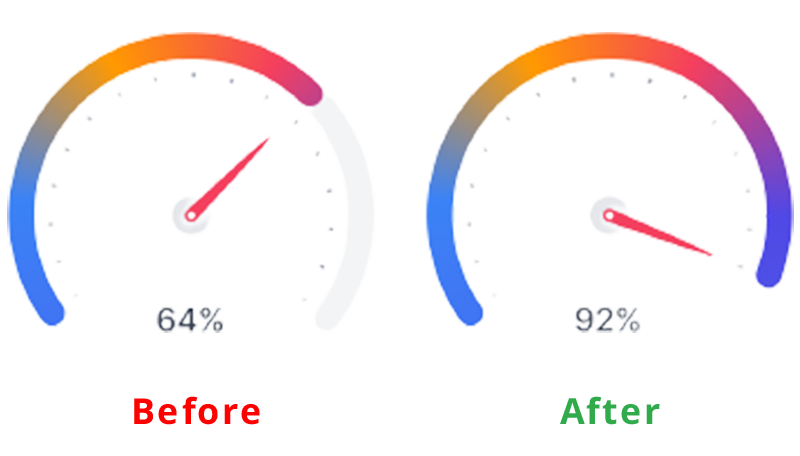 Recording Information and Referencing Sources
It is recommended that you start to write your literature review as you read articles, journals and books. Take notes which can be later merged into the text of the literature review. Avoid plagiarism and record all sources used along with references.
A good way of recording information is to analyse each source, summarise the key concepts or theories and compile the full list of references in the form of an annotated bibliography.
This is an extremely helpful practice as it helps to remember the key points in each academic source and saves your valuable time as you start the literature review write-up.
Identify Key Themes and Patterns
The next step is to look for themes and patterns in the chosen sources that would enable you to establish similarities and differences between their results and interpretations.
This exercise will help you to determine the structure and argument for your own literature review. Here are some questions that you can think of when reading and recording information;
Are any gaps in the existing literature?
What are the weaknesses of the current literature that should be addressed?
Were you able to identify any landmark research work and theories that resulted in the topic's change of direction?
What are the similarities and disagreements between these sources? Were you able to identify any contradictions and conflicts?
What trends and themes you were able to identify? Are there any results, methods, or theories that lost credibility over time?
Also Read: How to Write a Dissertation – Step by Step Guide
Structure of Literature Review
There is no acclaimed literature review structure, which means that you can choose from a range of approaches (thematic, chronological, methodological, and theoretical) when deciding on the structure of the literature review.
However, before you begin to write the literature review, it is important to figure out the strategy that would work best for you. For long literature reviews, you might decide to use a combination of these strategies. For example, you could discuss each of the themes chronologically.
1: Theoretical
You can discuss various major concepts, models, and theories in your literature review to form the basis of a theoretical framework. You could also combine a range of theoretical approaches to develop your own theoretical framework or debate the significance of a particular theoretical framework.
2: Methodological
The methodological approach will require you to relate the findings of studies conducted in different areas of research and use different research methods.
You might discover that results from the quantitative research approach are not the same as qualitative research.
You might split the selected academic sources based on the discipline they belong to – engineering and sciences.
3: Thematic
You may also choose to deploy a thematic approach, especially if you identified repeating key themes and patterns. If that is the case, then you will be expected to put each of these aspects of the topic into different subsections within your literature review.
For example, if your research topic is "employment issues in the UK for international students", you can divide the key themes into subsections; legal status, poor language skills, immigration policy and economic turmoil.
4: Chronological
The simplest approach is to trace the development of the topic over time. However, if you choose this strategy, avoid simply listing and summarizing sources in order.
Try to analyze patterns, turning points and key debates that have shaped the direction of the field. Give your interpretation of how and why certain developments occurred.
Writing Your Literature Review 
Whether it's a dissertation literature review or a standalone literature review assignment you have been assigned, you will be expected to divide your literature review into three larger sections – introduction, main body and a conclusion.
What you write under each of these three segments will depend on the aim of your study.
Section 1 – Introduction
Here you will be required to state the objectives of the literature review clearly;
Introduction in Dissertation Literature Review
Recapitulate your research problem or research questions with a summary of the sources you have reviewed when the literature review is for your thesis or dissertation. Consider highlighting gaps in existing knowledge and stress the suitability of your topic.
For example:
Research problem A has been debated in many recent studies.
While the topic has been explored concerning A, the B aspect of the topic has not yet been explored.
Individual Literature Review Project
When reviewing literature for an individual literature review assignment, make sure that you are clearly stating the purpose of research, debating the scope of the literature (how recent or old are the academic sources you are reviewing).
Section 2 – Main Body
As previously mentioned, you can divide this section into further subsections depending on how long your literature review will be. You can also have a separate heading for each research method, theme, or theory to help your readers better understand your research.
Here are some tips for you to write a flawless main body of literature review;
Summarize and Combine; Highlight the main findings from each academic source and organise them into one whole piece without losing coherence.
Evaluate and interpret; Make sure that you are giving opinions and arguments of your own where possible. Simply rephrasing what others have said will undermine your work. You will be expected to debate and discuss other studies' results about your own research questions or research aim.
Analytical Evaluation; It is important to unmistakably present the literature you have reviewed and the merits and weaknesses of the literature.
Make Use of Topic Sentences and Transitions; in organized subsections within the literature review to establish conflicts, differences, similarities, and relationships.
Example of How to Write a Dissertation Literature Review
The below example belongs to the body of a literature review on the effectiveness of e-recruitment in small and medium-sized enterprises in the United Kingdom's IT sector.
E-recruitment specifically means the use of digital technologies to recruit, select, and orient employees. The benefits of e-recruitment in the literature have been studied: increased access to a pool of candidates, time and cost savings, and greater flexibility for the organisation.
In contrast, the literature states that e-recruitment might not properly achieve the goal of retaining the workforce with the required skills to participate in the work environment (Lad & Das, 2016). Also, e-recruitment might be based on a flawed website design or poor application process, which might deter potential employees (Anand & Devi, 2016).
This section of the study will focus on the existing studies linked to the effectiveness of e-recruitment. Human resource management is an important function of business organisations because it is concerned with managing the workforce.
The goal of HR should be to develop a strategic approach in which the organisation's strategic goals can be attained efficiently and effectively. The advent of digital technologies has helped transform human resource management's nature concerning recruiting and selecting employees for organisations.
The Internet's benefits have been a reduction in search time for candidates and significant cost savings for organisations. Finally, it offers a transparent method for obtaining information about specific candidates.
E-recruitment helps organisations hire people from any part of the world as it promotes opportunities and benefits the organisation efficiently.
Sharma (2014) argues that 75% of human resource professionals in developed countries are now using e-recruitment to hire employees for their organisations. Additionally, some 2 out of 4 job seekers will be using the Internet for sourcing job opportunities.
Another evidence to support the rise of e-recruitment has been a study by Holm (2014), which found that all of the Fortune 100 companies will be using some form of e-recruitment to advertise vacant positions.
The implications are that e-recruitment is a popular strategy for various positions from blue-collar roles to white-collar and professional positions. The benefits of e-recruitment have been identified in the literature. Girard & Fallery (2009) argues that e-recruitment helps to save time for organisations and employees.
Employers can use several methods to post jobs in as little as 20 minutes. There are no limits to ad size while they can receive resumes immediately. In contrast, the traditional methods require some time to appear in, for example in a newspaper and might be there for a limited time period.
Section 3 – Conclusion
When writing the dissertation literature review conclusion, you should always include a summary of the key findings which emerged from the literature, and their relevance and significance to your research objectives.
Literature Review for Dissertation
If you are writing a dissertation literature review, you will be required to demonstrate how your research helped to fill an evident gap in research and contributed to the current knowledge in the field. Similarly, you can explain how you used the existing patterns, themes and theories to develop your research framework.
Literature Review as an Individual Assignment
You can summarize your review of your literature's significance and implications and provide recommendations for future work based on the gaps in existing knowledge you acknowledged.
Proofread
Finally, thoroughly proofread your literature review for grammatical, structural, spelling and factual errors before submitting it to your university.
If you are unable to proofread and edit your paper, then you could take advantage of our editing and proofreading service which is designed to ensure that your completed literature review satisfies each of your module or project's requirements. We have Masters and PhD qualified writers in all academic subjects so you can be confident that they will edit and improve the quality of your to 2:1 or First Class standard, as required.
Useful Tips For Writing Dissertation Literature Review
Your literature review must systematically comply with your research area. Underneath, we are stating some essential guidelines for a compact literature review.
Contribute to the literature
After carefully reviewing the literature, search for the gaps in knowledge and state how you have analyzed the literature with a different perspective and contributed towards your research area.
Keep your argument systematic & consistent.
Your arguments must portray consistency and a systematic approach while discussing theories, controversial and debatable content. Be logical in your review and avoid vague statements, not to make it complex for the readers.
Provide adequate references
Don't forget to provide references, as they are the soul of the dissertation. While discussing different aspects of the research, provide a reasonable number of references as your discussion and interpretations must be backed up by relevant evidence. You can see an example provided in the sample paragraph above.
Be precise while writing a review
You aren't required to write every inch of information you have studied while reviewing the literature. You will be able to find tons of information that will correlate with your research area.
Be precise while writing the review, as writing unnecessary, irrelevant information won't give a good impression. State the most reliable sources in your review without jumping into every possible source.
Don't go excessively for direct quotes.
Direct quoting is required to make a point more impactful, but you should opt for it to a certain limit. Making excessive use of it won't be a good idea.
The direct quote is mainly used when you think that the words being used by the actual author are so authentic in their meaning that you can't replace or rephrase them. Try to avoid relying too much on a single author/s work.
It would be better to briefly discuss his/her contributions and keep the review going. While mentioning the points discussed by the prior researchers – link your arguments with their discussion. Don't write the crux of their discussion, yet tell if your argument goes along with them or not?
Express your analysis
The literature review is being written with the intent to summarize your perspective, which should be backed up in the light of the literature. Critically analyze literature with a rational approach and express your opinion on it.
Use the correct referencing style.
While referencing, one must make sure to use proper referencing styles, i.e., Harvard reference style, etc. Different referencing styles are used for in-text citations, while different for end-text citations.
Feeling overwhelmed by your literature review? Still unsure about how to write a dissertation literature review? There is no need to panic. Whether you are an undergraduate, postgraduate, or PhD student, our literature review writing service can help you have your literature review to the highest academic quality.
All papers completed by our writers are delivered along with a free anti-plagiarism report. We will amend your paper for free as many times as needed until you are delighted with the contents and the works' quality as long as your original instructions and requirements remain unchanged.
FAQs About Dissertation Literature Review