Adult Nursing Dissertation Topics
Published by Owen Ingram at July 25th, 2022 , Revised On November 28, 2022
A nurse who specializes in adult nursing assists the elderly with eating, bathing, dressing, and other daily tasks. It requires compassion, patience, excellent communication skills, and physical strength to succeed in this career. You can learn everything you need to know about adult nursing from this article if you plan to become one.
Nurses who specialize in adult care and do their research work in field of nursing and choose appropriate adult nursing dissertation topics can professionally serve and can provide nursing care to people at any age. The level of care can vary depending on the condition. Healthcare facilities such as hospitals and clinics employ most adult nurses. In addition, some people work in private homes and businesses, using their practical skills to their advantage.
Working with patients of all ages and backgrounds can make an adult nursing career rewarding. In addition to being one of the fastest growing fields, nursing is one of the most secure careers. Licensed practical nurses (LPNs) and registered nurses (RNs) are the two main types of nurses.
●      RNs need an associate degree or higher to qualify for licensing exams.
●      LPNs must complete a one-year training program followed by the licensing exam.
Even though there are many ways to earn a degree, online programs, community colleges, universities, and traditional four-year schools work best for every situation. It takes time and effort to become a nurse, so do your research before choosing a program. Under the supervision of an experienced nurse, students must complete 60 credits or more of coursework as well as hands-on clinical experience. Licensing requires passing rigorous exams and completing on-the-job training.
Adult nursing must thoroughly understand the patient's needs to provide the best care. Topics for adult nursing dissertations are usually based on the needs and requirements for care supply. Both BSc and MSc adult nursing subjects cover contextual and observable difficulties in care, however there are some parallels and differences between them.
Hire an Expert Writer
Orders completed by our expert writers are
Formally drafted in an academic style
Free Amendments and 100% Plagiarism Free – or your money back!
100% Confidential and Timely Delivery!
Free anti-plagiarism report
Appreciated by thousands of clients. Check client reviews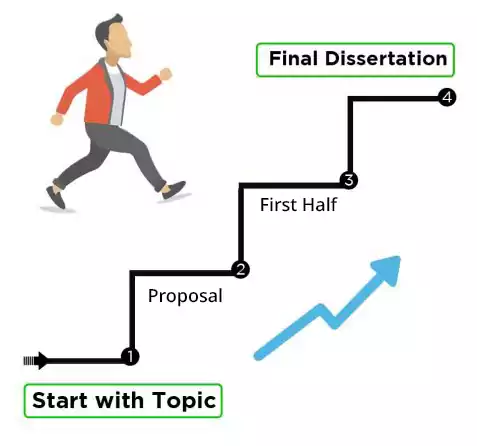 As an adult nurse, you must provide care and support to adults with different health issues and work with other nurses and healthcare professionals to assess each patient's needs. In adult nursing, you may find a fulfilling career where your experience can help countless people if you enjoy working with diverse populations, empathize with their pain, and feel comfortable doing many different tasks.
According to the Bureau of Labor Statistics, the average adult nurse practitioner's pay in 2021 was $123,780, with a median hourly rate of $59.51. The BLS projects a 45 percent increase in employment for all categories of nurse practitioners between 2020 and 2030. However, the salaries of adult nurses vary based on experience, location, and employer. The options for individuals interested in this career path are endless, offering greater autonomy and a six-figure income.
Conclusion
There are numerous nursing research topics that relate to adult nursing. Develop your own project concept based on your preferences. Your findings can then be published in a nursing journal article, and you can interact with other nurses all over the world.
You may find adult nursing to be a rewarding and challenging career choice. The field offers many benefits, including excellent salaries, solid employment prospects, and opportunities to help people daily.