Qualitative Data Analysis Services For Dissertation In The UK
Looking for reliable services in Britain to perform data analysis for dissertations? Leave your worries to our experts! Prepare to ace your academics with our data analysis help today!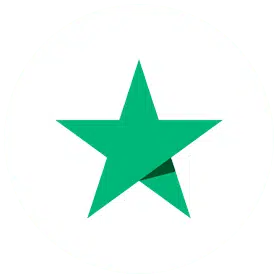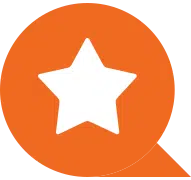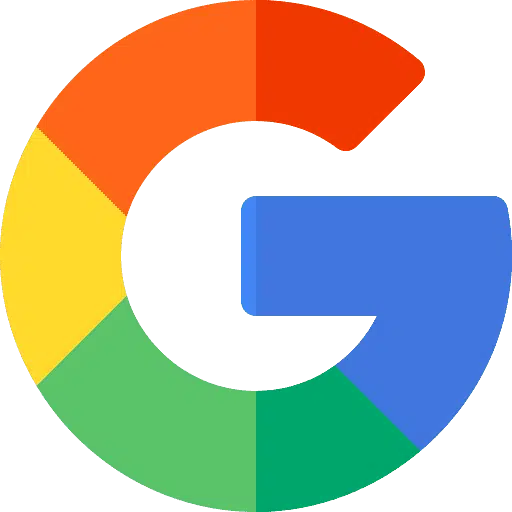 What Is The Data Analysis Process?
Before getting to the data analysis process, let's first discuss "What is data analysis?". Data analysis in research refers to the process of examining and interpreting data collected from various sources, such as surveys, experiments, observations, or existing databases, to draw meaningful conclusions and insights. It involves using statistical techniques to identify patterns, trends, and relationships in the data and to test hypotheses or answer research questions.
The specific methods and techniques used in data analysis will depend on the type of data collected, the research question, and the research design. Commonly used data analysis methods in research include descriptive statistics, inferential statistics, regression analysis, factor analysis, and content analysis.
Let's look at the main steps of how data analysis is performed.
Define the research question or problem to be solved.
Gather the relevant data from various sources.
Clean and preprocess the data to ensure it's usable for analysis.
Explore the data through visualisations and summary statistics to gain insights.
Develop a hypothesis or set of hypotheses based on the findings.
Test the hypotheses through statistical analysis or other methods.
Conclude and make recommendations based on the results.
Communicate the findings to stakeholders clearly and concisely.
Document the process and methods used for future reference.
Iterate and refine the analysis as needed based on feedback or additional data.
Why Is Data Analysis Important In Research?
Data analysis is a vital part of any research project as it allows researchers to make sense of the collected data and draw meaningful conclusions. The importance of data analysis in research can be summarised as follows:
Identify Patterns And Relationships – helps researchers to identify patterns and relationships in their data that may not be immediately apparent. Researchers can uncover important insights that would otherwise be missed by using various statistical and analytical techniques.
Test hypotheses allow researchers to test their hypotheses and determine whether their findings are statistically significant. This is important because it helps validate the study's results and ensures that conclusions are based on evidence rather than intuition or guesswork.
Make Informed Decisions – gives researchers the information they need to make informed decisions about their research project. By analysing the data, researchers can determine the effectiveness of their research methods and adjust their approach accordingly.
Evaluate Outcomes – important for evaluating the outcomes of a research project. By analysing the data, researchers can determine whether their project achieved its objectives and identify areas for improvement in future projects.
Why Students Love Our Data Analysis Service
Industry Experts
With our top-notch data analysis service, you can be confident of having your order completed by a British writer with equivalent skills and expertise.
Quality Assurance
All data analysis orders completed by our UK writers are checked against our strict quality control process to ensure that it meets the required academic standards.
Analysis Software
The writer will be able to work with any data analysis software of your choice – NVivo, Quirkos, MAXQDA, Dedoose, Raven's Eye, Qiqqa.
Free Revisions
The qualitative data analysis services for dissertation includes unlimited free revisions until you are fully satisfied with the quality of the work delivered to you.
Affordability
Our packages are created to provide high-quality services in the United Kingdom at a reasonable cost to all students, regardless of their fields of study.
Plagiarism Report
The analysis will be delivered along with a free plagiarism report by plagiarism-checking software to confirm that the work is 100% unique and free of plagiarism.
Who Will Perform My Data Analysis?
Our data analysis services for dissertation offers you extensive data analysis help from some of the most skilled, professional, and qualified professors and lecturers from prominent universities. Our experts will always go the extra mile to offer the highest quality data analysis service to help you get through with flying colours in exams.
Pay and Confirm
We require a little personal information and your requirements in order to process your order.
Writer Starts Working
At Research Prospect, we will connect you with the appropriate writer from the UK based on your data analysis requirements.
Download and Relax
Once the data analysis for your dissertation is done, you can download it and take a look.
Our Data Analysis Samples
Our data analysis writers have thousands of publications under their belts. Here are just a few examples of their outstanding academic work. All of these samples have been written to the highest academic standards.
Data Analysis Samples

Click on the link to view samples completed by our expert writers.

---

Quality:2:1 / 69%

Discipline:Linguistic

Academic Standard:Masters

View this Sample

Data Analysis Samples

Click on the link to view samples completed by our expert writers.

---

Quality:2:1 / 69%

Discipline:Public Health

Academic Standard:Masters

View this Sample
Awesome
After all the bad stories and compliments of bad experiences on the online base, I was a little reluctant to working with an online essay writing company. This team proved me wrong and completed an awesome dissertation in no time.
Fantastic work…
I ordered a 1000 words assignment with a deadline of the same day and expected to receive an email for the deadline extension. But I was surprised when I received an email confirmation that your order has been assigned to the Ph. D. qualified writer. I received my paper before midnight. Some people may have had bad experiences with them, but my experience was the best. Now I will order for my dissertation with them, and I am happy with my decision.
Customer services were soft-spoken
As an engineering student, it's difficult to manage the dissertation and assignments completely. After receiving an assignment from Research Prospect, I reviewed it. Although I asked them to vary some headings, the customer services were soft-spoken and also redesigned it. Pleased from their services!
FAQs About Dissertation Statistical Analysis Service
Our data analysis experts are equally capable of qualitative statistics for dissertations. Over the last several years, we have helped thousands of Master's and Ph.D. students from across the globe by performing complete qualitative data analysis for their dissertation projects. Although this particular type of data analysis brings its own unique set of challenges, Research Prospect data analysis consultants have the expertise and experience to help you with every aspect of qualitative data analysis.
Developing a detailed and comprehensive plan to work with all aspects of statistical analysis, database development, and data analysis software.
Reviewing your data in detail
Developing an analysis technique based on your research aim, objectives, and limitations
Identifying the best statistical analysis method and the best data analysis software keeping your school's requirements in consideration
Filtering the data to ensure optimized results and analysis
Developing a database in an appropriate tool and entering the data
Writing, proofreading, and finalizing the statistical analysis section of your dissertation
Amending the data analysis section as many times as needed until you are fully satisfied with the quality of the works
Continuous support throughout the process so you can be confident that every bit of your requirements will be satisfied.
To place your order for your qualitative data analysis service, simply choose data analysis service under the "Dissertation Services" menu at the first step of the order form.
Why Take Help From Data Analysis Services For Dissertation?
Data analysis for dissertations is a crucial step in many research projects. However, it can be a complex and time-consuming task, especially for those who do not have prior experience with statistical analysis. This is where data analysis services can help. Data analysis services for dissertations have a team of experienced data analysts skilled in using various statistical software and techniques to analyse data. Good services in the United Kingdom, such as Research Prospect, can work on data analysis software according to your requirements. They even provide data analysis services for small businesses. A few examples of tools include:
Excel – A spreadsheet software commonly used for data manipulation and basic statistical analysis.
SPSS – A software package used for statistical analysis in social sciences.
SAS – A powerful statistical software used in various industries for data analysis and modelling.
R – An open-source programming language for statistical computing and graphics.
Stata – A statistical software package used for data analysis, management, and graphics.
Tableau – A business intelligence and data visualisation tool to create interactive visualisations and dashboards.
MATLAB – A programming language and numerical computing environment used for scientific computing and data analysis.
Python – A popular programming language used for data analysis, machine learning, and scientific computing.
Power BI – A business analytics service by Microsoft used for data analysis and visualisation.
QlikView – A business intelligence tool used for data discovery and data visualisation.
Data analysis services for dissertations can help you save time, produce accurate results, and improve the quality of your dissertation. They can also work on different data analysis methods tailored to your requirements. Data analysis services can also clearly interpret your results and help you understand how they relate to your research questions. Getting help from data analysis services can help you produce a high-quality dissertation with reliable data analysis, improving your chances of publishing your research in academic journals and achieving better grades.
Data Analysis For Dissertation
As one of the most significant parts of a dissertation, data analysis requires you to showcase extensive research abilities, depending on the type of research involved, the data analysis either requires calculations or not.
What Are The Different Types Of Research?
It can be difficult to choose the type of research you would have to conduct in your dissertation because as you get deeper into the research, you find more details associated with your data. Here are the main types of research.
Quantitative research – deals with numerical data and has an objective. It focuses on the collection, quantifying and analysing of data. This data type is usually analysed using data analysis software such as Excel, SPSS, Stata, etc.
Qualitative research – deals with the data collected mostly through the opinions of relevant people. It focuses on answering a research's 'Why'and 'How' parts. This research also showcases results using images and other visual representations that can further be used in SWOT analysis and PEST analysis etc. In qualitative research, tools such as Tableau and nVivo are commonly used.
Data Analysis Tips For Dissertation
Here are a few tips to follow for excellent data analysis for a dissertation.
Ensure that your data is relevant to the aims and objectives of your research.
Analyse your data thoroughly.
Use visual representations for a better view of your data.
Make sure to discuss the findings from your data.
Take assistance from professional data analysis services for dissertations where necessary.
Include an appendix
Make sure that your data is connected to the conducted literature review.
Types Of Data Analysis
There are four most common types of data analysis. Research Prospect works with the method of your choice as part of their data analysis services for small businesses.
Descriptive Data Analysis – using historical and current data to evaluate relationships. It is mainly used to measure a business's Key Performance Indicators (KPIs). Descriptive data analysis refers to summarising and describing a dataset's main characteristics or features using statistical and graphical methods. The goal of descriptive analysis is to provide a clear and concise summary of the data, allowing researchers to understand better the nature and distribution of the variables under study.
Diagnostic Data Analysis is mainly used to answer why something happened. Diagnostic data analysis aims to identify the root causes of problems or issues in a system or process. It involves analysing data from various sources to diagnose problems, assess their severity and impact, and recommend solutions.
Diagnostic data analysis is often used in fields such as healthcare, manufacturing, and finance to identify areas for improvement and optimise processes. The analysis may involve statistical methods, machine learning techniques, or other data-driven approaches. The ultimate goal of diagnostic data analysis is to enable decision-makers to take action based on the insights gained from the analysis.
Prescriptive Data Analysis – involves using data to provide recommendations on what actions to take to achieve a desired outcome. It goes beyond descriptive and diagnostic analysis by not only identifying patterns and causes of events but also by suggesting specific actions based on the insights gained from the data.
Prescriptive analytics uses techniques such as optimisation, simulation, and decision analysis to provide a range of possible outcomes for different courses of action. By using prescriptive data analysis, organisations can make data-driven decisions leading to more efficient and effective outcomes.
Predictive Data Analysis – using historical and current data to forecast future outcomes or behaviours. It uses computational modelling and machine learning techniques to identify patterns and relationships in the data and uses that information to make predictions about the future.
Predictive analytics can be used for various purposes, such as forecasting sales, predicting customer behaviour, identifying potential risks, and optimising operations. Using predictive data analysis, organisations can make proactive decisions and take preemptive actions to mitigate risks or capitalise on opportunities, leading to improved business performance and outcomes.
Take Professional Data Analysis Services From Research Prospect
Research Prospect is a leading data analysis service in the United Kingdom. We have helped thousands of students in achieving their academic success. We have had clients from the top British universities, and they have all loved working with us. The reason our clients are satisfied is because of our top-quality delivery. We have specialists who perform data analysis for your dissertation. Each data analysis writer is hired after a strict recruitment process to ensure perfection. Research Prospect follows a strict confidentiality rule. Your information is safe with us. Moreover, we do not share your work with anyone else or use it in future work. So what are you waiting for? Get professional assistance from the best data analysis services in the UK now and ace your dissertations.
Explore Our Services
Need help writing your dissertation, essay, assignment, coursework or anything else?
Get 100% Confidential assistance from our experts. Any subject, any complexity, any deadline, we guarantee 100% satisfaction.