How Can ChatGPT Help you with your Research?
Published by Alvin Nicolas at May 4th, 2023 , Revised On October 5, 2023
ChatGPT is software designed by engineers and researchers in 2015. Prominent names include Elon Musk, Sam Altman, and Greg Brockman. It creates human-like content and assists researchers in their research projects.
One of the primary roles of this amazing software is that it helps researchers worldwide with their research projects. It uses the internet to understand questions and provide relevant and helpful answers. Its universality helps researchers at all levels to benefit from it.
Since this software is trained on massive amounts of text from the internet, it takes assistance from multiple online sources, including books, articles, and websites, to research your topic.
It is the best option for researchers as they generally have no extra time. Its efficiency makes it the top-used artificial intelligent chatbot in the world. Since its inception, it has only gained popularity among students and researchers in all subjects.
Top Five Functions of Chat GPT in Research 
ChatGPT works in the following ways to help researchers worldwide: 
Using ChatGPT can help generate new ideas and explore new avenues of research. By conversing with ChatGPT, researchers can explore different viewpoints and achieve new insights they may not have considered before. 
Moreover, it helps researchers in finding answers of all sorts. Since it has access to all the information on the internet, it can help researchers find information and answers to their queries on multiple topics. 
It can provide correct answers to your queries regarding any topic, whether mathematics, physics, or medical sciences. Therefore, students at all levels tend to take assistance from ChatGPT. 
Students at higher educational levels benefit from this software as it provides valid answers to their queries. Not only that, it assists them in deciding them their topics for dissertations. It is a great tool when it comes to generating ideas. 
Furthermore, ChatGPT provides various tips and strategies to help researchers worldwide improve their learning and retention of information. It also suggests techniques for note-taking, time management, and many other things that let researchers have faith in the credibility of this chatbot. 
Another helpful advantage of ChatGPT is that it can help researchers quickly retrieve relevant information. There is a pool of information on the internet, and this amazing software helps researchers retrieve relevant data from a vast amount of data in no less than a minute. 
By asking questions or making reasonable queries, one can easily get quick answers and relevant information to help them in their research.
We live in a fast-paced world. Researchers around the world are using such Artificial Intelligence tools. The best feature of this software is that it provides human-like responses to queries which have greatly helped medical researchers and students. It works so smoothly that it saves a lot of time. The user-friendly interface makes it convenient to use. 
Furthermore, ChatGPT can generate personalised results. Once it gathers the genre you work on, it will only give you relevant results unless you change your command.  
ChatGPT is no less than a blessing. We live in a fast-paced world where artificial intelligence competition is tough. Especially since researchers need more time for their work, this chatbot shares the burden of people.
ChatGPT is also used for data analysis. Data analysis takes a lot of time. Gathering information is a challenging task. ChatGPT has assisted researchers in saving their time by doing all this work. It gathers the relevant data and analyses it.
By analysing large amounts of text data, researchers can get internal information and insights into patterns and trends, which can be useful in various research fields. Hence, it is the top favourite tool of researchers these days. 
Furthermore, this analysis helps researchers save much of their time, which they can utilise elsewhere. The time-saving part of this chatbot has increased its demand among researchers in all fields.
ChatGPT can encourage cooperation among researchers. It helps researchers who share a common goal to do innovative projects. ChatGPT aims to bring people closer by assisting and providing them with a platform where they can exchange ideas and unique discoveries to investigate their projects further.
It provides a platform for knowledge sharing. Researchers worldwide use ChatGPT to exchange ideas and collaborate on research projects.  Another important feature to be mentioned here is that ChatGPT is accessible to everyone with a stable internet connection and lets multiple users benefit from it simultaneously. 
It helps researchers who share a common goal to do innovative projects. ChatGPT aims to bring people closer by assisting and providing them with a platform where they can exchange ideas and unique discoveries to investigate their projects further. 
The emerging invention of ChatGPT is collaborative learning with several edge devices. It helps to develop collective intelligence. For instance, if they make a new medicine, researchers from one part of the part will upload the data and medical researchers from far off can use that data to their benefit. 
Artificially intelligent chatbots often use diverse, accessible services and information cloud systems. This chatbot can help researchers by analysing their work ethics, qualifications, and work experience and placing their research in the algorithm. 
At times, all a researcher need is someone to overlook his research. ChatGPT helps researchers improve the quality of their research by providing appropriate feedback and suggestions. 
Students can get suggestions from their peers and supervisors in educational institutes, but researchers need help finding someone to proofread their work and guide them accordingly. 
This genuine concern of researchers around the world is now resolved with ChatGPT. A researcher can directly engage in conversations with ChatGPT to get feedback on their work and receive suggestions for improvement.
ChatGPT can continue to learn and improve over time, which adds to its data quality.  It becomes more accurate and efficient, making it a valuable tool for long-term learning for researchers. 
Moreover, the paid version of ChatGPT is used by researchers to get better outcomes. ChatGPT explains concepts and ideas that some researchers may need help understanding. It breaks down complex concepts into simpler terms and provides examples to help them better comprehend the work.
Hire an Expert Proofreader
UK's Best Academic Support Services. How would you know until you try?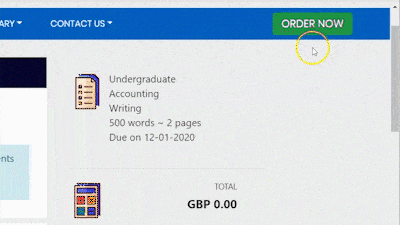 Frequently Asked Questions
Students can easily use ChatGPT in their scientific research. It helps researchers explore new ideas, retrieve relevant information, and analyse large amounts of data. It can also facilitate collaboration among researchers and improve the quality of their work.
ChatGPT can be used in social science research to analyse large amounts of text data, retrieve information, and facilitate research collaboration. It can also be used to generate ideas and insights into social phenomena.
No, ChatGPT cannot replace human researchers entirely. Though it can be a useful tool for research, it cannot replicate human researchers' creativity and critical thinking skills.
There are many ethical concerns regarding the use of ChatGPT in research. The foremost is that the data used to train ChatGPT may contain biases, which can affect the precision of its responses.