Law Dissertation Topics
Published by Alaxendra Bets at January 9th, 2023 , Revised On January 9, 2023
Introduction
Law dissertations can be demanding because of the need to find relevant regulations, cases, and data to address the research problem successfully. It is of utmost importance to critically examine facts before framing the research questions.
Selection of the most appropriate legal terms and legal authorities, whether online or in print, can be challenging especially if you have not tackled a law dissertation project before.
To help you select an intriguing law dissertation topic, our expert writers have suggested some issues in various areas of law, including trust law, EU law, family law, employment and equality law, public law, tort law, intellectual property rights, commercial law, evidence, and criminal law, and human rights and immigration law.
These topics have been developed by PhD-qualified writers of our team, so you can trust to use these topics for drafting your dissertation.
Review step by step guide on how to write your own dissertation here.
You may also want to start your dissertation by requesting a brief research proposal from our writers on any of these topics, which includes an introduction to the topic, research question, aim and objectives, literature review along with the proposed methodology of research to be conducted. Let us know if you need any help in getting started.
Check our dissertation examples to get an idea of how to structure your dissertation.
Review the full list of dissertation topics for 2022 here.
2022 Law Dissertation Topics
Law Dissertation Topics 2021
COVID-19 Law Research Topics
Law Dissertation Topics 2021
Trust Law Dissertation Topics
The trust law requires the settler to meet the three certainties, including the object, intention, and subject matter. As posted to a moral obligation or mere gift, confidence of choice can be best described as clarity of purpose. Some interesting dissertation topics in the field of trust law are listed below:
To investigate the attitude of the courts to trusts supporting political agendas.

To identify and discuss principles on which half-secret and full secret trusts are enforced? Does a literature review highlight circumstances where it is essential to consider whether such beliefs are constructive and express?
The role and impact of trust law as asset portioning and fiduciary governance
From law to faith: Letting go of secret trusts
Critical analysis of the statement "Traditionally, equity and the law of trusts have been concerned with providing justice to balance out the rigour of the common law" regarding modern equity development/operation.
Should the assumption of resulting trusts and progression be abolished in this modern age? A critical review of the literature
A critical examination of the courts' concern of financial reward in the context of "trustee powers of investment"
Does the doctrine of cypress do justice to the intentions of the testator?
The impact of the decision of Harrison v Gibson on the law of the clarity of intention?
The approval of trustees in the Zimbabwean law of trusts
Want more? Read this.
European Law Dissertation Topics
European law has recently attracted wide attention from the academic world, thanks to the growing influence of European Law on administrative law in EU members. It should be noted that every aspect of life in European states is significantly affected by European law, and therefore this area of research has gained tremendous popularity. Some exciting and specific research areas are given below:
A critical review of the European anti-discrimination Law
To investigate the economics and history of European Law.
An investigation of the European human rights law
Investigating the impact of "Freedom of Speech" on the German economy
Investigating the impact of immigration laws on the German economy
How the French parliamentary sovereignty has been affected by the European Union
Uniform interpretation of European patent law with a unique view on the creation of a standard patent court
The impact of European consensus in the jurisprudence of the European court of human rights
The impact of the European convention on human rights on the international human rights law
A critical analysis of the tensions between European trade and social policy
To investigate the European Union's enforcement actions and policies against member countries.
European Laws amidst the Brexit process
Family Law Dissertation Topics
A wide range of topics are covered under the field of family law and the law of children. Essentially, this area of law takes into consideration the registration of marriages, statutory rights concerning marriage, the effects of a decree, void and voidable marriages, the impact of the Human Rights Act, the legal stature of unmarried and married individuals, and the case for reform of UK family law. Other research areas include enforcing financial responsibilities in the Magistrates court, enforcing the arrears of maintenance payments, the award of maintenance, enforcing financial obligations to children or a child, financial orders for children, and the Child Support Act. An extremely intriguing area of law that has gained tremendous popularity in the modern era, some specific dissertation topics in this area of law studies are listed below:
Investigating therapeutic and theoretical approaches to deal with spouse abuse in light of the UK government's latest research on domestic violence
Unmarried fathers' access to parental responsibility – Does the current law enforce rights and responsibilities towards children?
To study the criminal justice process involving a child witness.
The children's right to participation – Rhetoric or Reality? – A critical review of literature from the past two decades
To study the position of unmarried fathers in the UK.
Does the UK Family law need a major reform?
A critical review of the rights of married women in real estate
Child welfare and the role of local authorities
To study the legal and social foundations of parenting, civil partnership, and marriage.
To examine whether the Child Support Act has positively influenced child maintenance?
"Complete this short online form and provide as much information as possible to receive instant quotes from our writers specialising in your area of research."
Employment Law Dissertation Topics
Employment and equality law governs the relationship between the government, trade unions, employers, and employees.  Employment and equality law in the UK is a body of law that prevents bias and negative attitudes towards someone based on their ethnicity or race rather than work skills and experience. Some interesting dissertation topics in this area of law are below:
A critical investigation of the right to fair labor practices in the United Kingdom
To determine the job's inherent requirements as a defence to unfair discrimination or a claim – A comparison between the United Kingdom and Canada.
The role of the South African Labour Relations Act in providing unhappy staff sufficient protection against unfair dismissals and discrimination at the workplace
To investigate the impact of HIV/AIDS on employees' lives with a focus on unfair dismissal and discrimination.
To assess ethnic discrimination in the European Union: Derogations from the ban on discrimination – Sexual harassment – Equal pay for equal value work.
To study the international employment contract – Regulation, perception, and reality.
To identify and discuss challenges associated with equality at work.
A study of the legal aspects of the relationship between employer and employee
How influential is the role of trade unions in English employment law?
A critical review of discrimination policies in the UK
Order a Proposal
Worried about your dissertation proposal? Not sure where to start?
Choose any deadline
Plagiarism free
Unlimited free amendments
Free anti-plagiarism report
Completed to match exact requirements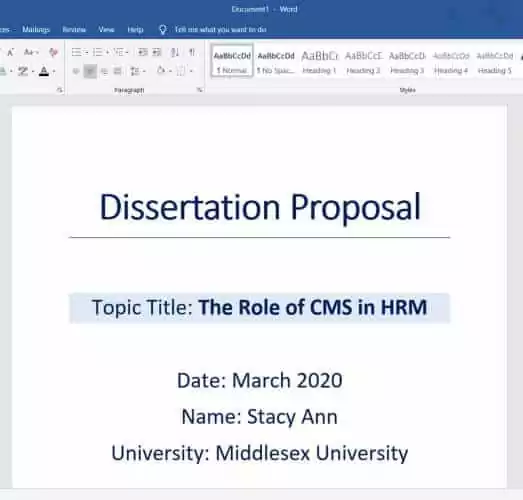 Commercial Law Dissertation Topics
Commercial law, also known as business law, is the whole body of substantive jurisprudence applicable to the conduct, relations, and rights of sales, trade, merchandising, and businesses and persons associated with commerce. Important issues of law covered by commercial law include real estate, secured transactions, credit transactions, bankruptcy, banking, and contracts. An intriguing area of law within the UK, specific topics for your law dissertation are listed below:
The impact of legislation for the regulation of investments services with EU economic area on the EU financial services market
Handling regulatory involvement incorporates organisational structure and strategy.
A study of convergence and complementarities concerning international corporate governance
How drafting and diffusion of uniform norms can help to harmonise the law of international commercial arbitration?
Convergence and adaption in corporate governance to transnational standards in India
A critical review of the international commercial arbitration system
Analysing the international commercial law on risk transfer
The role of the tripartite financial system in the UK on economic development
A comparative analysis of European contract law, international commercial contracts law, and English commercial contracts law
Is the European contracts law meeting the needs of the commercial community?
A critical review of anti-corruption legislation in the UK
The problems of director accountability in the UK and the impact of soft and hard law on corporate governance
Criminal and Evidence Law Dissertation Topics
Criminal law can be defined as a system of law dealing with the punishment of criminals. Criminal evidence, on the other hand, concerns evidence/testimony presented in relation to criminal charges. Evidence can be presented in various forms in order to prove and establish crimes. A wide array of topics can be covered in this subject area. To help you narrow down your research focus, some interesting topics are suggested below:
The politics of criminal law reform with a focus on lower-court decision making
To understand and establish the historical relationship between human rights and Islamic criminal law
Investigating the rights of victims in internal criminal courts
The efficacy of the law of rape in order to prevent misuse by bogus victims and to protect rightful victims
To assess the criminal law's approach to Omissions
To investigate the issues associated with the identification of the distribution, extent, and nature of the crime
A critical review of the Bad Samaritan laws and the law of omissions liability
How international criminal law has been significant influenced by the "war on terrors"?
The efficacy of modern approaches to the definition of intention in International criminal law
The efficacy of the law of corporate manslaughter
Company Law Dissertation Topics
Company law, also known as the law of business associations, is the body of law that deals with business organisations and their formation, registration, incorporation, governance, dissolution, and administration. Some suggestions for company law dissertation topics are listed below:
Developing equity markets in growing economies and the importance of corporate law
A critical review of English company law and its effects on member workers and creditors
To investigate the essential aspects of corporate law.
To study business responsibilities for human rights.
Identifying disparities in corporate governance – Theories and Realities
The external relations of company groups in Zambian Corporate law
To study corporate governance practices concerning the minority stakeholders.
Establishing and evaluating arguments for and against "stakeholder theory."
The importance of non-executive directors in the British corporate legal system
Investigating the regulation of the UK public company
Hire an Expert Writer
Orders completed by our expert writers are
Formally drafted in academic style
Free Amendments and 100% Plagiarism Free – or your money back!
100% Confidential and Timely Delivery!
Free anti-plagiarism report
Appreciated by thousands of clients. Check client reviews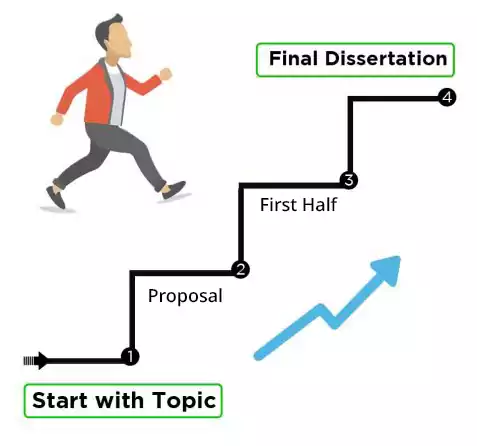 Intellectual Property and Tort Law Dissertation topics
All forms of legal injury are dealt with under the subject area of tort law. Essentially, tort law helps to establish the circumstances whereby a person may be held responsible for another person's injury caused by either accident on intentional acts. On the other hand, intellectual property covers areas of law such as copyright, patents, and trademark. Trademark dissertation topics trademarks directive, trademarks act, infringement of trademarks such as revocation, invalidity, and the use of similar marks. Some interesting dissertation ideas and topics of tort law and intellectual property are suggested below to help your law studies.
The efficacy of intellectual property rights in the UK under influence of European Law
The efficacy of UK copyright law concerning the needs of rights users and holders
The impact of intellectual property right on economic development
To investigate the right of confidence in the UK
Does the trademark law ensure sufficient protection in England?
The impact of European Law on intellectual property rights in the UK
The end of the road for loss of a chance?
To assess the success ratio of psychiatric injury claims in the UK
Should a no-fault system be implemented into UK law or should the law of negligence apply to personal injury claims?
A critical review of economic loss in 21stcentury tort law
Human Rights and Immigration Law
The primary objective of human rights and immigration law is to ensure and protect human rights at domestic, regional, and international levels. With the world becoming a global village, human rights and immigration laws have attracted significant attention from academicians and policymakers. Some interesting law dissertation topics in this subject area are suggested below:
To assess the efficacy of the common European Asylum system in terms of immigration detention.
A historical analysis of Britain's immigration and asylum policies
A critical analysis of immigration policy in Britain since 1990
A critical analysis of the right of the police and the public right to protest under PACE 1984
The right of prisoners to vote under the European law of human rights
Arguments for and against the death penalty in English Law with a focus on human rights treatise
A critical analysis of the right to private life and family for failed asylum seekers
The impact of UK immigration policies on the current education industry
How beneficial the points system has really been in regards to create a cap in the British immigration system
To study the impact of privatisation on immigration detention and related functions in the UK.
More Human Rights Law Dissertation Topics
Pandemic Law Dissertation Topics
Coronavirus, also known as the Covid-19, has become the most trending topic in the world since the outbreak of the Covid-19 pandemic that started in China. Here are some interesting Corona Virus or Covid 19 Pandemic Law topics that you can consider for your law dissertation.
Co-parenting in the coronavirus pandemic: A family law scholar's advice
How San Diego law enforcement operated amid Coronavirus pandemic
Pandemic preparedness in the workplace and the British with disabilities act
Why In a pandemic, rumors of martial Law fly despite reassurances
Investigating About the ADA, the Rehabilitation Act, and COVID-19
Resources to support workers in the UK during the Coronavirus pandemic
Coronavirus (COVID-19) Pandemic:
A legal perspective
Navigating the Coronavirus Pandemic
Coronavirus Pandemic (COVID-19) and employment laws in the UK going forward
Coronavirus Pandemic (COVID-19) and employment laws in the US going forward
Coronavirus Pandemic (COVID-19) and employment laws in Australia going forward
More Law Dissertation Topics
A critical analysis of the employment law of disabled individuals in the UK and what new policies can be integrated to increase its efficiency
A critical evaluation of racial discrimination laws in developed countries and how it impacts the workplace environment
A comparative analysis of domestic abuse with the legislation, policy, and domestic abuse guidelines between the UK and USA.
Analysing the negative impact of technology in protecting the intellectual property rights of corporations.
A critical assessment of the terrorism act of 2010 and its impact on Muslims living around the Globe.
Hire an Expert Plagiriasm Checker
UK's Best Academic Support Services. How would you know until you try?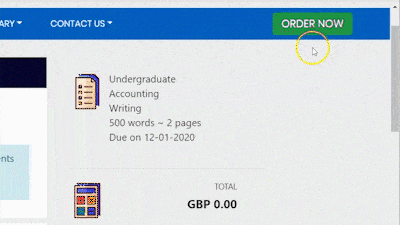 Important Notes:
As a law dissertation student looking to get good grades, it is essential to develop new ideas and experiment with existing law dissertation theories – i.e., to add value and interest in the topic of your research.
The field of law dissertation is vast and interrelated to many other academic disciplines like civil engineering, construction, project management, engineering management, healthcare, mental health, artificial intelligence, tourism, physiotherapy, sociology, management, project management, and nursing. That is why it is imperative to create a project management dissertation topic that is articular, sound, and actually solves a practical problem that may be rampant in the field.
We can't stress how important it is to develop a logical research topic based on your fundamental research. There are several significant downfalls to getting your case wrong; your supervisor may not be interested in working on it, the topic has no academic creditability, the research may not make logical sense, and there is a possibility that the study is not viable.
This impacts your time and efforts in writing your dissertation as you may end up in the cycle of rejection at the initial stage of the dissertation. That is why we recommend reviewing existing research to develop a topic, taking advice from your supervisor, and even asking for help in this particular stage of your dissertation.
While developing a research topic, keeping our advice in mind will allow you to pick one of the best law dissertation topics that fulfill your requirement of writing a research paper and add to the body of knowledge.
Therefore, it is recommended that when finalising your dissertation topic, you read recently published literature to identify gaps in the research that you may help fill.
Remember- dissertation topics need to be unique, solve an identified problem, be logical, and be practically implemented. Please look at some of our sample law dissertation topics to get an idea for your dissertation.
How to Structure your Law Dissertation
A well-structured dissertation can help students to achieve a high overall academic grade.
Declaration
Introduction: This chapter includes project rationale, research background, key research aims and objectives, and the research problems. An outline of the structure of a dissertation can also be added to this chapter.
Literature Review: This chapter presents relevant theories and frameworks by analysing published and unpublished literature available on the chosen research topic to address research questions. The purpose is to highlight and discuss the selected research area's relative weaknesses and strengths while identifying any research gaps. Break down the topic, and binding terms can positively impact your dissertation and your tutor.
Methodology: The data collection and analysis methods and techniques employed by the researcher are presented in the Methodology chapter which usually includes research design, research philosophy, research limitations, code of conduct, ethical consideration, data collection methods and data analysis strategy.
Findings and Analysis: Findings of the research are analysed in detail under the Findings and Analysis chapter. All key findings/results are outlined in this chapter without interpreting the data or drawing any conclusions. It can be useful to include graphs, charts and tables in this chapter to identify meaningful trends and relationships.
Discussion and Conclusion: The researcher presents his interpretation of the results in this chapter, and states whether the research hypothesis has been verified or not. An essential aspect of this section is establishing the link between the products and evidence from the literature. Recommendations with regards to implications of the findings and directions for future may also be provided. Finally, a summary of the overall research, along with final judgments, opinions, and comments, must be included in the form of suggestions for improvement.
References: Make sure to complete this by your University's requirements
Bibliography
Appendices: Any additional information, diagrams, and graphs used to complete the dissertation but not part of the dissertation should be included in the Appendices chapter. Essentially, the purpose is to expand the information/data.
About Research Prospect Ltd
Research Prospect is the world's most trusted academic writing service that provides help with Dissertation Proposal Writing, PhD Proposal Writing, Dissertation Writing, Dissertation Editing, and Improvement.
Our team of writers is highly qualified. They are experts in their respective fields. They have been working for us for a long time. Thus, they are well aware of the issues and the trends of the subject they specialise in.
Need more Topics.?

Review Our Best Dissertation Topics For 2022 Complete List.