Educational Management Dissertation Topic Ideas
Published by Owen Ingram at January 2nd, 2023 , Revised On August 11, 2023
Students will inevitably experience anxiety while working on their dissertations on educational management. There is no doubt that a topic of this importance requires in-depth study, and you must follow a proper writing pattern when you write your paper. When it comes to writing a successful dissertation, choosing a topic is crucial.
Students should also be aware that many writing themes offered for writing evaluations are already quite broad, necessitating their narrowing and concentration. Widening them should only be done a little at a time. If you are looking for assistance, we have some remarkable educational management dissertation topic ideas for you.
Get started right away with one of the following dissertation topics related to educational management.
Dissertation Topics Related To Educational Management
A comparison of the wonder kid and standardized tests used to gauge students' academic achievement.
Theoretical underpinnings of distance learning.
A case study of nuts: the impact of strike action on the preachment of trade union aims in an organization.
The functions of student behaviour guidelines in terms of managing the classroom.
Examine the social, intellectual, and personal experiences of homeless university students.
Private primary and secondary school operators face issues in some selected UK schools.
Academic achievement and readiness for self-directed learning in online environments.
The work environment and teacher quality determine secondary school students' academic performance.
Analysis of teachers' participation in classroom management in secondary schools in Nigeria.
Gaining a deeper grasp of how college students use interactive teaching methods.
Federal government college guidance and counselling evaluation.
Assessment of teachers' knowledge of test construction procedure in senior secondary school's chemistry objective test.
Understanding how the principals affect their school by utilizing emotional intelligence.
Evaluating the impact of the environment on students' academic performance.
Assessment of sites related to program objectives for business education.
The effect of classroom management on pupils' conduct.
Assessing how faculty and student perceptions of student participation at public colleges relate to one another.
The linkage between teachers' job satisfaction in secondary schools and principals' leadership style.
Using walkthrough observations by the principals in the classroom to improve education.
Factors preventing secondary school principals from managing school records effectively.
The effect of the teachers' welfare package on satisfaction with their job.
The theory of career development by Ginsberg is validated among UK university graduates.
A determination of government involvement in programs for adults.
Efficient management of students' academic records: factors to consider.
Factors preventing secondary school principals from managing school records effectively.
The accessibility of human and material resources in Lagos state teaching senior school.
The problem of parents' unfavourable attitudes toward education
Utilization of technology by the first-year mentor for literacy.
A case study of UK schools' junior secondary schools' role in teaching sexual education.
The effects of classroom management on pupils' behaviours.
Hire an Expert Writer
Orders completed by our expert writers are
Formally drafted in an academic style
Free Amendments and 100% Plagiarism Free – or your money back!
100% Confidential and Timely Delivery!
Free anti-plagiarism report
Appreciated by thousands of clients. Check client reviews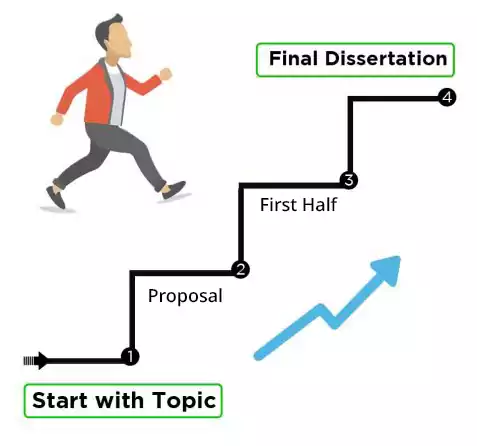 Conclusion
There are several factors to consider when choosing a dissertation topic. There are a lot of great topics to choose from. We just discussed some educational management dissertation topic ideas. You can choose from those. Nevertheless, you can contact us or get our dissertation outline service immediately if you need custom subjects.
Frequently Asked Questions
To find educational management dissertation topics:
Study recent education challenges.
Explore leadership and policies.
Investigate teaching methodologies.
Analyze technology's impact.
Consider student engagement.
Opt for a topic aligning with your passion and research goals.