HRM Dissertation Topics
Published by Carmen Troy at January 6th, 2023 , Revised On January 6, 2023
Introduction
Human resource management studies stated that employees should be hired, retained and managed. It is an extensive field that requires an in-depth understanding of the underlying factors and concepts.
As a human resource management student, you will study many different concepts, frameworks, and theories related to employee management. However, before your graduation, you will be required to submit a dissertation on a human resource management research topic of your choice.
Even though several topics and concepts are yet to explore in the field of human resource management, you will want to make sure that your proposed topic has sufficient literature to support and justify the content of a theoretical framework, or else you might struggle with data collection.
This article provides you with a comprehensive list of HRM topics that are relevant to your field and identifies some interesting literature gaps.
Choosing from our list of topics will certainly improve your chances of submitting an outstanding dissertation. So, go ahead and choose an HRM dissertation topic of your interest. We can even customize these topics based on your project needs.
PhD qualified writers of our team have developed the proposed topics, so you can trust to use these topics for drafting your dissertation.
Note –
You may also want to start your dissertation by requesting a brief research proposal from our writers on any of these topics, which includes an introduction to the topic, research question, aim and objectives, literature review along with the proposed methodology of research to be conducted. Let us know if you need any help in getting started.
Check our dissertation examples to get an idea of how to structure your dissertation.
Review the full list of dissertation topics for 2022 here.
2022 HRM Dissertation Topics
Covid-19 HRM Research Topics
HRM Dissertation Topics for 2021
HR Learning and Development Dissertation Topics
All organisational activities aimed at improving the productivity and performance of groups and individuals can be classified as HRM's learning and development function elements. Learning and development encompass three pivotal activities, including education, training, and development.
As such, the training activities help to evaluate an employee based on his existing job responsibilities. Educational activities include those focusing on jobs that an employee can expect to carry out in the future.
Finally, the development activities are those that the employer may partake in the future. If you're interested in exploring this human resource topic in-depth, we have some interesting dissertation topics for you:
HR Performance Review Dissertation Topics
A performance review, also known as a career development discussion, performance evaluation and employee appraisal, can be defined as a method to evaluate an employee based on their job performance, mainly for appraisals. This might be an interesting area to focus your dissertation on. Here are some interesting topics in this area of HRM:
HR Employee Motivation Dissertation Topics
Employees need objectives and goals to remain focused. The quality of work may significantly drop if they are not constantly motivated by their employers.
Business organizations employ various employee motivation methods and techniques to keep their employees motivated. Thus, this is an interesting topic to explore for your final year dissertation. Here are some HRM dissertation topics related to employee motivation.
HR Performance Management Dissertation Topics
All processes and activities to consistently meet organisational goals and objectives can be considered the HR performance management mechanism elements. Different organisations employ different performance management strategies to gain a competitive advantage. To explore this area of human resources, here are some intriguing topics for you:
Order a Proposal
Worried about your dissertation proposal? Not sure where to start?
Choose any deadline
Plagiarism free
Unlimited free amendments
Free anti-plagiarism report
Completed to match exact requirements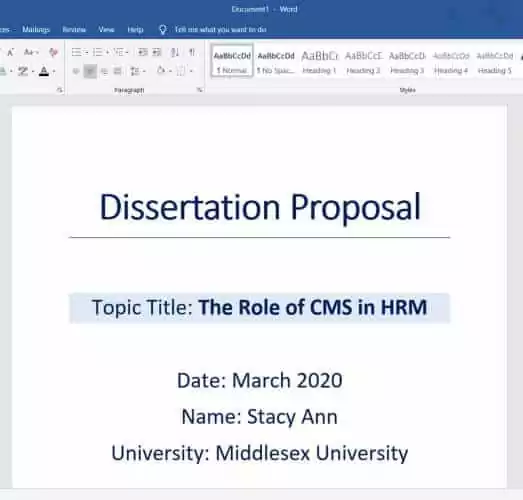 Strategic Human Resource Management Dissertation Topics
Strategic human resource management is tying the human resource management objective to the company's goals and objectives. This helps companies in innovating and staying ahead of their competitors by gaining a competitive advantage.
Being a relatively new concept, there are various aspects of strategic HRM that are left to be explored. Here are some interesting strategic HRM dissertation topics for you:
Human Resource Theory Dissertation Topics
The human resource theory framework consists of a soft and hard approach to human resources management. Various theories cover the different aspects of the soft and hard human resource approach.
Exploring this area of HRM will help in understanding more about the soft and hard HRM approaches. Here are some dissertation topics in this area that you can choose from.
HR Organisational Culture Dissertation Topics
Organisational culture, also known as organisational climate, is defined as the process by which an organisation's culture can be quantified. The properties of the work environment that are either considered positive or negative by the employees (and that may influence their behaviour) are the most important components of the organisational culture framework.
Studying this aspect of human resources will help you gain an in-depth knowledge of the role of culture in human resource management. Here are some interesting dissertation topics in this area:
Hire an Expert Writer
Orders completed by our expert writers are
Formally drafted in an academic style
Free Amendments and 100% Plagiarism Free – or your money back!
100% Confidential and Timely Delivery!
Free anti-plagiarism report
Appreciated by thousands of clients. Check client reviews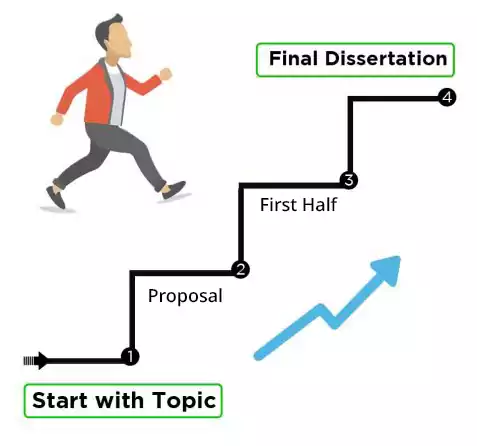 HR Diversity Dissertation Topics
The changing corporate world has provoked organisations to develop and implement diversity management systems as part of their human resource management system. Although relatively new, diversity management is an important research area of human resource management that brings challenges and learning to employees.
With many areas unexplored and literature gaps in this subject, there are some extremely interesting dissertation topics you can select for your final year project. Some of them are listed here:
Important Notes:
As a human resource management student looking to get good grades, it is essential to develop new ideas and experiment with existing human resource management theories – i.e., to add value and interest to your research topic.
Human resource management is vast and interrelated to many other academic disciplines like management, operations management, project management, business, international business, MBA and more. That is why it is imperative to create a human resource management dissertation topic that is articular, sound, and actually solves a practical problem that may be rampant in the field.
We can't stress how important it is to develop a logical research topic based on your entire research. There are several significant downfalls to getting your topic wrong; your supervisor may not be interested in working on it, the topic has no academic creditability, the research may not make logical sense, there is a possibility that the study is not viable.
This impacts your time and efforts in writing your dissertation, as you may end up in the cycle of rejection at the initial stage of the dissertation. That is why we recommend reviewing existing research to develop a topic, taking advice from your supervisor, and even asking for help in this particular stage of your dissertation.
While developing a research topic, keeping our advice in mind will allow you to pick one of the best human resource management dissertation topics that fulfil your requirement of writing a research paper and add to the body of knowledge.
Therefore, it is recommended that when finalizing your dissertation topic, you read recently published literature to identify gaps in the research that you may help fill.
Remember- dissertation topics need to be unique, solve an identified problem, be logical, and be practically implemented. Please look at some of our sample human resource management dissertation topics to get an idea for your own dissertation.
How to Structure your HRM Dissertation
A well-structured dissertation can help students to achieve a high overall academic grade.
Declaration
Introduction: This chapter includes the project rationale, research background, key research aims and objectives, and the research problems. An outline of the structure of a dissertation can also be added to this chapter.
Literature Review: This chapter presents relevant theories and frameworks by analyzing published and unpublished literature on the chosen research topic to address research questions. The purpose is to highlight and discuss the selected research area's relative weaknesses and strengths while identifying research gaps. Break down the topic and key terms that can positively impact your dissertation and your tutor.
Methodology: The data collection and analysis methods and techniques employed by the researcher are presented in the Methodology chapter, which usually includes research design, research philosophy, research limitations, code of conduct, ethical consideration, data collection methods, and data analysis strategy.
Findings and Analysis: Findings of the research are analysed in detail under the Findings and Analysis chapter. All key findings/results are outlined in this chapter without interpreting the data or drawing any conclusions. It can be useful to include graphs, charts, and tables in this chapter to identify meaningful trends and relationships.
Discussion and Conclusion: The researcher presents his interpretation of the results in this chapter and state whether the research hypothesis has been verified or not. An essential aspect of this section is establishing the link between the results and evidence from the literature. Recommendations with regards to the implications of the findings and directions for the future may also be provided. Finally, a summary of the overall research, along with final judgments, opinions, and comments, must be included in the form of suggestions for improvement.
References: Make sure to complete this following your University's requirements
Bibliography
Appendices: Any additional information, diagrams, and graphs used to complete the dissertation but not part of the dissertation should be included in the Appendices chapter. Essentially, the purpose is to expand the information/data.
About Research Prospect Ltd
Research Prospect is a UK based academic writing service that provides help with Dissertation Proposal Writing, PhD. Proposal Writing, Dissertation Writing, Dissertation Editing, and Improvement.
Our team of writers is highly qualified. They are experts in their respective fields. They have been working for us for a long time. Thus, they are well aware of the issues and the trends of the subject they specialize in.
Need more Topics.?

Review Our Best Dissertation Topics 2022 complete list.