Critical Care Nursing Dissertation Topics
Published by Owen Ingram at January 3rd, 2023 , Revised On August 16, 2023
Today's healthcare industry requires highly skilled nurses who specialise in critical care. Critical care nurses have a great chance of success as the demand for skilled nurses continues to grow. To succeed in this field, you must understand how it differs from general nursing.
To understand techniques and methods and to extend expertise in this nursing domain, many nursing students conduct their research and write dissertations on critical care nursing dissertation topics. Here are some issues you should know if you consider a career in critical care nursing.
Important Critical Care Nursing Issues
Nurses who specialise in critical care nursing provide medical care and treatment to critically ill or injured patients, especially those who require immediate hospitalisation. It is necessary to monitor and care for such patients around the clock. Nevertheless, critical care nurses are supervised by registered nurses (RNs) or physician assistants (PAs).
Hospitals, clinics, and emergency rooms are all places where critical care nurses work. A majority of doctors specialise in treating patients who suffer from certain conditions, such as heart disease, stroke, or pneumonia. Educating families and providing the best care for their loved ones are crucial functions of a family nurse practitioner.
They assess the needs of different patients and develop individualised treatment plans. It is common for critical care nurses to work long hours under stressful circumstances during an emergency. In an emergency, nurses also need solid communication skills.
Providing quality care to patients in the hospital setting is a rapidly growing field of critical care nursing. Nurses providing full-time support during surgeries and operations ensure patients receive the best possible care and work closely with the other members of the health care team.
Critical Care Nursing Dissertation Topics
Research Aim: Understanding how nurses play their role in providing quality palliative care to patients.
Research Aim: Understanding all about intensive care and studying the step-by-step process for intensive care readmission.
Research Aim: Closely observing the importance of communication in treating critically ill patients.
Research Aim: Comparing all the pros and cons of seeking treatment in the private and national healthcare systems in the UK.
Research Aim: Comparing and analysing the growth rate of intensive care nurses with their respective demands.
Research Aim: Getting familiar with some common chronic illnesses and the art of patient management and care.
Research Aim: Studying the common day-to-day nursing challenges with their concern for patient care and other responsibilities.
Research Aim: An overview of the common yet effective clinical management techniques used to provide ultimate care to the patients.
Research Aim: The growing need for telephonic consultation in connecting with patients to understand illnesses better.
Research Aim: Walking through different medicines and their prescriptions for patients suffering from chronic illnesses.
Research Aim: Understanding different responsibilities of critical nurses and if they are allowed to prescribe medicines in a hospital setting.
Research Aim: Different chronic illnesses and their harmful effects on pediatric patients are associated with overall health.
Research Aim: Getting insights into the professional healthcare industry while studying the roles of different doctors, nurses, and healthcare workers.
Research Aim: Understanding the importance of safety for pediatric patients during a pandemic and critical times.
Research Aim: Calculating the overall treatment time for different critical care patients and developing a healing impact on the intensively infected patients.
Research Aim: Studying different caring behaviors of nurses for patients of all ages and illnesses.
Research Aim: Experimenting measures to spread awareness of the social stigma associated with AIDS and the lifelong consequences associated with it.
Research Aim: Learning the different elements of the national healthcare system in the UK and the role of nurses in that.
Hire Dissertation Writer
Orders completed by our expert writers are
Formally drafted in an academic style
Free Amendments and 100% Plagiarism Free – or your money back!
100% Confidential and Timely Delivery!
Free anti-plagiarism report
Appreciated by thousands of clients. Check client reviews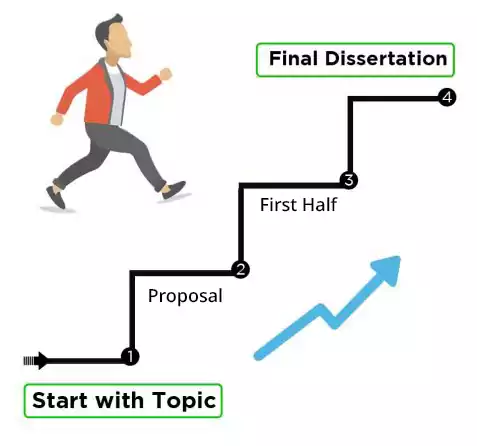 Bottom Line
It goes without saying that a career in critical care nursing has many benefits and the opportunity to save lives. Seeing patients recover and return home healthy is one of the most rewarding things about being a nurse. In addition to good pay and benefits, critical care nurses typically enjoy good working conditions.
Clinical nurse specialists and certified nurse practitioners may specialise in areas such as paediatrics or geriatrics, while others may become certified nurse practitioners. Nursing also offers opportunities for nurses to excel in research and pursue management positions.
In May 2022, the Bureau of Labor Statistics published data showing that registered nurses earn a mean annual income of $80,010, or $38.47 per hour.
Before you start, you will need to earn your RN license and complete an accredited nursing program to become a critical care nurse. It is not a surprise that critical care nurses typically have several years of experience working in various medical settings before specialising in urgent care.
Conclusion
It may be a good fit for you to work with a team of nurses to ensure patients' well-being as a critical care nurse. Nurses who specialise in this field are required to pass specific tests before they are able to work independently.
If you need help with the complete dissertation writing process, you may want to additionally read about our proposal writing service and the full dissertation writing service.
Frequently Asked Questions
To find critical care nursing dissertation topics:
Research recent healthcare issues.
Explore critical care challenges.
Review nursing journals and studies.
Discuss with experts for insights.
Focus on patient safety, ethics, tech.
Select a topic aligning passion and relevance.