Academic Poster Writing Service In The United Kingdom
We have empowered both undergrad and postgraduate understudies to accomplish a high scholarly evaluation in their academic poster assignments for years. Any intricacy – any cutoff time – any subject – Research Prospect ensures 100% fulfilment. Take help from the best Academic poster writing services in the UK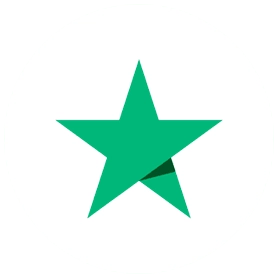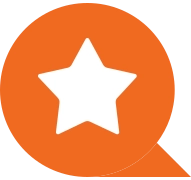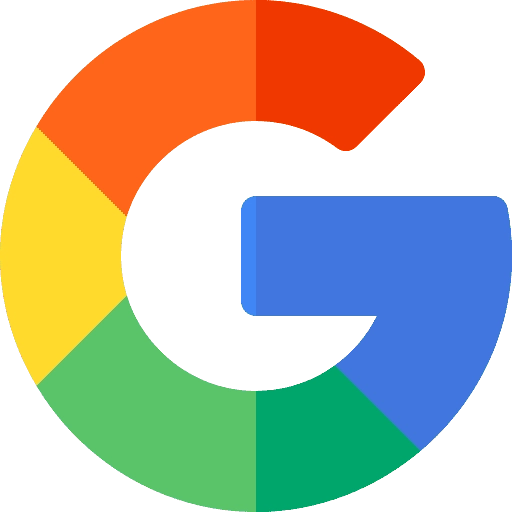 What is Academic Poster?
Have you seen a researcher standing by the poster display while other participants come and view the poster, and engage with them? The academic poster presentation is one of the most interesting academic assignments regardless of whether you are an undergraduate, Masters or PhD student.
Most degree programmes in the UK require students to deliver poster presentations as part of larger academic projects such asdissertation, thesis,individual/group design projects and reports.
Essentially, the purpose of a poster is to summarize your entire research project briefly and appealingly to grab the attention of your targeted audience. If you find yourself stuck and short of ideas for your academic poster assignment then rest assured you are not the only one and be certain that you have come to the right place.
Using OurAcademic Poster Writing Service
A poster will have five to six sections in general but it is always recommended to follow your tutor's guidelines if you are unsure about the structure and format of the poster assignment. You will be expected to use a mix of charts, illustrations, graphs, tables, figures and text when creating an academic poster. Making an academic poster that incorporates all the essential elements and also gets the viewers engaged is an art that most students aren't fairly good at, and that is exactly where our academic poster writing service comes into play.
If you have been asked to create a poster presentation, but are unsure about where to begin then you might want toorder for our poster making service which is designed to visually present the most notable and astounding finding of your research project using graphs, images, tables, figures and illustrations. We can also provide you with speech notes in case you are unsure about the information you must convey to the participants as you address their questions.
What Software Our Academic Posters Writers Are Able to Work With?
Our poster presentation specialists are able to work with a range of software including but not limited to;
Power Point; A popular yet highly easy to use presentation making software developed by Microsoft Inc. The advantage of PowerPoint over other software is that it is readily available and accessible.
Adobe Illustrator, Photoshop and InDesign: This particular software is rich in designing features. If your primary focus is to develop a poster that is highly attractive and aesthetics oriented then Adobe is the obvious choice. Adobe Illustrator is a paid software, and so no wonder is it more complex, costly and design friendly.
Top Academic Poster Services Features
Academic Poster Software
Our academic poster experts can work with any tool, including PowerPoint, Adobe Illustrator, Photoshop, and InDesign, and that's only the tip of the iceberg.
Thorough Research
A well-designed academic poster requires months and years of research and will likely hang in your department for many years. We make that happen!
Free Titles
No idea what to work on? We've got you covered. Our team makes sure the title of the proposal is interesting, concise, and to the point.
Excellent Customer Service
Whether you want a rewrite or need suggestions from the writer, our customer service is active 24/7 to help you with all your queries.
Appropriate Font
When typography is on point, words become images. Our writers know how to stand apart from the rest by using the most suitable and readable font.
Striking Graphics
We carefully select the most effective colors and graphics for your academic poster. The layout/template integrated by the writer is clean and clutter-free.
Possible Reasons for Choosing Our Academic Poster Writing Service in UK
An academic poster is a visual presentation which displays your research skills. All university students are required to prepare an academic poster at some point during their degree course. A well designed academic poster requires months and years of research and is likely to hang in your department for many years. With so many other commitments to attend to, creating an academic poster is a time consuming and tedious task for students, and therefore we have carefully designed our academic poster writing service in the UK to ensure you make an impact and get the right academic grade. Academic poster writing requires specialised skills.
Without having the professional background and experience, you may not be able to create a poster to the same standard as Research Prospect writers. One of the most notable traits of a great academic poster is that it clearly and coherently delivers your message
Get Poster Designing Help From Experts
As mentioned before, a poster is your chance to present the most important findings of your research with the help of an attractive design. At a post-session, you can expect tremendous competition for the participant's time, and so it is important to grab the attention of the audience and communicate your message to them in a time-effective manner. Whether you are designing a new project or sharing custom posters, you can expect to get professional poster designing help from our experts so you can get the word out and obtain valuable feedback from the audience at the poster session.
Order Now
What Should An Academic Poster Include
Try following an academic poster template before starting. An academic poster should include the following elements:
The title should be concise and clearly convey the purpose of the poster.
An introduction providing an overview of the topic and why it is important.
Clearly state the research questions or objectives that the study aims to address.
Describe the methodology used in the study, including data collection and analysis techniques.
Results: Display the main findings of the study clearly and concisely. You can also use charts, tables, and graphs to represent data visually.
Discussion: Interpret the results and explain what the findings mean in the context of the research questions or objectives.
Conclusion: Summarise the key findings and their implications.
Include a list of references used in the study.
Acknowledge any individuals or organisations that contributed to the study.
Use visuals such as images, graphs, charts, and diagrams to convey information and engage the viewer. Make sure all visuals are clear and easy to read.
Design: Use a clear and easy-to-read font, and avoid overcrowding the poster with too much text or visuals and a visually appealing colour scheme that is easy on the eyes.
How Do I Make An Academic Poster
The general steps to make a captivating academic poster include the following.
Determine the requirements: Find out the specifications for the poster, such as the size, format, and guidelines from the conference or institution where you will present it.
Plan the content of the poster, including the title, introduction, research objectives, methods, results, discussion, conclusion, and visuals.
Collect and organise the data: Gather all the necessary data and organise it logically and coherently.
Sketch a rough layout, including the text and visual elements. This will help you visualise how the poster will look and ensure that it is easy to read and understand.
Design the poster: Use graphic design software such as Adobe Illustrator or Canva to design the poster. You should choose a clear and easy-to-read font and use a colour scheme that is visually appealing and easy on the eyes.
Add visuals: Incorporate images, graphs, charts, and diagrams to represent the data and make the poster more engaging.
Print the poster: Once the design is complete, print it on high-quality paper or professionally print it.
Present the poster: At the conference or event, be prepared to explain the research and answer questions from viewers.
Who Will Write My Academic Poster
You will have an elite team of academics behind you, including professors and lecturers from highly-ranked British universities. You can get some amazing grades with their experience in writing academic posters supporting you.
Academic Poster Services Process
1. Pay and Confirm
You can order with just a click. No other writing service can beat our prices against the quality of our academic poster writing.
2. Writer Starts Working
We have a team of dedicated writers who can produce high-quality essays and academic posters.
3. Download and Relax
After confirming your order, wait for your poster to be completed, download it, and then you can show it off.
Our Academic Poster Samples
We are proud to offer you our excellent academic paper and poster writing service; everything is written by our experts. If you like, we can provide samples before you order. Remember this: Our experts will always write original work according to your instructions and requirements. These academic poster examples are just for reference.
Sample of a Strong Academic Poster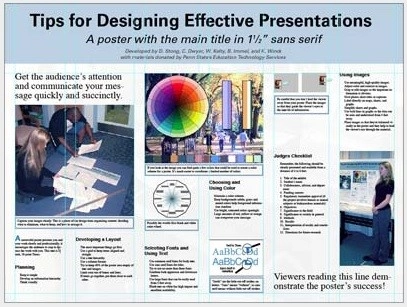 Sample of a Weak Academic Poster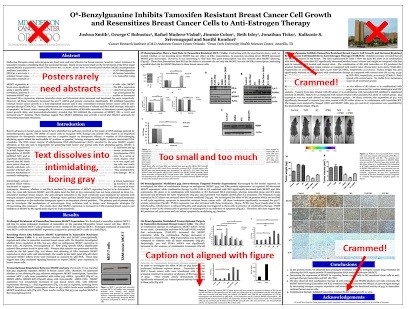 Academic Poster Writing Guidelines
Keep the title clear and concise, and use a font that is easy to read from a distance.
Use a simple and logical layout that guides the viewer through the poster.
Use bullet points, short sentences, and clear headings to convey information efficiently.
Incorporate visuals such as graphs, charts, and diagrams to make the poster more engaging.
Use colours and design elements sparingly and consistently to highlight important information and create a cohesive look.
Ensure all text and images are high-quality and easily legible from a distance.
Avoid clutter and include only essential information. Keep the poster focused on the main message.
Practice your presentation and be prepared to answer questions about your research.
Have a printed version of your poster and any handouts or supplementary materials available.
Proofread your poster carefully and make sure it accurately represents your research.
Features of Our Academic Poster Writing Service
Our writers will make sure all the punch information is readable from about 8 feet away.
The title of the proposal will be interesting, concise and to the point.
Word count of the poster will be 500 words but the assigned writer will be able to increase or reduce the word count as required.
The text will be made visible and clear to the readers by using an appropriate font style and font size.
The writer will make use of headlines, headings, labels and bullets to make important information stand out and easy to read.
They will include graphs, charts, tables, figures and illustrations to improve communication of information.
Effective use of colours and graphics.
The layout/template integrated by the writer will be clean.
All poster presentations completed by our writers will also include details of your institution, your name, degree programme specifics and acknowledgements.
I took their assistance for a computer science academic poster. They used good graphics and fonts, and the text was very well written.
They made a beautiful academic poster for my Psychology research. Everyone applauded at the presentation.
Explore Our Services
Need help writing your dissertation, essay, assignment, coursework or anything else?
Get 100% Confidential assistance from our experts. Any subject, any complexity, any deadline, we guarantee 100% satisfaction.