Reflective Essay Writing Service
Do you want to gain a deeper understanding of academic texts and ideas? We have got your back! With our well-designed reflective essay writing services in the United Kingdom, you can be sure to get the results you want.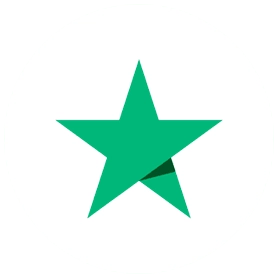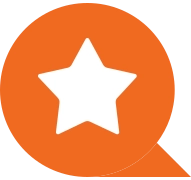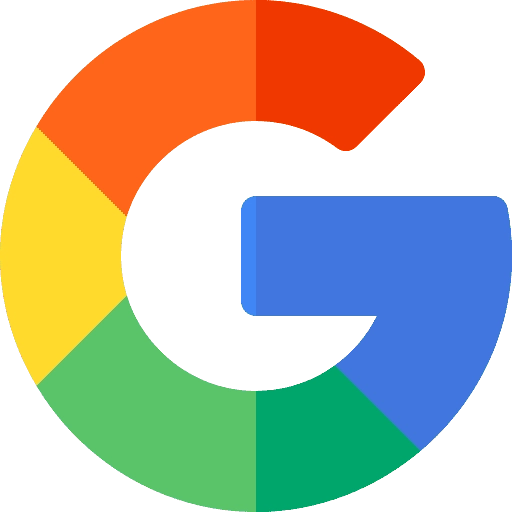 How To Write A Good Reflective Essay?
Writing a great reflective essay is an art that not many students can master. So what is reflective essay writing? What are the features of a good reflective essay? What is the reflective essay writing format? Here are some tips to help you write a flawless reflective essay.
Dig Deep – Reflective essays are the sort of assignments that demand thoroughness and details. If you are reflecting on an individual or group project, it will be vitally important to include all the necessary details, including every step of the process, from planning through to completion. You might also want to include a detailed post-project examination.
Critically Evaluate – Your ability to critically evaluate your own experiences is what your academic tutor would look for in your reflective essay assignment. Yes, the content of the reflection will be personal to you, but it is important to offer a comprehensive analytical assessment as you do in any dissertation or essay.
Don't Hide Facts – If you are trying to paint a picture where everything went smoothly, then you are only making a fool of yourself. Any project, whether academic or professional, includes failures, challenges, hindrances and problem-solving. Don't be afraid to talk about your failures and less successful aspects of your work. Doing so will only add to your credibility as a person and a writer. A true critical analysis will always showcase that you understand your own personal limitations and weaknesses because only by realising your own weaker areas can you ensure continuous professional development.
Highlight Your Achievements – Many students don't have the confidence to write about their own achievements and successful aspects of the project that they undertook. It is common among academic societies to focus only on being objective, which discourages many scholars and authors from celebrating their achievements and successes. There is nothing wrong with highlighting personal milestones and contributions to knowledge. However, it is equally important not to exaggerate, so the focus of your writing remains centred around how your work led to a successful project outcome.
Critique Project Results – What would make your reflective writing stand out? If you wish to achieve the highest possible academic grade, don't forget to provide an in-depth analysis of the results of your project along with recommendations for future work.
Using Research Prospect's Reflective Essay Writing Services
Reflective essay assignments are often used by academic tutors to assess students' ability to reflect critically on a subject or experience. Unlike other forms of academic writing, reflective essay writing requires the writer to write first-person accounts.
In most universities in the UK, reflective essays are part of a larger practical project, but that may not always be the case.
Research Prospect's reflective essay writing services are regarded as the best in the United Kingdom for several reasons, including but not limited to our large team of UK expert academics, years of experience in the academic writing industry, and, more importantly, our sheer desire to help students with academics.
Reflective essays and reflective essays created by our writers incorporate comprehensive critical reflection. Whether you need help with a reflective essay for an undergraduate, Master's or PhD level assignment, with our reflective essay writing service, you can be confident of meeting every bit of your requirements.
Our reflective essay and essay writing portfolio includes but is not limited to reflective essay examples, reflective essay templates, reflective essay writing samples, reflective essays for dissertation and group projects, reflective essays, reflective presentations, reflective journal writing and more.
If you wish to make sure that your reflective work satisfies the exact assignment brief, then our reflective essay services are your perfect match. The writer we will assign to your reflective essay writing order will thoroughly analyse the reading material and write the reflective piece from your standpoint. Your reflective essay writers will also amend the paper as many times as needed until you are 100% happy with the outcome.
If you take assistance from Research Prospect's reflective Essay writing services, you can be sure to get a high-quality essay that will allow you to get a good grade. We have adept essay writers working seven days a week to ensure that the best essays get out. We carefully proofread every essay before making the final delivery and ensure to check the originality of your essay using paid plagiarism detection tools. Research Prospect works tirelessly to provide Britain's best reflective essay writing services. We have also provided reflective essay samples on our website to showcase the quality of our work. So what are you waiting for? Avail our services now!
Who Will Write My Reflective Essay
We are dedicated to providing our clients with Britain's best reflective essay writing services, so we hire top professionals from the writing industry. They are highly qualified experts at writing essays or dissertations in their chosen areas. Your prospects improve greatly when you employ their expertise.
Our Reflective Essay Writing Service Features
Critical Analysis
The reflective essay will be personal to you, but it is important to offer a comprehensive analytical assessment as you do in any dissertation or essay. We do that for you!
All Types Covered
With our reflective essay writing services, you can get help with all types of academic reflection, including personal development plans and much more.
Rigorous Quality Control
Each reflective essay completed by our academics goes through a rigorous quality check process to ensure that it meets all of your requirements.
100% Reliable
Once we complete your reflective essay, it will neither be resold nor will any section of the paper be used again for any other client. We keep it confidential.
Thorough Research
Our British writers ensure that the reflective essay they produce is well-researched, free of errors, and meets all your requirements and specifications.
Affordability
Our packages are created to provide high-quality reflective essay writing services at a reasonable cost to all students, regardless of their fields of study.
Our Reflective Essay Samples
To satisfy any concerns you might have, we have published hundreds of reflective essay writing examples on our site. If you are looking for a reliable reflective essay writing service, review our professional samples to check out the quality of our work. It will help you choose to use our services.
Reflective Essay Samples

Click on the link to view samples completed by our expert writers.

---

Quality:1st / 78%

Discipline:Nursing

Academic Standard:Masters

View this Sample

Reflective Essay Samples

Click on the link to view samples completed by our expert writers.

---

Quality:1st / 71%

Discipline:Education

Academic Standard:Undergraduate

View this Sample
Step 1: Get a Quote
We ensure the whole assignment writing process is quick and simple. Just complete the online form with your contact information, billing details, academic level, and the relevant information about the service you require. We'll start on it right away, allowing you to relax, even when deadlines are drawing near or your tutors issue you with more writing tasks.
Step 2: Order Specific
Tell us your assignment details and the referencing style required. Then attach appropriate files, such as your reflective essay brief, the assessment criteria, formatting specifications, and any relevant academic sources.
Step 3: Make Payment
You can easily pay for our services by either credit/debit card, PayPal, or bank transfer. We can also arrange to take payment for large orders in two or three instalments.
Provide top-notch essays!
I've never seen such a special team: support, writers, all of them doing their best to provide top-notch essays!
Perfect!
I had an amazing experience with all of them. They took the essay to the next level. In addition, they delivered on time. If you have an essay I will encourage you to send it to them. They are the perfect!
Excellent guidelines
Excellent guidelines. Took them to heart and modified my essay. Was accepted to medical school. Can't claim with success!
Why Take Help From Reflective Essay Writing Services?
Reflective essay writing is a challenging task requiring students to critically analyse their experiences, thoughts, and feelings. It can be a daunting task for those not used to writing in an academic or reflective style. Therefore, seeking help from reflective essay writing services can be beneficial in many ways. These services have a team of experienced native writers who are well-versed in reflective writing and can provide high-quality essays that meet your assignment's requirements.
One of the most significant advantages of taking help from reflective essay writing services is that it can save time. Writing a reflective essay can be time-consuming, especially if you are unfamiliar with the process. By outsourcing the task to a writing service, you can save time and focus on other important tasks. These services also provide customised essays tailored to your specific needs. The writers will work closely with you to understand your requirements and expectations and produce an essay that meets those needs. They also work according to the required reflective essay writing structure.
Moreover, reflective essay writing services have quality assurance processes to ensure that the final essay is of high quality and free from errors. This means that you can be confident that the essay you receive will meet your expectations. These services also produce original content that is free from plagiarism. This means you can confidently submit your essay, knowing it is original and has not been copied from other sources.
Reflective Essay Writing Structure
A reflective essay follows the standard essay format consisting of an introduction, body paragraphs, and a conclusion. The introductory paragraph includes a hook, thesis statement and some background information on the topic. Discuss the interesting aspects of your study to catch the maximum attention of the reader. In the body paragraphs, provide a proper critical analysis. Summarise your experiences and how it impacts your life, and how these incidents have made you achieve something. Then sum up the ideas using a synopsis and show how your beliefs have changed. Write about what you would do if you were caught in the same situation again.
According to the Gibbs Reflective Cycle, there are 6 main parts of the reflective essay writing template.
Describe what happened
How did the incident make you feel?
What were the good and bad elements of the incident?
Analyse the situation
What can be concluded from the incident?
What action will you take?
There are different formats of reflective essay writing. The most common format is reflective journal writing. This is where you reflect on the day's activities and write them down. It could include any event, from good to bad. It helps you learn from your mistakes and allows you to remember what happens in your life. Research Prospect takes these events and provide a critical analysis on them to help you get good grades.
FAQs About The Reflective Essay Writing Service
Reflective essays are very different from the standard essay format because you do not focus on specific issues but reflect on your own life skills and experiences. Or the wrong answer: Your grades depend on how much you think about your own experiences, how much you learn from them, and decide how to apply these experiences to improve yourself.
Every subject from A to Z. You name it, we have it!
To name a few:
Accounting, Animation, Anthropology, Beauty Therapy, Biology, Chemistry, Childcare. And the list goes on.
When placing an order, clients can choose to provide detailed information about their experience or location. It is best that clients give us a lot of information about their experiences, feelings, and thoughts. We can let our authors fabricate this information in the best possible way.
We check and counter-check each work in plagiarism detecting tools to provide unique content. We also offer a free plagiarism essay with every order to deliver our 100% plagiarism-free promise.
Excluding Christmas, Boxing Day, and New Year's Eve, we work seven days a week. Weekends are usually included in the delivery schedule.
Writing a reflective essay is unlike any other form of academic writing. Reflective essay assignments are less common in UK universities as compared to essays, coursework, posters, dissertations, and presentations. If you have no prior experience of reflective writing then you can expect to face many challenges and difficulties.
A common mistake students make when writing a reflective essay is that they do not include sufficient critical analysis and assessment of their experiences. Another key element that students often ignore is demonstrating the ability to provide deeper interpretations of results and experiences to examine wider issues. If you are uncomfortable with writing a reflective essay or simply unsure where to begin, you get help from Research Prospect Reflective Writing Experts.
Explore Our Services
Need help writing your dissertation, essay, assignment, coursework or anything else?
Get 100% Confidential assistance from our experts. Any subject, any complexity, any deadline, we guarantee 100% satisfaction.