Britain's Best Presentation Writing Service
Stand out at conferences and meetings with professionally designed slides of your presentation. We have a team of dedicated presentation writers from the UK whose expertise can provide you with 100% unique and modified content, saving you time, effort, and money.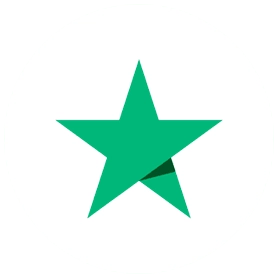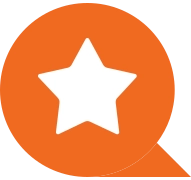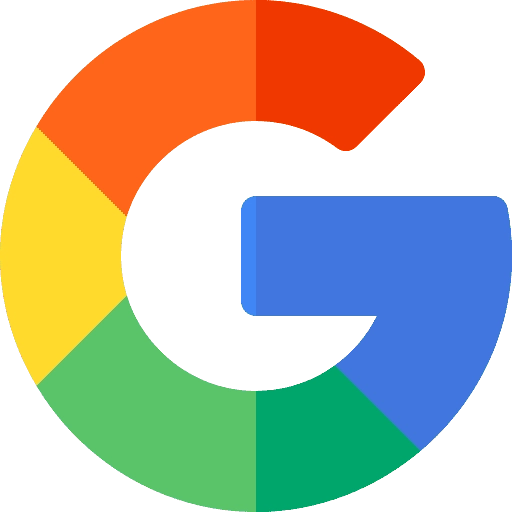 When You Might Need Presentation Writing Service
Academic PowerPoint presentations are an excellent tool to showcase the most critical and significant points of any study by utilising the full potential of the PowerPoint software. Unsurprisingly, PowerPoint presentations have become one of the most common forms of assignments in universities worldwide.
PowerPoint presentations are not as lengthy and research-intensive as essays and dissertations but require students to understand how the PowerPoint software works. If you have not used Microsoft PowerPoint software before, you will likely struggle to create an impressive presentation.
If you find yourself stuck with your presentation assignment, having a service that provides custom PPT presentations will enable you to grab the attention of the audience and your tutor or supervisor.
Using Research Prospect PowerPoint Presentation Service
Recent times have seen academic institutions shifting from traditional educational assessment methods to highly advanced assessment software for higher education, allowing educators to interact with students and check student performance. If you have been asked to produce a PowerPoint presentation as a standalone assignment or as part of a larger academic project such as a dissertation but don't have the expertise in PowerPoint software, this is where Research Prospect PowerPoint presentation writing service comes into the picture.
Whether you need help with PowerPoint presentations for your high school, college or university assignment, with our professional PPT presentation writing service, you can be confident of having every bit of your requirements satisfied to the last level.
Our Presentation Writing Experts
Presentation-making is the art of delivering your core idea and plan of execution of a project, in a limited amount of time. So, we have highly qualified writers from the top universities in the United Kingdom and analysts to examine the nature of the project and consider your presentation requirements. Our presentation writers then create the content and our presentation specialists get to work putting it together to make an outstanding presentation.
Our Presentation Writing Service Features
Plagiarism Free
We make sure to stick to key facts and figures on the screen, and all presentations undergo plagiarism checks before customers get them.
Presentation Writers
We only hire professional presentation writers from top British universities with ample experience in your discipline to maintain quality of work.
Appropriate Font
When typography is on point, words become images. Our writers know how to stand apart from the rest by using suitable and readable fonts.
Striking Graphics
We carefully select the most effective colours and graphics for your presentation. The layout/template integrated by the writer is clean and clutter-free.
On-Time Delivery
On-time delivery is our utmost priority. You can monitor the advancement meanwhile, too, by continually speaking with the presentation writer.
Excellent Customer Service
Whether you want a rewrite or need suggestions from the writer, our customer service is active 24/7 to help you with all your queries.
Our Presentation Writing Service Examples
Research Prospect believes in delivering PowerPoint presentation services that are up to your expectations. If this is your first visit to our site and you are unsure about ordering, we recommend taking a look at some of the hundreds of samples our expert presentation writers have showcased to prove their writing skills.
PPT Presentation Samples

Click on the link to view samples completed by our expert writers.

---

Quality:1st / 74%

Discipline:Health/p>

Academic Standard:Undergraduate

View this Sample

PPT Presentation Samples

Click on the link to view samples completed by our expert writers.

---

Quality:1st / 70%

Discipline:Apprenticeships

Academic Standard:Undergraduate

View this Sample
How To Order Our Presentation Writing Services?
Pay and Confirm
Is the office schedule too tight for you to create a presentation? Let us handle it – give us the details, keep working, and wait for a ready-to-deliver presentation.
Writer Starts Working
Research Prospect's team of professionals with years of experience making top-notch presentations will start working on your presentation.
Download and Relax
We will let you know when your presentation is ready. All you need to do is download and present it with confidence and style.
Finish my presentation
I had to write my assignment due and had to finish my presentation as well. At this point of mismanagement, Research Prospect has helped me twice until now. I depend on them only.
Researchprospect.com is an excellent paper for mine!
Researchprospect.com is an excellent paper for mine, Researchprospect.com writers to make a presentation about insects for me, using the information given by me. I was surprised how greatly it was made. I am sure that professionals worked on it, no scam. Thank You.
A fantastic presentation
As a result of cooperation with this service, I got a high score. The team did a great work, fulfilling all requests efficiently and quickly.
UK's Best Presentation Writing Services
We have been providing exceptional presentation writing services to students in the United Kingdom and all over the world for over a decade now and have always received positive feedback from our clients. The quality of our work is unmatched and can be depicted through the presentation writing service examples available on our website.
Trusted By Students Worldwide
Research Prospect is a UK-registered firm, meaning all our clients are protected by UK consumer law. We have offered unmatched customer services and unparalleled academic writing assistance services since our inception to become Britain's most trusted provider of PowerPoint presentation help services.
FAQs About Our Presentation Writing Services
We offer a wide range of choices regarding cutoff times, and we do comprehend that our customers frequently need the work very quickly. Thus, we are offering a very short cutoff time – just a few hours. All in all, when you put in the request, we will finish your PowerPoint show in a couple of hours.
Of course, it will have that and a lot more. While putting in the request, you can give nitty gritty data about the presentation. On the off chance that you have any exceptional prerequisites, don't spare a moment to bring them up. We will ensure that your presentation contains every one of the subtleties you mentioned, pictures notwithstanding.
Yes. We provide you with speech notes if you are unsure about the information you must convey to the participants as you address their questions.
For the most part, the cost of the PowerPoint show administration depends on the cutoff time you pick. We offer numerous choices with regards to cutoff times, and the briefest one is only three hours. The briefest cutoff time is additionally the most costly one. On the off chance that you don't need to bother with the show desperately, the cost will be significantly more reasonable.
PowerPoint Presentations may appear simple on their face, but they are very time-consuming to prepare. If you are working on several assignments simultaneously, it becomes even more difficult to give due attention to your PowerPoint Presentation assignment. Moreover, if you lack knowledge of the subject, producing a visually appealing presentation becomes even more challenging.
Suppose you are running short of ideas on how to structure your presentation correctly. In that case, the information you need to place on each PowerPoint presentation slide, the background that would be most appealing to your audience, and how to ensure coherence in the overall organization of the presentation then there is every reason to seek help with PowerPoint presentation assignment from a reputed presentation doing service.
Why Take Help From The Best Presentation Writing Services UK
Taking help from online presentation writing services does not make you any less intelligent. There are several reasons why someone might need to take assistance from online services.
Lack of time: Creating a good presentation takes time, and some people may not have the luxury of spending hours or even days working on a presentation. In such cases, hiring a presentation writing service to take care of the task might be more practical.
Lack of expertise: Creating an effective presentation requires a certain level of expertise in design, content creation, and public speaking. Not everyone has these skills, so hiring a presentation writing service can help ensure the final product is professional and effective.
Need for a polished presentation: If the presentation is for an important event, such as a business meeting or a conference, it must look and sounds polished. A presentation writing service can help create a visually appealing and engaging presentation that effectively communicates the message.
Language barriers: Creating a clear and effective presentation can be challenging for people who speak English as a second language. In such cases, a presentation writing service that specialises in creating presentations for non-native speakers can be a valuable resource.
The pressure of deadlines: Sometimes, presentations must be done quickly and efficiently to meet tight deadlines. A presentation writing service can create a high-quality presentation within a short time frame, helping to alleviate the stress of meeting the deadline.
What Is The Ideal Structure Of A Presentation
A well-structured presentation should have a clear and logical flow, with each slide or section building on the previous one. Here is a general outline of a presentation structure:
Introduction: The presentation should start with an introduction that captures the audience's attention and provides an overview of the presented topic. This is an opportunity to establish credibility and build rapport with the audience.
Main content: The main content of the presentation should be organised into sections or slides that cover the key points or topics clearly and concisely. Each section or slide should build on the previous one and be supported by relevant data, statistics, or examples.
Visual aids such as images, graphics, and videos can be used to support and reinforce the key points being presented. They should be used when they enhance the message.
Conclusion: The presentation should end with a conclusion summarising the key points and reinforcing the main message. This is an opportunity to leave a lasting impression on the audience and to inspire them to take action or think differently about the topic.
Q&A session: Depending on the nature of the presentation and the audience, a Q&A session may be appropriate to address any questions or concerns that the audience may have.
Call to action: A call to action may be appropriate at the end of the presentation to encourage the audience to take a particular action, such as signing up for a blog, visiting a website, or making a purchase.
Different Tools To Prepare An Engaging Presentation
Microsoft PowerPoint: Microsoft PowerPoint is the most widely used presentation software. It provides a wide range of features, including pre-designed templates, animations, and slide transitions, making it easy to create a professional-looking presentation.
Google Slides: Google Slides is a cloud-based presentation software that is free to use. It has features similar to Microsoft PowerPoint, including pre-designed templates and animations, and can be easily shared with others.
Prezi: Prezi is a presentation software that allows users to create more dynamic and visually engaging presentations. It uses a zooming interface to navigate between slides and has many design options.
Canva: Canva is a graphic design software that can create various visual content, including presentations. It has a wide range of pre-designed templates and graphics that can be easily customised.
Keynote: Keynote is Apple's presentation software, similar to Microsoft PowerPoint. It has a wide range of features and can easily create professional-looking presentations.
Haiku Deck: Haiku Deck is a presentation software that creates visually stunning presentations. It has a range of pre-designed templates and graphics and is easy to use.
What Makes A Good PowerPoint Presentation
A good PowerPoint presentation effectively communicates its key messages to the audience in a clear, concise, and engaging manner. The presentation's content should be well-organised, with a logical flow that guides the audience through the presented information. High-quality visuals such as images, graphics, and videos can be used to reinforce the key messages. However, using them sparingly and only when they add value to the presentation is important.
A consistent design, including a colour scheme, font style, and layout, should be used throughout the presentation to create a professional and polished look. Animations and transitions can add interest and movement to the presentation, but they should be used slenderly and only when they enhance the message. Lastly, a good presenter should deliver the presentation engagingly and confidently, using appropriate body language and vocal tone to capture and maintain the audience's attention.
Are you feeling overwhelmed with the requirements of a good presentation? Take help from Research Prospect's Powerpoint presentation writing services and elevate your visuals now!
Explore Our Services
Need help writing your dissertation, essay, assignment, coursework or anything else?
Get 100% Confidential assistance from our experts. Any subject, any complexity, any deadline, we guarantee 100% satisfaction.