Child Health Nursing Dissertation Topics
Published by Owen Ingram at January 3rd, 2023 , Revised On August 16, 2023
Keeping your child healthy and growing starts at birth. Nurses who specialise in child health can help and educate parents about safety, hygiene, and nutrition requirements for children to prevent common childhood illnesses. In this article, we will cover everything from the average salary to the steps to becoming a registered child health nurse.
The field of child health nursing focuses on the care of children from infancy through adolescence. Child health nurses are registered nurses with a midwifery degree and additional training in child health.
Hospitals, clinics, and private practices employ child health nurses worldwide.
Children's health nurses are divided into two types – those who work in schools and those who work in clinics.
School-based nurses usually perform routine assessments, administer medication when necessary, identify signs of illness among students and refer them to school personnel for additional assessment. Such nurses use the same skills and techniques home-based nurses require in caring for hospitalised children.
Hospital-based nurses may supervise children during routine examinations, observe outpatients' hospitalisations, make rounds with new admissions, and teach patients about self-care.
As a child health nurse, you play a vital role in the lives of young children by providing care and support during some of the most vulnerable times in a child's life. You also work to prevent illness and promote wellness among children.
In addition to clinical care, you may also have administrative duties such as creating nutritional and diet plans for children with solid research.
Important Note: Along with free dissertation topics and dissertation outline services, Research Prospect also provide top-notch dissertation writing services at the best price to ease the excessive study load.
Child Health Nursing Dissertation Topics
Research Aim: Specialization in the field of neonatology and its correlation with paediatric s to provide basic medical care to newborn infants.
Research Aim: Understand the role of a general paediatrician  and the focus on child care and individual growth.
Research Aim: Covering all about the nursing care of a neonate with deep insights into different types of neonatal and childhood illnesses.
Research Aim: The importance of nursing management for a child's health to study common childhood illnesses.
Research Aim: Learning the fundamental prerequisite required to improve the quality of life of a pediatric patient during the early days of growth.
Research Aim: Creating the seriousness of the issue of obesity in infants and all the influencing factors that revolve around it.
Research Aim: Insights into the issue of antibiotic resistance prevention of common chronic illnesses.
Research Aim: Learning the common skin issues and their long-term consequences in infants during to genetic or external factors.
Research Aim: The role of pediatric ophthalmologists is to treat different serious eye problems in children up to age 5.
Research Aim: Study the increasing need for the genomic medicine discipline that involves clinical care for patients all across the USA.
Research Aim: Understanding the severity of moderate to severe asthma and its associated persistent effects
Research Aim: Understanding the hospital setting of pediatric hospital medicine with relevance to clinicians working there to provide high-quality pedantic care to children.
Research Aim: The significant effect of rare diseases on children leads to other serious pediatric emergencies which can be a threat to the lives of infants.
Research Aim: Specialization in child and adolescent psychiatry with a sound understanding of the diagnosis and treatment of common childhood issues during their early growth.
Research Aim: Different serious and mild mental health conditions are faced by children including their treatment at different levels.
Research Aim: Immunization from serious illnesses like COVID, polio, and other contagious diseases that can be a threat to the health of infants
I/O Example
Child health nurses can choose from a variety of career paths. Others work in schools or hospitals. The majority of child nurses specialise in caring for newborns, while others study chronic diseases and childcare. It is a rewarding and challenging career to work as a child health nurse, no matter what path you choose. Child health nurses must be licensed RNs with a bachelor's degree in nursing.
Children with special medical needs may require paediatric s or neonatal intensive care nurses. In particular, Neonatal child health nurses work primarily with newborn babies at risk for certain complications due to birth complications or other conditions.
The average salary for a child health nurse in the USA is $88,724 per year
Children, adolescents, and infants are the focus of child health nursing. For those interested in working in the healthcare industry, child health nurses represent a great career choice. Child health nursing offers the following benefits:
You can make a difference in the lives of children.
Child health nurses are in high demand.
You can work in a variety of settings.
You can specialise in a particular area of interest.
Child health nursing offers good job security.
You can have a flexible schedule.
You can make a good salary.
Related Resource: Nursing dissertation Topics, Adult Nursing Topics, Critical Care Nursing Dissertation Topics, Mental Health Nursing Dissertation Topics
Dissertation Writers
Orders completed by our expert writers are
Formally drafted in an academic style
Free Amendments and 100% Plagiarism Free – or your money back!
100% Confidential and Timely Delivery!
Free anti-plagiarism report
Appreciated by thousands of clients. Check client reviews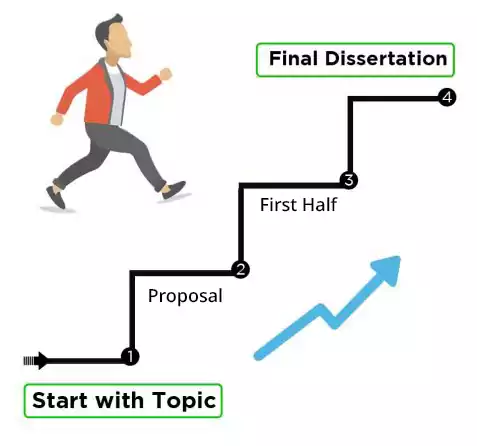 Conclusion 
Those passionate about helping others and who want to help children will find child health nursing an excellent career choice. Choose a specialisation that suits your interests and goals if you are interested in a career in child health nursing.
Frequently Asked Questions
To find child health nursing dissertation topics:
Research child health issues.
Explore recent studies and guidelines.
Identify gaps or challenges.
Consider pediatric nursing practices.
Address cultural and ethical aspects.
Select a topic aligning with your passion and career goals.