Youth Crime Dissertation Topics – A Bunch of Topics Based on Recent Reports
Published by Owen Ingram at December 29th, 2022 , Revised On August 15, 2023
Writing about youth crime can be educational and eye-opening. This area of study will make you consider ideas you hadn't considered before or perhaps it did, which is why you decided to write a dissertation on a youth crime research topic. So now that you know where you're going, all you need is a good youth crime thesis or dissertation idea to get started.
Make a decision based on what motivates you. If you are passionate about your topic, you want your audience to be equally interested. Your readers should pick up on your understanding of and enthusiasm for the project. If you want them to read more or investigate this topic independently, you must pique their interest.
Hire an Expert Writer
Orders completed by our expert writers are
Formally drafted in an academic style
Free Amendments and 100% Plagiarism Free – or your money back!
100% Confidential and Timely Delivery!
Free anti-plagiarism report
Appreciated by thousands of clients. Check client reviews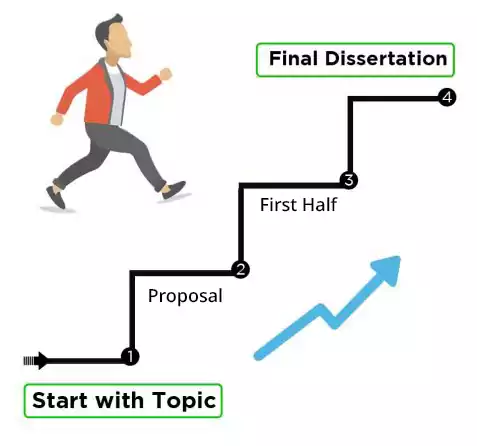 Youth Crime Dissertation Topics
Use Them And Let Them Inspire Your Dissertation
How do the media affect youth crime? Do specific films, video games, or song lyrics glorify violence?

Should young offenders face adult courts? Do people become irredeemable if they commit crimes before reaching adulthood?

Do juvenile correctional facilities help young offenders get better or train them to be more seasoned criminals?

Is the only way to rehabilitate young criminals by sending them to an institution for corrections or possibly prison, or is there another alternative?

What impact does the family environment have on young offenders? Does the history of youth misdeeds in the family matter?

Are foster kids more inclined to misbehave? Do they suffer from a drawback?

Are offspring of teen moms more or less likely to grow up to commit crimes? Do kids who don't have father figures have a higher risk of misbehaviour?

What proportion of young criminals are successfully treated? Do people with criminal records automatically disqualify themselves from specific professions? Does imposing a sentence make a bad situation worse?

Are kids committing crimes out of obligation or a desire for attention?

Do people or society develop prejudices against young offenders? What impact does that have on the kids?

What signs help you spot the beginning of criminal behaviour? How can we stop children from becoming criminals?

Is there a difference in sentencing between male youth criminals and female youth criminals?

Do drug usage and underage drinking play a part in why young people commit crimes?

How can sexual offences against youth crime be reduced?

Is the primary motivation for significant crimes committed by youth often money?

Does the use of drugs cause youth to commit crimes because it makes them more aggressive?

What is the black window killing epidemic among young offenders?

Do young offenders behave better when they move to a new country?

How do youth offenders alter as they pass a particular immaturity threshold?

Should there be substantial control over what young people do when socialising in public spaces?
Writing a youth crime dissertation is not an easy task. You need a stellar topic and impeccable research skills to accomplish a good grade. We have mentioned a plethora of unique and interesting dissertation topics on youth crime. Pick a topic from our list or get inspired by them to make your own topic. Now that you have your topic start your research and ace your dissertation.
Or read about dissertation writing services to see how our experts can help you achieve your desired goals.
Frequently Asked Questions
To find youth crime dissertation topics:
Study crime statistics and trends.
Research social and economic factors.
Examine legal and policy issues.
Analyze prevention programs.
Explore media's portrayal.
Select a focused and relevant angle for in-depth study.