Radiology Dissertation topics – Based on Latest Study and Research
Published by Ellie Cross at December 29th, 2022 , Revised On August 16, 2023
A dissertation is an essential part of the radiology curriculum for an MD, DNB, or DMRD degree programme. Dissertations in radiology can be very tricky and challenging due to the complexity of the subject.
Students must conduct thorough research to develop a first-class dissertation that makes a valuable contribution to the file of radiology. The first step is to choose a well-defined and clear research topic for the dissertation.
We have provided some interesting and focused ideas to help you get started. Choose one that motivates so you don't lose your interest in the research work half way through the process. 
List of Radiology Dissertation Topics
The use of computed tomography and positron emission tomography in the diagnosis of thyroid cancer

MRI diffusion tensor imaging is used to evaluate the traumatic spinal injury

Analyzing digital colour and subtraction in comparison patients with occlusive arterial disorders and doppler

Functional magnetic resonance imaging is essential for ensuring the security of brain tumour surgery

Doppler uterine artery preeclampsia prediction

Utilizing greyscale and doppler ultrasonography to assess newborn cholestasis

MRI's reliability in detecting congenital anorectal anomalies

Multivessel research on intrauterine growth restriction (arterial, venous) doppler speed

Perfusion computed tomography is used to evaluate cerebral blood flow, blood volume, and vascular permeability for brain neoplasms

In post-radiotherapy treated gliomas, compare perfusion magnetic resonance imaging with magnetic resonance spectroscopy to identify recurrence

Using multidetector computed tomography, pediatric retroperitoneal masses are evaluated. Tomography

Female factor infertility: the role of three-dimensional multidetector CT hysterosalpingography

Combining triphasic computed tomography with son elastography allows for assessing localized liver lesions

Analyzing the effects of magnetic resonance imaging and transperineally ultrasonography on female urinary stress incontinence

Using dynamic contrast-enhanced and diffusion-weighted magnetic resonance imaging, evaluate endometrial lesions

For the early diagnosis of breast lesions, digital breast tomosynthesis and contrast-enhanced digital mammography are also available

Using magnetic resonance imaging and colour doppler flow, assess portal hypertension

Magnesium resonance imaging enables the assessment of musculoskeletal issues

Diffusion magnetic resonance imaging is a crucial diagnostic technique for neoplastic or inflammatory brain lesions

Children with chest ailments that are HIV-infected and have a radiological spectrum high-resolution ultrasound for childhood neck lumps

Ultrasonography is useful when determining the causes of pelvic discomfort in the first trimester

Magnetic resonance imaging is used to evaluate diseases of the aorta or its branches. Angiography's function

Children's pulmonary nodules can be distinguished between benign and malignant using high-resolution ct

Research on multidetector computed urography for treating diseases of the urinary tract

The evaluation of the ulnar nerve in leprosy patients involves significantly high-resolution sonography

Utilizing computed tomography and magnetic resonance imaging, radiologists evaluate musculoskeletal tumours that are malignant and locally aggressive before surgery

The function of MRI and ultrasonography in acute pelvic inflammatory disorders

Ultrasonography is more efficient than computed tomographic arthrography for evaluating shoulder discomfort

For patients with blunt abdominal trauma, multidetector computed tomography is a crucial tool

Compound imaging and expanded field-of-view sonography in the evaluation of breast lesions

Focused pancreatic lesions are assessed using multidetector CT and perfusion ct

Ct virtual laryngoscopy is used to evaluate laryngeal masses

In the liver masses, triple phase multidetector computed tomography

The effect of increasing the volume of brain tumours on patient survival

Colonic lesions can be diagnosed using perfusion computed tomography

A role for proton MRI spectroscopy in the diagnosis and management of temporal lobe epilepsy

Functions of multidetector CT and doppler ultrasonography in assessing peripheral arterial disease

There is a function for multidetector computed tomography in paranasal sinus illness

In neonates with an anorectal malformation, transperineal ultrasound

Using multidetector CT, comprehensive imaging of an acute ischemic stroke is performed

The diagnosis of intrauterine neurological congenital disorders requires the use of fetal MRI

Children with chest masses may benefit from multidetector computed angiography

Multimodal imaging for the evaluation of palpable and non-palpable breast lesions

As measured by sonography and relation to fetal outcome, fetal nasal bone length at 11–28 gestational days

Relationship between bone mineral density, diffusion-weighted MRI imaging, and vertebral marrow fat in postmenopausal women

A comparison of the traditional catheter and CT coronary imaging angiogram of the heart

Evaluation of the descending colon's length and diameter using ultrasound in normal and intrauterine-restricted fetuses

Investigation of the hepatic vein waveform in liver cirrhosis prospectively. A connection to child pugh's categorization

Functional assessment of coronary artery bypass graft patency in symptomatic patients using CT angiography

MRI and MRI arthrography evaluation of the labour-ligamentous complex lesion in the shoulder

The evaluation of soft tissue vascular abnormalities involves imaging

Colour doppler ultrasound and high-resolution ultrasound for scrotal lesions

Comparison of low-dose computed tomography and ultrasonography with colour doppler for diagnosing salivary gland disorders

The use of multidetector CT to diagnose lesions of the salivary glands

Low dose CT venogram and sonography comparison for evaluating varicose veins: a pilot study

Comparison of dynamic contrast-enhanced MRI and triple phase CT in patients with liver cirrhosis

Carotid intima-media thickness and coronary artery disease are examined in individuals with coronary angiography for suspected CAD

Unenhanced computed tomography assessment of hepatic fat levels in fatty liver disease

Bone mineral density in postmenopausal women and vertebral marrow fat on spectroscopic and diffusion-weighted MRI images are correlated

Evaluation of CT coronary angiography against traditional catheter coronary angiography in comparison

"High-frequency ultrasonography and colour doppler evaluation of the median nerve in carpal tunnel syndrome in contrast to nerve conduction tests"

Role of MR urethrography in the surgical therapy of obliterative urethral stricture compared to conventional urethrography

"High resolution computed tomography evaluation of the temporal bone in cholesteatoma patients."

"Ultrasonographic assessment of sore shoulders and linkage of clinical examination and rotator cuff diseases"

"A Study to Evaluate the Performance of Magnetization Transfer Ratio in Distinguishing Neurocysticercosis from Tuberculoma"
Hire an Expert Writer
Orders completed by our expert writers are
Formally drafted in an academic style
Free Amendments and 100% Plagiarism Free – or your money back!
100% Confidential and Timely Delivery!
Free anti-plagiarism report
Appreciated by thousands of clients. Check client reviews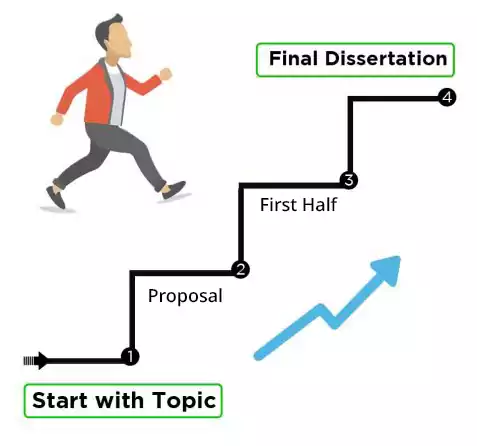 Final Words
You can use or get inspired by our selection of the best radiology diss. You can also check our list of critical care nursing dissertation topics and biology dissertation topics because these areas also relate to the discipline of medical sciences.
Choosing an impactful radiology dissertation topic is a daunting task. There is a lot of patience, time and effort that goes into the whole process. However, we have tried to simplify it for you by providing a list of amazing and unique radiology dissertation topics for you. We hope you find this blog helpful.
Also learn about our dissertation services here.
Frequently Asked Questions
For radiology dissertation topics:
Research recent advancements.
Identify unexplored areas.
Consult experts and journals.
Focus on patient care or tech.
Consider ethical or practical issues.
Select a topic resonating with your passion and career objectives.