MBA Assignment Writing Service
If you need any help with writing MBA assignments, we invite you to use our MBA Assignment Writing Service. We have been making such papers for quite a long time, and our accomplished writers and editors will work hard on your work!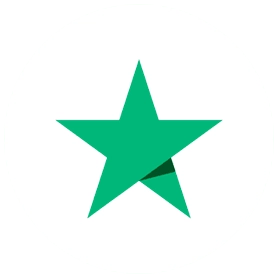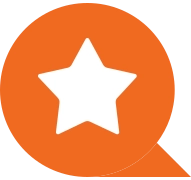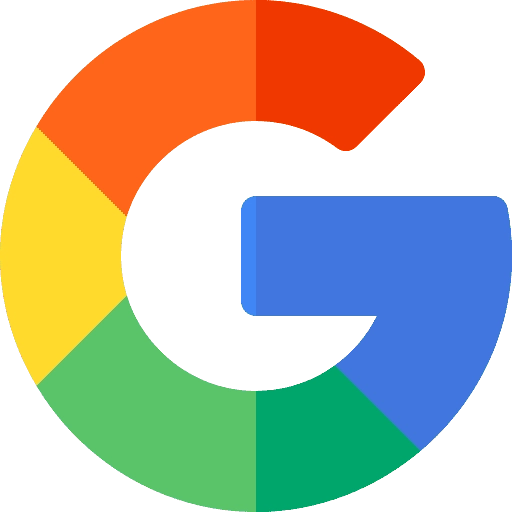 When Do You Need To Hire Expert MBA Assignment Writing Services?
Are you a busy MBA student grappling with coursework, part-time jobs, and personal life? Have you found yourself staring at a blank screen, uncertain about how to begin your MBA assignment? Stress no more, as our professional MBA Assignment Writing Service is here to alleviate your academic pressures.
Writing an MBA assignment can be an intimidating task. It demands extensive research, critical analysis, and impeccable writing skills. Given these requirements, it's no surprise that numerous students turn to expert MBA assignment writing services for their success. But when should you consider hiring professional help?
Firstly, if you're in need of extra time or expertise to create a high-quality assignment, our MBA assignment writing services are ideal. Our experienced writers possess an in-depth understanding of your subject matter, which helps you articulate your ideas effectively.
Secondly, our specialised MBA assignment writing services in the UK offer targeted assistance for specific aspects of your assignment. Whether it's the literature review, data analysis, or formatting, our experts are here to guide you. They can navigate you through the complex paths of research methodology, provide valuable insights, and ensure your assignment aligns with the highest academic standards.
Lastly, if you aspire for a refined, well-structured assignment that sets you apart, our MBA assignments writing service can be your secret weapon. Our experts know how to organise your work, present arguments persuasively, and produce cohesive and engaging academic writing.
Don't let the weight of MBA studies overwhelm you. Opt for our MBA Assignment Writing Service UK to lighten your load and secure the academic success you rightfully deserve.
Consider the Following Reasons to Choose Our MBA Assignment Writing!
Experience the pinnacle of academic achievement with Research Prospect's exceptional MBA Assignment Writing Service. Recognising the profound influence of an expertly crafted MBA assignment on your future career trajectory, we've assembled a highly skilled team to provide customised MBA assignment writing services that cater to your unique academic needs.
Expert MBA Assignment Writers: Our team comprises dedicated professionals specialising in various MBA fields. Each member brings a wealth of experience and knowledge to their work, providing unparalleled MBA assignment writing services in UK and beyond. We guarantee high-quality assignments that meet and exceed typical academic benchmarks, setting you apart in your academic endeavours.
Comprehensive Support: Our commitment to your success extends beyond merely writing your assignments. Our comprehensive MBA assignment writing services offer all-inclusive support throughout your assignment process. From initial consultation and MBA assignment writing service to a fully-fledged online MBA assignment service, we ensure you are supported at every step of your assignment journey.
Customised Approach: At Research Prospect, we celebrate individuality. Every assignment produced by our MBA assignments writing service is bespoke, designed to reflect your unique academic goals. We help refine your research objectives, construct a solid structure for your assignment, and develop compelling, persuasive arguments that succinctly communicate your ideas.
Quality, Punctuality, and Affordability: Our unwavering commitment to quality and our understanding of time constraints shapes our ethos. We deliver meticulously crafted, well-researched assignments on time, every time. Yet, we never let our high standards overshadow our commitment to affordability, making our MBA assignment writing services an excellent choice for students seeking quality without breaking the bank.
Customer Satisfaction: We gauge our success by your satisfaction. We strive to exceed your expectations, offering an MBA Assignment Writing Service that puts your academic accomplishments at the forefront. Choose Research Prospect for your MBA assignments, and let our team of experts guide you towards academic success in your MBA program.
Our MBA Assignment Service Features
Effective Business Models
Our MBA assignments are powered to clarify our problems, how they can be solved, and the growth opportunity within a given market.
All Topics Covered
Whether you need help understanding concepts of Successful Integration of Different Business Functions or want to finish that Analyzing Business Economics assignment, we have got your back.
MBA Experts
We have some of the industry geniuses at Research Prospect, who are ready to walk the extra mile and use the best models and approaches for your MBA assignment.
Excellent Quality Analysis
Our specialists begin dissecting the subjects you give and the leading edge it generally with all the important ideas, realities, most recent models, and put all the information in an efficient order.
Customized Approach
We help in finishing the tasks precisely according to the directions given. We are prepared to modify as and when required or work with rules given by your MBA professor.
Rigorous Quality Control
Each MBA assignment completed by our academics goes through a rigorous quality check process to ensure that it meets every bit of your requirements and instructions.
Our MBA Assignment Samples
Why not take a look at our free essay samples before placing an order so you know exactly the quality you will be getting when you engage Research Prospect for help with your MBA assignment.
Expert Writers For MBA Assignment Writing
At Research Prospect, our MBA assignment writers are the cornerstone of your academic excellence. Our team is composed of seasoned experts with profound knowledge across various business disciplines. We specialize in creating impeccable MBA assignments that reflect cutting-edge research, industry insights, and strategic thinking. Trust us to transform your MBA journey into a seamless, academically sound experience. With Research Prospect, your success in business education is our unwavering commitment.
How to Order your MBA Assignment?
Submit Order Form
Place your dissertation order using our simple order form. Provide personal and academic details at the first step, order specifics at the second, and make payment at the final step to confirm your order.
Writer Start Working
Our customer services team assigns the perfect writer to your order immediately once we receive your order. You will be able to converse with them over emails and the client portal.
Download & Relax
The completed paper will be delivered in parts or full as per your requirements directly to your email address. Or you can choose to download it from the client portal. It's that simple really.
I was in a hurry to complete some academic papers for my Master of Business Administration degree. The writer finished my MBA assignment on time and did an amazing job. This is the best professional writing service you can count on.
Achieving excellent grades in my MBA assignment was of utmost importance to me, which is why I sought the expert opinion of a professional. Your keen eye for detail has helped me catch those tiny errors that I would have otherwise missed. Thank you immensely for proofreading my work.
I needed help finishing a few MBA assignments, which are essential components of the MBA degree programme. Research Prospect proved to be a reliable source for my assignment needs. The assigned writer demonstrated exceptional resource management skills and provided invaluable assistance throughout the project's completion. Thank you for your help.
FAQs About The MBA Assignment Writing Service
Our first choice for an MBA assignment is a qualified writer who can complete the work by the deadline. We will only assign the work if we are completely sure the selected writer can complete it to the required quality standard in time. If we were unable to find a writer after payment is made, we would refund. However, such a situation is very unlikely.
Students will face some serious academic challenges in their academic careers. We want them equipped to face these future hurdles. In the same way that having a professional sports coach is not cheating, our services are not there to enable people to cheat on their assignments and coursework. Clients are involved in the writing process, and you choose the title yourself. Our Fair Use Policy makes sure you are not cheating.
By agreeing to our terms and conditions when you place an order, you submit that if you claim the work to be your own, you would be in breach of the agreement. Any work that you submit should be referenced correctly.
Our service stands out due to the expertise of our writers, who are MBA graduates themselves. They understand the academic expectations and leverage their industry experience to craft assignments with practical insights, ensuring top-quality, plagiarism-free content.
Research Prospect implements rigorous quality checks. Every assignment goes through a two-step process – writer review and editorial evaluation. This ensures that your MBA assignment is not only informative and well-structured but also devoid of grammatical errors and plagiarism.
Yes, our writers specialise in working under tight deadlines without compromising the quality. Their proficiency, combined with our efficient project management, ensures that your urgent MBA assignment needs are met effectively and punctually.
Absolutely! We prioritise originality. Each assignment is written from scratch, ensuring uniqueness. Moreover, we employ advanced plagiarism-detection tools to validate the originality before delivery. Thus, you can trust Research Prospect for plagiarism-free MBA assignments.
Explore Our Services
All Types and Subjects Covered
We have specialists in every academic subject who can handle all types of assignment.