Contract Law Dissertation Topics
Published by Grace Graffin at January 2nd, 2023 , Revised On January 2, 2023
The law of contracts is critical for businesses and individuals because it governs the facts of the real world to an agreement between two or more parties. In the business environment, employees and companies exchange financial information through this system.
If you are looking for an excellent contract law dissertation topic, you don't need to look any further because this article provides several interesting and trendy contract law dissertation topics for your consideration.
A research project in the field of contract law will require a solid understanding of the key concepts of contract law. Contracts formed between different businesses and organisations can be investigated and analysed according to the aim of the research.
So let's now take a look at the list of the best contract law dissertation topics that our law dissertation writers have prepared for you.
A wide variety of legal aspects could be included in the following contract law dissertation topics:
Why is adequate contract law knowledge important for small business owners? A major investigation from the UK's viewpoint.
Contract law: Examining the requirements of the evolving international business environment
Analyze the contract law as it relates to shipping and cargo transit across five different countries.
Examine the importance of the Mud araba contract in terms of Islamic law and the effects it has on execution.
The impact of contract law on creating a more sustainable business climate.
The significance of contract law to the UK maritime and transportation sector
The function of contract law in regulating financial exchanges between multinational companies in the UK.
Does consideration have a place in contemporary contract law? Or perhaps the fundamental idea of the contractual aim should take its place?
The impact of how international enterprises are evolving and the ramifications for UK contract law
How well does contract law actually address unjustified exclusion clauses? Discuss with a few country examples.
Comparative research on UK small, medium, and big business contract law
What steps can be taken to invalidate a contract that was created based on a false representation?
An examination of contract law in the modern era. its significance and difficulties.
Should the judicial conservatism on a particular performance be reevaluated in light of US contract law?
An examination of the public sector's use of contract law to new firms in the UK.

Discuss using trade examples from large countries when a contract violation has a slim chance of escaping punishment.

An assessment of the literature on the UK's contract law studies' evaluation approach.
The application of labor contract regulations in the UK: a study of real-world issues and suggested solutions.
Has the focus on contractual certainty in English contract law caused predictability to impede the expansion of safeguarding the justice in contract law?
The difficulties and impediments to the implementation of lawful contract law and unjust enrichment.
What changes has the European Union's contract law undergone throughout time?
An examination of non-contractual relationships, the effects of corporate transactions in developing nations, and the use of the law.
Examining the enablers and impediments to its efficient implementation, contract law and the impact of globalization.
A review of the key elements of contract law in the UK following Brexit.
Looking closely at the subtleties of the relationship between Business and Human Rights in Law (BHR) and arbitration in contract law.
Order a Proposal
Worried about your dissertation proposal? Not sure where to start?
Choose any deadline
Plagiarism free
Unlimited free amendments
Free anti-plagiarism report
Completed to match exact requirements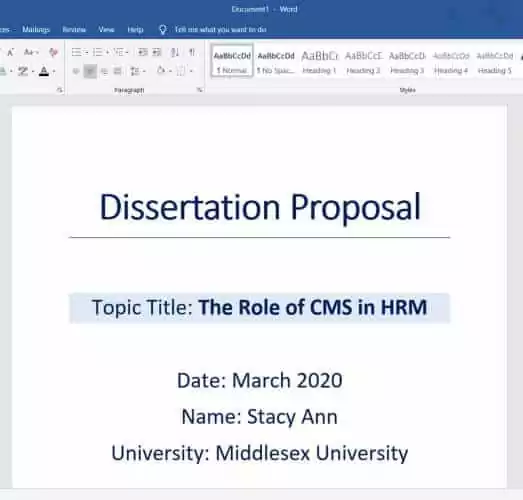 Conclusion
Dissertations on contract law will receive a good grade if they demonstrate comprehensive research and a thorough grasp of the concepts of contract law. It is easier than you might think to find dissertation topics for contract law if you know where to look.
Nevertheless, it can be challenging to turn a concept into a topic and, subsequently, a dissertation. We have provided you with a selection of ideas for your contract law dissertation presented by our excellent writers. Our list of potential contract law dissertation topics is intended to inspire you to choose the best topic for your paper. Our company also provides complete dissertation writing, proposal writing and chapter writing service to ease your workload without compromising work quality and confidentiality.