Sports Management Topics for Dissertation
Published by Owen Ingram at January 2nd, 2023 , Revised On October 9, 2023
There is a wide range of dissertation topics in sports management that can be researched at the college and university levels. International sports are extremely popular worldwide, making sports management research issues very prominent.
The importance of finding solid sports management research topics cannot be overstated because if your chosen topic lacks focus and clarity, you will not be able to achieve the highest possible academic grade.
Hire an Expert Writer
Orders completed by our expert writers are
Formally drafted in an academic style
Free Amendments and 100% Plagiarism Free – or your money back!
100% Confidential and Timely Delivery!
Free anti-plagiarism report
Appreciated by thousands of clients. Check client reviews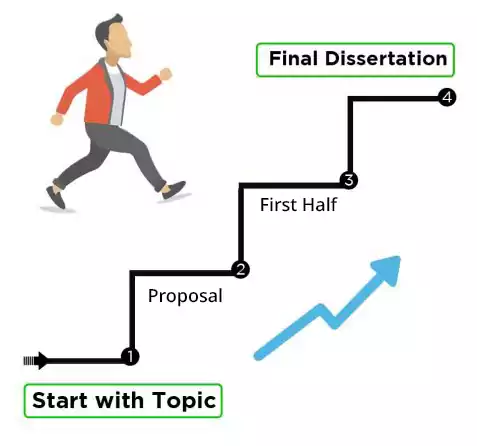 Below you will find a comprehensive list of sports management dissertation ideas we have compiled for the benefit of our clients and students.
Sports Management Dissertation Ideas
An investigation of cases of corruption in the field of international sports management.
The part that a nation's reputation plays in sports management.
Why do most sports focus on a younger audience, and how does it help them make money? A case study of Southern Asian cricket management.
A correlational analysis is being done to investigate the connection between event management and sports management.
Sports management in X countries and key sustainable practices.
Focus on the difficulties and methods when determining the moral foundation of sports management.
Comparison research to determine the benefits and drawbacks of well-known football players switching teams on sports business management tactics.
The impact of international laws on how international athletic events are run.
A qualitative investigation of the correlations between sports management, seating capacity, and ticket prices.
A correlational investigation of international sports management and athletes' reputations abroad.
A quantitative investigation of elite sports management and performance.
Investigating how sports management and sports administration interact.
Concentrating on the moral guidelines for experts in sports management: a qualitative approach.
Investigating the connection between the fields of intellectual property and sports management.
Effects of the theories of human and social capital in sports management.
Sports organizations in industrialized versus poor nations have different management techniques.
A descriptive approach to the association of marketing and management domains in international sporting events.
A correlational examination of human resource management and sports management.
Review of empirical data on the impacts of management, optimization, and economics on international sports.
An in-depth examination of elite achievement in sports in the United Kingdom
Examining the Effect of Corporate Social Responsibility on Fan Loyalty in Collegiate Sports Innovative research avenues in sport management
The part that decision-making plays in managing the global sports industry.
Concentrate on identifying, assessing, and managing concussions in sports-related injuries.
An international viewpoint on the connection between sports management and sports finance.
Understanding Consumer Motivations and Engagement with Professional Sports Teams
Exploratory research of sporting events looks into how the physical environment affects the consumption of hedonic services.
Measures of professional sports fan happiness and the quality of the services provided
International sports management historical analysis: tying the past, present, and future together.
Investigating the possibilities for career advancement in the field of sports management.
The contribution of business administration to sports management.
You can choose from any of these sports management dissertation ideas. Feel free to contact us if you experience any trouble choosing a topic for your dissertation.
Sports management is a field that has attracted a lot of academic attention in recent times thanks to the growing popularity of sporting events worldwide. If you need help with topic selection or writing your research proposal or the full dissertation paper, Research Prospect provides all the necessary thesis writing solutions. Read about our research proposal writing service and thesis writing service to see how we can help you manage your workload.
Frequently Asked Questions
Certainly! Here are 5 great Sports Management dissertation topics:
1. Athlete Branding Strategies
2. Sports Sponsorship ROI Analysis
3. Ethical Issues in Sports Governance
4. Fan Engagement in the Digital Era
5. Sports Analytics for Performance Optimization.