Palliative Care Nursing Dissertation Topics
Published by Owen Ingram at January 3rd, 2023 , Revised On January 3, 2023
Most people associate nurses with white dresses and nursing caps. However, nursing is much more diversified than that. The fact that nursing offers many specialities and career options is no longer surprising. Palliative care nursing is one of these specialities.
What Do Palliative Nurses Do?
Palliative care nurses provide specialised care to patients suffering from life-threatening illnesses. The purpose of this article is to provide you with a better understanding of palliative care nursing and to encourage you to consider it as a career option.
The nurses in palliative care provide physical, psychological, social, and spiritual care to patients in severe critical conditions. Palliative care nurses offer patients and their families comfort and support.
Nurses specialising in palliative care are trained to administer medications and recommend pain relief solutions using advanced medical techniques.
Did you know? At Research Prospect, we have several expert nurses on our team of writers.
When a patient encounters severe illness or injury, palliative care nurses are closely involved. Throughout the entire process, they plan, educate, and counsel patients. In addition to providing them with physical, occupational, and psychological therapies, nurses also provide them with early intervention services.
Nurses specialising in palliative care often care for patients with serious illnesses, injuries, and medical conditions. Nurses in palliative care may have varying scopes of practice based on their roles.
They may perform some or all of the following duties in palliative care nursing:
Assessments
Depending on their patients' ages, genders, and other health conditions, palliative care nurses determine the type of care that will be most effective.
Planning
Palliative care nurses may develop a plan for each patient that includes goals for treatment measures and outcomes. This plan will contain information about medications' potential side effects and actions to soothe adverse reactions from these treatments.
Care Coordination
Palliative care nurses also administer medical tests, including laboratory tests, diagnostic imaging (e.g., x-rays and CT scans), physical examinations, chemotherapy treatments, pain management, and nutrition therapy.
Note: Along with free dissertation topic services, Research Prospect also provide top-notch dissertation writing services at the best price to ease the excessive study load.
Hire an Expert Writer
Orders completed by our expert writers are
Formally drafted in an academic style
Free Amendments and 100% Plagiarism Free – or your money back!
100% Confidential and Timely Delivery!
Free anti-plagiarism report
Appreciated by thousands of clients. Check client reviews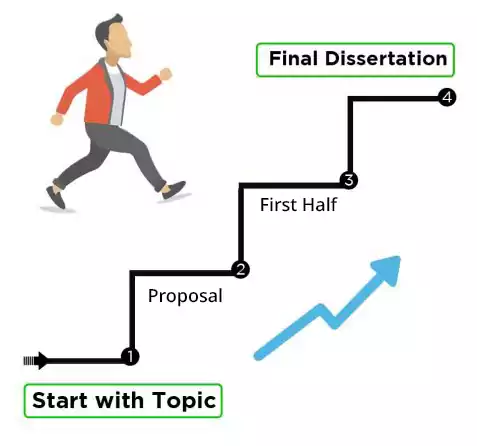 I/O Example Search
Palliative care nurses must meet specific educational requirements and pass a certification exam to graduate. Nurses need a bachelor's degree, but they can also begin with an associate's degree and transfer to a four-year program.
The salary of a palliative care nurse can vary depending on the location, experience, and company they work for. The average salary for palliative care nurses is $61,400 annually, ranging from $48,686 to $81,468.
Conclusion
The field of palliative care nursing is relatively new, but it is rapidly growing, and it is expected to dominate the healthcare industry within a decade. Palliative care nursing is a great option if you are passionate about caring for critically ill patients and bringing them back to life.
If you are struggling with your dissertation and need a UK dissertation writing service to help you ace your project, contact us right away.