Quantity Surveying Dissertation Topic Ideas
Published by Owen Ingram at December 29th, 2022 , Revised On August 18, 2023
The field of quantity surveying is concerned with the various facets of measurement and cost estimation in the building industry. New construction trends and approaches have emerged due to the construction industry's recent growth.
Quantity surveyors are similar to cost managers in forecasting the costs associated with construction projects. Additionally, they prepare the building's design and viability. Additionally, they are involved in a building's expansion, renovation, upkeep, and demolition.
Our quantity surveying experts have years of experience in creating original and flawless thesis papers. The quantity surveying topics and ideas suggested below are based on the industry's latest development and trends.
So let's now look at the ideas below.
Hire an Expert Writer
Orders completed by our expert writers are
Formally drafted in an academic style
Free Amendments and 100% Plagiarism Free – or your money back!
100% Confidential and Timely Delivery!
Free anti-plagiarism report
Appreciated by thousands of clients. Check client reviews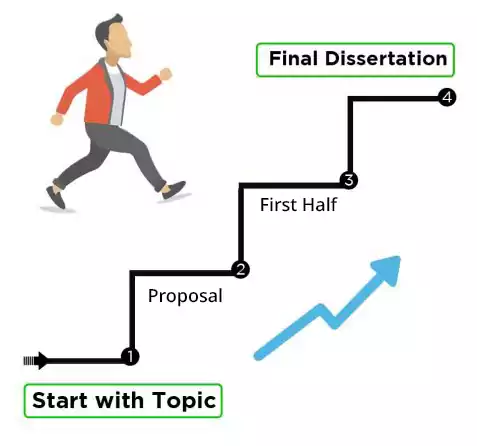 List Of Quantity Surveying Dissertation Topic Ideas
The evaluation of several leisure options for housing developments.
A review of building construction sector budgeting and cost management.
Creating an estimate and budget for a moderate-sized construction project: a case study of a potential quantity surveying department.
Influence of quality culture in Nigerian building construction projects.
Project management services' effects on construction projects: Gis and neural network depth interpolation comparison.
Examining quantity surveyors' risk management procedures in Kuwait's construction industry.
Analysis of the effect of feasibility and viability studies on the development of capital projects in Nigeria.
Evaluation of the variables influencing contractors' bids for construction projects in the United Kingdom.
The impact of labour motivation, cost, and productivity on the US construction sector.
The effect of cost-control strategies on the completion of construction projects.
The effect of procurement procedures on the price and timing of building.
The function of legal evaluation in construction contract bids.
Examining quantity surveyors' risk management procedures in the Nigerian construction sector.
An examination of quantity surveyors in the building industry's risk management procedures.
Impact of estimating practice on cost performance of building projects.
Evaluating the role of quantity surveyors in sustainable infrastructure development.
The impact of contract planning on construction project performance evaluation of quantity surveying firms' survival strategies in a receding economy.
Effect of construction skilled labour shortages on Nigeria's building sector competitiveness.
Labour productivity's effect on the cost performance of traditional procurement projects.
Design variation in road construction projects: causes and effects.
Effects of preliminary estimates on building final project accounts.
An evaluation of how organizational culture affects the performance of European quantity surveying companies.
Application of ecoinformatics methods to Nigeria's vulnerable roads and buildings to manage to flood.
Analysis of the effects of feasibility/viability studies on capital project development.
Evaluation of the factors mitigating the effective preparation of cost estimate.
Frequently Asked Questions
To find dissertation topics in quantity surveying:
Research recent industry developments.
Identify emerging challenges.
Explore sustainable practices.
Analyze cost management techniques.
Investigate technology's impact.
Choose a specific area that intrigues you.