EU Law Dissertation Ideas
Published by Owen Ingram at January 2nd, 2023 , Revised On August 15, 2023
The Law of the EU has gained a growing amount of academic attention, especially since the UK decided to leave the union. Concerns are growing about how EU law will continue to impact the UK constitution.
Not only has EU law overlapped significantly with the constitutional and administrative law of England and Wales, but it has also significantly impacted almost every aspect of life in the UK. As the examples of prospective dissertation titles below indicate, there is plenty of room for an excellent law dissertation.
Check our complete list of law dissertation topics.
Hire an Expert Writer
Orders completed by our expert writers are
Formally drafted in an academic style
Free Amendments and 100% Plagiarism Free – or your money back!
100% Confidential and Timely Delivery!
Free anti-plagiarism report
Appreciated by thousands of clients. Check client reviews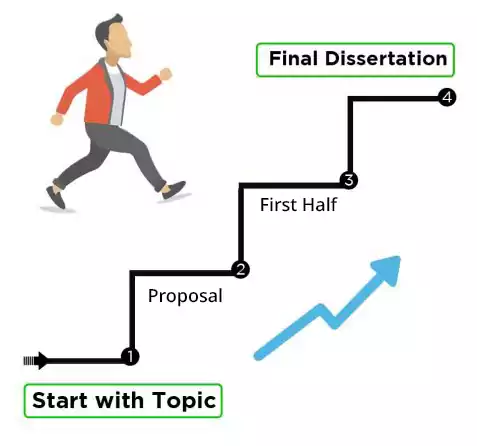 EU Law Dissertation Topics, Titles & Ideas
What benefits have resulted from Articles 101(1) and (3) of the Treaty on the Functioning of the European Union with regard to the EC's internal competition and cross-border commerce?

In the wake of Brexit, how will the law of the European Union impact the UK's acceptance of parliamentary sovereignty?

What are the most important elements of EU law that the UK should try to keep after Brexit?

Why is it crucial that after Brexit, the rights of citizens from EU member states are respected in the UK?

What effect would the UK's decision to leave the EU have on how the remaining member states continue to create EU law?

What precipitated the Spanish Civil War? Which regions of Europe actively contributed to the outbreak of the war? How did it turn out? What was the price of it?

The examination of the European Court of Justice. What were some of the most important instances presented to this court that altered how specific statutes were perceived?

Comparing the legal systems in the US and Europe regarding disabilities. Which region has the best laws protecting people with disabilities?

What protections are available to Muslim women who are victims of abuse? Should more be done to support these women in their quest for higher employment? What sort of sanctions are imposed on abusers?

What protections and privileges are available to minority shareholders? What controversies have called into question the actions of minority shareholders?

How crucial are enforcement measures against the EU Member States to forming European law?

How well can Federalism or Neo-Functionalism describe EU integration, and how well has this been accomplished by the laws passed and put into practice up to this point?

What are the biggest conflicts in the EU between social policy and commerce, and what steps have been made to address them so far?

What role did the European Convention on Human Rights and Fundamental Freedoms of 1950 have in advancing global respect for human rights?

How far does the EU's state aid regulation coincide with its transportation regulation?

Legal Tools for Promoting Environmental Interests in the United States and the European Union: Green Public Procurement.

The Management of Legitimacy by GLOBALGAP in the Case of Non-State Regulatory Organizations.

EU Law and Religion: Examining the Court of Justice's Decisions Regarding Religious Issues Under Union Law.

Normative Law and Economics Comparison with EU Competition Law: A "More Economic Approach" to WTO Law's Relevant Market Definition, Trade Harm, and Quantification of Trade Effects and Countermeasures.

A comparison of the unilateral loss-compensation mechanisms in Denmark and Austria for compensating losses in foreign subsidiaries within the EU.
Frequently Asked Questions
To find EU Law dissertation ideas:
Follow recent EU legal developments.
Explore unresolved issues or conflicts.
Review EU court cases.
Analyze EU regulations' impact.
Consider global implications.
Select a specific area aligning with your passion and career objectives.