Branding Dissertation Topics
Published by Natasha Flecther at August 23rd, 2022 , Revised On August 23, 2022
What Does A Brand Identity Represent?
All the things that make a company memorable and unique are part of its brand identity. The essence of the company can be found in its name, logo, tagline, and other identifiers that represent what it stands for in the minds of customers, employees, and investors. The goal of building a brand is to create a sense of connection between your product and your customers by using consumer psychology principles.
Marketers must consider branding that builds trust with their audience and attracts new customers as marketing evolves.
Brand strategists can use branding to spread brand awareness on many levels or through internal and external communication strategies.
The more effectively you brand your products and services, the greater your chances of success.
Types of Branding
There are many types of branding; some of them are given below:
Functional Branding:
Branding of this type emphasizes function over appearance. In contrast to how a product looks or sounds, it is more important how it performs its intended function.
Visual Branding:
This branding includes functional and non-functional elements such as color schemes and logos. The goal is to create an appealing image for your product or service.
Symbolic Branding:
The purpose of this type of branding is to create an identity that represents who you are as a company and what you stand for. Starbucks, for example, uses a coffee bean logo instead of a cup in its logo.
Brand Identity:
Essentially, this is how a brand looks and feels. It is created through symbols, colors, fonts, etc. Studying your competition to understand what your target audience likes is an important part of developing a brand identity.
Brand Positioning:
Brand positioning helps position your product or service to increase the familiarity of your target audience. For your product or service to compete on an equal footing with existing products, most brand strategists also use market segmentation analysis and customer satisfaction surveys.
Benefits of Branding
The most important benefit of branding is that no matter how successful your business is, people will always remember it.
It is important to brand yourself in order to differentiate yourself from your competitors. Your brand's identity and reputation can be established without spending money on advertising or marketing.
Brand names give consumers confidence in their purchase decisions because of the trust connected with the product. People will feel safer buying from you if they believe in your brand as they expect quality products that meet their expectations.
However, branding is no easy task. The best branding practices require proper planning, practical strategies, and an in-depth competitor strategy.
To help you with that, you should read as many branding dissertation examples as possible so that you have an understanding of how branding works for different companies.
For a deeper understanding of branding, below are a list of dissertation branding topics for you.
Order a Full Dissertation
Worried about your dissertation writing project? Not sure where to start?
Choose any deadline
Plagiarism free
Unlimited free amendments
Free anti-plagiarism report
Completed to match exact requirements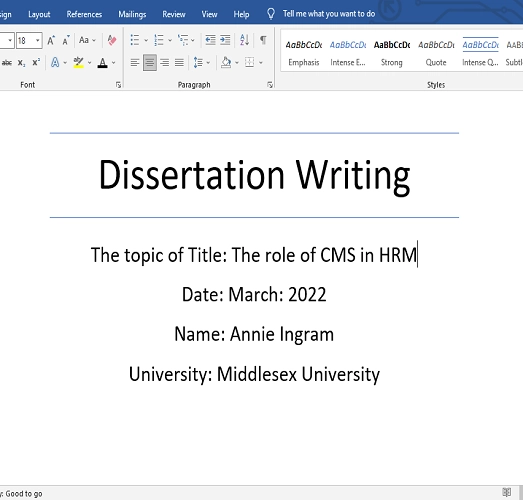 List of Dissertation Topics For Branding
There are many topics that can be covered in branding dissertations. You can use the following list of popular branding dissertation topics for your next paper.
A comparison between brand equity and perceived risk.
The positive and negative facets of a brand's marketability
A study of advertising's results during a recession
Comprehensive analysis of how brands use impulsive buying
An analysis of the ROI effects of celebrity endorsements
A study exploring augmented reality's effects on marketing encounters
The influence of appealing marketing on consumers' decisions
A survey of branding methods and strategies in the age of sustainability.
An assessment of branding's historical and contemporary contributions
An examination of B2B branding tactics in the UK's emerging markets.
Using digital techniques to raise brand salience: Use
Social media marketing to build small business brands.
The consequences of luxury brand marketing strategies to create brand loyalty and consumer pleasure
The importance of celebrity endorsement on the UK fragrance industry's brand image.
A comparison of social media marketing versus billboard advertisements
The effects of unethical behavior on brand perception:
Targeting customers in ethnic markets
Use social media marketing to build small business brands.
A thorough examination of how corporations market to customers.
Brand management's effects on the fast-food sector.
Networking and establishing contacts
Branding's importance for small firms in the UK.
A study of the impact of poor branding on company sales.
The influence of appealing marketing on consumers' decisions to patronize upscale restaurants in the UK.
The importance of color psychology in influencing consumers' decisions to buy premium brands.
A survey of the relevant literature on the challenges and possibilities in brand portfolio management
Conclusion
An organization's brand is one of the most powerful ways to differentiate itself and build customer loyalty. Ensure your brand is properly represented by understanding the difference between a logo, brand name, and brand identity.
Whether it's about creating a memorable brand image or bringing your company's brand to the forefront to keep it in the minds of your customers, harnessing the power of branding is crucial.
By shaping consumers' minds with a specific company image, many big brands have brought their brands into the limelight.
Branding is an intangible marketing tool that assures customers that their products and services are high-quality and stand out from the crowd. Additionally, it promotes brand recognition across multiple channels, converting first-time buyers into loyal customers. The mentioned above list of branding dissertation topics should provide you with some ideas about what to write about.