How to Start Your Dissertation? Getting it Right First Time
Published by Carmen Troy at September 1st, 2021 , Revised On March 24, 2023
If you are unsure about how to start your dissertation and getting it right the first time then you have come to the right place.
All students must possess organisational and time management skills to write their dissertation projects to a high academic standard. Due to the heavy academic workload and personal obligations, many students get behind their work schedules. This results in poor quality of work and high-stress levels. It is vitally important to develop a detailed work plan to properly manage your time and complete each part of your dissertation by the deadline you set.
Dissertation Topic Planning
Before doing anything else, you should choose a dissertation topic that interests you. Your dissertation project will give you the opportunity to explore and research your chosen topic in depth. Generally, students make use of previous research studies and literature to find a topic that is interesting and manageable. When working on your dissertation paper, it is imperative that you let your imagination and ideas flow freely. There is no denying the fact that a dissertation is hard work, but at the same time, it gives you the opportunity to achieve a unique academic milestone that could make a substantial difference to your professional career as well.
Choosing an intriguing yet rewarding topic is easier said than done. There are many important factors that need to be considered when deciding on the topic you wish to write about. You may search for an interesting and current research topic in our dissertation topic ideas library. If you are lucky enough, an idea for a dissertation may pop into your mind without having to do a lot of research. However, generally, students have to spend a considerable amount of time and follow a systematic approach in their search for a suitable dissertation topic or question.
Get Free Dissertation Writing Topic & Outline Service
It could be that you have too many ideas or too few, and therefore it is suggested to invest time and effort in background reading and thinking before reaching a decision about the topic.
Some Tips and Advice to Help You Start Your Dissertation
If you have been assigned a dissertation supervisor, talk to them at an early stage about the topic ideas floating in your mind. If possible, set up a meeting with them to discuss your ideas. In some academic institutions, undergraduate students are actively discouraged from approaching members of the faculty. So check the procedures of your university before making such a move.
Search online libraries and academic scholarly databases to find useful articles and journals. You may need to do some desk based research to become familiar with the authentic search sources available on the internet.
Draw upon your experience as a student, a patient, a member of a team, an employee, and so on.
Read newspapers and magazines to find current issues in your area of study and develop your research topic from your reading and knowledge.
Contact a reliable online dissertation topic planning help service to get research topic ideas, dissertation plan, and perhaps help with your entire dissertation project.
Choosing the Best Dissertation Topic
Inspiration may come from different places when you are searching for a suitable topic of research. However, it is essential to select a research problem that can be addressed in a timely and appropriate academic manner. Below are some questions that you should ask yourself before deciding on your dissertation project:
Keeping the time and resources available in consideration, would I be able to research the topic I have selected?
Have I found existing literature within which I could locate my work?
Would I be able to perform comparative and critical analysis with my chosen topic?
Will my research topic keep me interested over the period of six to eight months?
What type of research I will have to base my dissertation on – primary or secondary – qualitative or quantitative?
Also Read: Dissertation Help From UK's Best Dissertation Writing Service
Hire an Expert Writer
Orders completed by our expert writers are
Formally drafted in academic style
100% Plagiarism free & 100% Confidential
Never resold
Include unlimited free revisions
Completed to match exact client requirements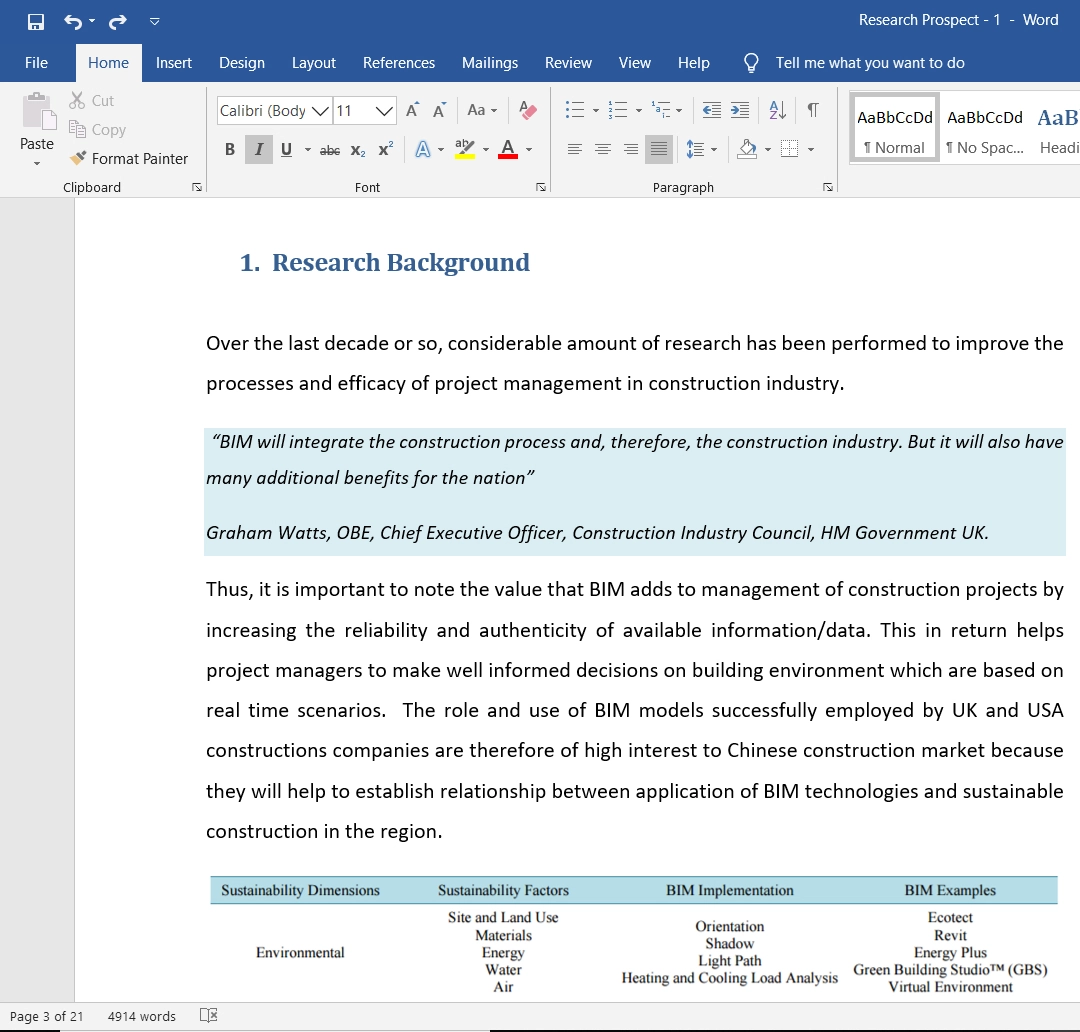 Is Your Dissertation Topic too Broad?
You should avoid too broad a topic particularly if you have to work with time and resource constraints. Being overambitious will land you only in trouble. Thus, it is recommended that you address a small yet manageable question rather than completely failing to find the answer to a complex and confusing research question. The following approach of thinking can help you to narrow the focus of research.
What type of data collection methods I will be able to deal with keeping the various project constraints in mind?
Is there a particular data collection method that would help me to stay focused?
How does the topic relate to my academic and professional ambitions?
Is there enough literature available on the topic?
If you are unable to start your dissertation due to your professional or work related commitments then you could get help from our expert dissertation writers. No matter how urgent or complex your requirements might be, we have subject specialists for every field of study.
Record Useful Information and Ideas
You may find it helpful to record your ideas and useful/relevant information in a research notebook. Objectives of making a research notebook could vary from recording your initial ideas and observations to important points from literature and problems you faced during the research process.
Make sure that you are keeping an accurate record of the referencing details of all reading material that you read as part of your preliminary desk based research.
Become familiar with the referencing style that you are required to use for your dissertation paper. This requirement is usually specified in the formatting guidelines and assessment criteria of your dissertation module.
If possible, list all the reference resources in alphabetical order as a word file.
You can also manage your references using any authentic software.
Also Read: How PHD Thesis is Different to Graduate Level Dissertation
Read, Read and Read!!!
In order to score a high academic grade in your dissertation module, you will be required to do lots of reading. Explore the literature available on your chosen topic. Useful reading material generally includes but is not limited to the most commonly employed research methods and methodologies, articles and journals published in online academic databases, research studies on a similar topic, and relevant textbooks and case studies.
As a rule of thumb, use at least 4 to 5 reference resources for every 1000 words you write for your dissertation paper. This means that a 10,000 long dissertation project will incorporate a minimum of 40 to 50 references.
Being Organised Helps
The process of research and writing for a dissertation paper is an evolving one. It will be useful to you if you can continuously take notes of ideas, useful online resources and observations during the preliminary research and data gathering process. Humanly, it may not be possible to remember all sources of information you came across. Being organized and systematic in your planning and actions can go a long towards turning your dissertation writing experience into a pleasant one.
Recording important information such as academic sources you found relevant/useful, references to follow up at a later stage, notes on journals and articles you read, and methods of collecting data can be helpful for you in accomplishing your personal development goals.
When is the Right Time to Start Your Dissertation or Thesis?
If you are undergraduate students enrolled on a three or four-year degree, then you will be assigned the dissertation project during your second/third year. Graduate students, on the other hand, should check their course guidelines to know exactly when they will be required to submit their dissertation project. As an educated guess, you should give yourself at least 6 full months to produce a dissertation paper to a high-quality standard.
Time Management and Planning Skills
Students should list down all critical stages of their dissertation project which is usually completed over a long period of time. The key is to break down your dissertation into small and manageable chunks and develop a plan to conclude a deadline for each section. This strategy will go a long way towards helping you to get your project done in a timely manner. It is pivotal that you develop a detailed plan of action or dissertation outline at an early stage and get your supervisor's approval for it. If your project incorporates primary research, then you will need to develop an even more detailed schedule of activities, so you can identify the factors that could hinder your progress.
You will need to allocate a sufficient amount of time for the following activities:
Desk based research at an initial stage to find relevant academic sources
Devising the aim and key objectives of your research
Writing the introduction chapter
Reviewing the literature available on your topic
Develop methodology framework and selecting the most appropriate methods
Collection of primary data using questionnaires, surveys, and interviews
Transcribing data
Analysis of data using qualitative/quantitative analysis
Writing the discussion and conclusion sections
In-text referencing and listing all reference resources used for your study
Developing the appendices section
If you now know how to start your dissertation then you might be interested in; How to Write First Class Dissertation Proposal.
Useful Reading Material
Moore, N. (2000).How to do research. The complete guide to designing and managing research projects. 3rd ed., London, Facet Publishing, chapters 1&2 – objectives and planning
Rowntree, D. (1998). Learn how to study. 4th ed., London, Warner place, chapter 9 – writing notes
Seale, C. (2006). Researching society and culture. London, Sage, chapter 7 – planning
Thomas, G. (2009).How to do Your Research Project. Sage, Los Angeles.
Walliman, N. (2011).Your Research Project. Sage Publications, London.
Winkler, A. & McCuin-Metherill, J. (2011). Writing the Research Paper. Thomson Wadsworth, Boston.
If you are still unsure about how to start your dissertation and choose a research topic that would make the process easier for you then you might want to take a look at our dissertation topic and outline service which is designed to help you jump start your dissertation project. Or learn more about our dissertation services if you wish to obtain help with the whole dissertation paper or individual chapters.