Clinical Psychology Dissertation Topics
Published by Owen Ingram at January 3rd, 2023 , Revised On August 11, 2023
Clinical psychology is a highly popular area of research for Masters and PhD nursing students. A well-thought-out and appropriate clinical psychology dissertation topic will address trending issues in the field of clinical psychology. You can develop a clinical psychology dissertation topic or idea by addressing a certain clinical experience.
If you are a nursing student looking for an intriguing topic in clinical psychology, you will find all the necessary information on this page. So without further ado, here is our selection of clinical psychology dissertation topics that you can choose from.
Clinical Psychology Dissertation Topics
How to Identify and Differentiate Treatment-Resistant Depression?
Understanding the Reasons People Join the Military
Comprehensive Treatment for Postpartum Mood Disorders
Using a Meaning-Making Process to Cope with Death
What Kind of Relationship Do Teenagers Have with Video Games?
Depression vs ADHD in Young Children
Severe and Chronic Mental Illness and Life Quality
Analyze the views of cancer patients suffering from advanced stages and their partners
What therapy is available to treat panic attacks and anxiety disorders?
What treatments and medications work best to treat addiction?
Describe the many medical approaches to treating insomnia
Analyze the efficacy of antidepressant medications in therapeutic interventions
Describe the most successful depression treatments
How does post-traumatic stress disorder develop?
Antidepressants: are they addictive? Describe their efficacy and any possible negative effects
Is behavioural therapy the ideal kind of care for offenders?
How could psychology be used to treat persistent pain?
What clinical and demographic factors cause individuals with obsessions and compulsions to have poor insight?
The educational process for clinical psychologists who sought out personal therapy: a narrative assessment
Dialysis patients' psycho-social adjustment to their cases of renal failure and the resulting treatment
Within a bio-psycho-social paradigm of a psychosis episode, the experiences connected to the psycho-social formulation
The experiences and how they relate to eating habits in maturity
A cognitive paradigm for assessing major depressive disorder
The difficulties in communicating sexual dysfunction symptoms after a heart injury
What are the main causes of adult anorexia?
Examine major depressive disorder (MDD) in the context of cognitive theory
Describe the communication obstacles caused by sexual dysfunction after cardiac trauma
What relationship exists between adult eating habits and experiences?
Investigate the idea of body image and identity in people who have had a heart or lung transplant
Describe the clinical and demographic characteristics that predict insight in people with compulsions and obsessions
Define schizophrenia and list possible treatments
What drugs and therapies can be used to treat phobias and paranoia?
Describe the clinical and demographic characteristics that predict insight in people with compulsions and obsessions
Hire Dissertation Specialist
Orders completed by our expert writers are
Formally drafted in an academic style
Free Amendments and 100% Plagiarism Free – or your money back!
100% Confidential and Timely Delivery!
Free anti-plagiarism report
Appreciated by thousands of clients. Check client reviews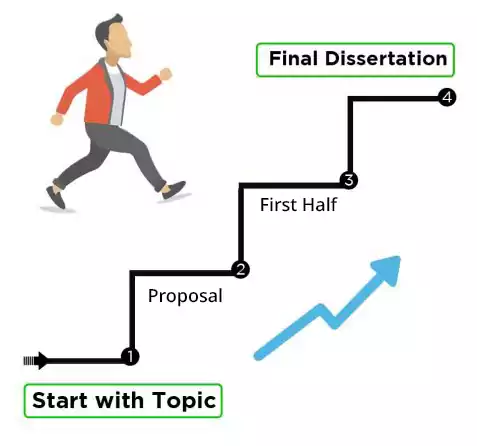 Conclusion
Something is mesmerising about the human mind. By writing clinical psychology-based dissertation papers, students can engage in formally conducting research on a variety of topics, including intellect, personality, addiction, relationship dynamics, and so on. Use these clinical psychology dissertation topics to start your academic research now!
If you are struggling with your dissertation and need a helping hand, you may want to read about our dissertation writing services.
Frequently Asked Questions
To find Clinical Psychology dissertation topics:
Study recent research in the field.
Focus on emerging therapies or disorders.
Address gaps in current literature.
Consider ethical and practical aspects.
Explore diverse populations or age groups.
Seek topics aligning with your passion and expertise.