Glossary in a Dissertation
Published by Owen Ingram at August 26th, 2021 , Revised On September 21, 2021
A list of glossary contains all those terms that were used in your dissertation but the meanings of which may not be obvious to the readers. Here is all you need to know about glossary in a dissertation.
Do You Need Glossary in Your Dissertation?
You may or may not be required to have a separate list of glossary in your dissertation. The decision whether to have a list of glossary in a dissertation depends on whether it will improve the readability of your paper. For example, if you are writing a dissertation for an engineering degree and have used several technical terms that readers may not be familiar then it is advised to add glossary in a dissertation.
Listing the Terms Alphabetically
A recommended practice of adding glossary in a dissertation is to sort the terms alphabetically and provide a definition or an explanations for each of those terms. Having the terms listed in alphabetical order will help the readers to easily locate the information they are interested in.
Where to Place the Glossary in Dissertation?
The glossary list is generally placed at the beginning of the dissertation paper, just after the list of tables and figures or the list of abbreviations. However, if your paper does not have a list of abbreviations or a list of tables and figures, you can place the glossary right after the table of contents. This gives readers the opportunity to understand the meanings of key terms they are not familiar with even before they start to read the main content of the paper.
However, if you haven't used a lot of technical terms in your dissertation you can choose to provide an explanation and meanings of the few terms that you have used in a footnote.
There is a Difference Between Abbreviations and the Glossary
It is important not to confuse the glossary in the dissertation with the abbreviations, which are put in the list of abbreviations.
Hire an Expert Writer
Orders completed by our expert writers are
Formally drafted in academic style
100% Plagiarism free & 100% Confidential
Never resold
Include unlimited free revisions
Completed to match exact client requirements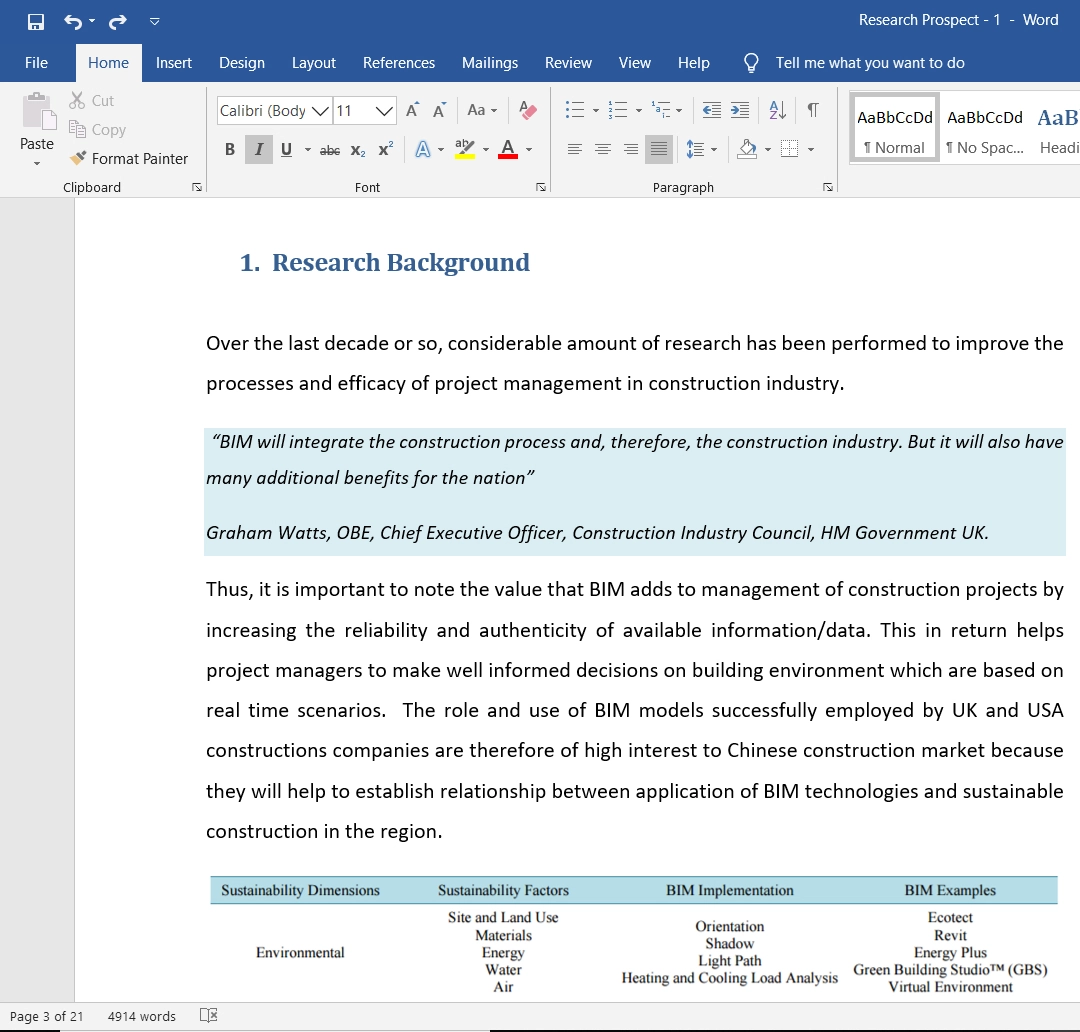 Example of a Glossary in Dissertation
If you haven't created a list of glossary before then you will find the below example of a glossary in dissertation particularly useful;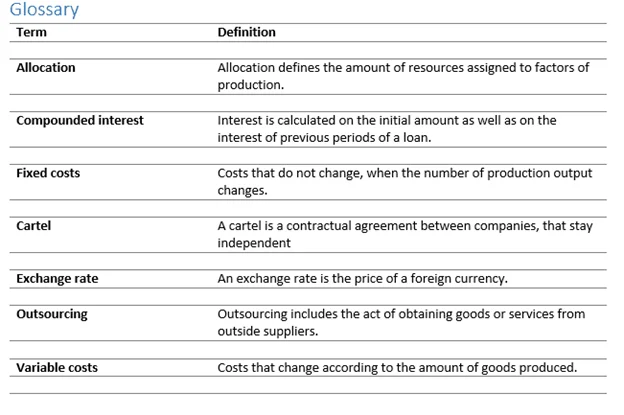 Other Lists You Can Have in Your Dissertation
You might also want to have a list of tables and figures as well as a list of abbreviations in your dissertation particularly if you are writing a Master's or PhD dissertation. However, make sure to keep the following order;
How Research Prospect Can Help?
Research Prospect is UK's leading dissertation writing service. Our UK qualified writers are hired following a strict recruitment process which helps us to make sure that each of our writers is capable of delivering the quality guarantees we promise to our clients. Whether you need help with the whole dissertation or just a part of it, Research Prospect can help.
Learn More About Our Dissertation Services
Place Your Order For Dissertation or Individual Chapters Now