Primary vs Secondary Research – A Guide with Examples
Published by Alvin Nicolas at August 16th, 2021 , Revised On August 29, 2023
Introduction
Primary research or secondary research? How do you decide which is best for your dissertation paper?
As researchers, we need to be aware of the pros and cons of the two types of research methods to make sure their selected research method is the most appropriate, taking into account the topic of investigation.
The success of any dissertation paper largely depends on choosing the correct research design. Before you can decide whether you must base your research strategy on primary or secondary research; it is important to understand the difference between primary resources and secondary resources.
What is the Difference between Primary Sources and Secondary Sources?
What are Primary Sources?
According to UCL libraries, primary sources are articles, images, or documents that provide direct evidence or first-hand testimony about any given research topic.
Is it important that we have a clear understanding of the information resulting from actions under investigation? Primary sources allow us to get close to those events to recognise their analysis and interpretation in scientific and academic communities.
Examples of Primary Sources
Classic examples of primary sources include;
Original documents are prepared by the researcher investigating any given topic of research.
Reporters witnessing an event and reporting news.
Conducting surveys to collect data, such as primary elections and population census.
Interviews, speeches, letters, and diaries – what the participants wrote or said during data collection.
Audio, video, and image files were created to capture an event
What are Secondary Sources?
However, when the researcher wishes to analyse and understand information coming out of events or actions that have already occurred, their work is regarded as a secondary source.
In essence, no secondary source can be created without using primary sources. The same information source or evidence can be considered either primary or secondary, depending on who is presenting the information and where the information is presented.
Examples of Secondary Sources
Some examples of secondary sources are;
Documentaries (Even though the images, videos, and audio are seen as primary sources by the developer of the documentary)
Articles, publications, journals, and research documents are created by those not directly involved in the research.
Dissertations, thesis, and essays.
Critical reviews.
Books presented as evidence.
Need help with getting started with your dissertation paper? Here is a comprehensive article on "How to write a dissertation – Step by step guide".
What Type of Research you Should Base your Dissertation on – Primary or Secondary?
Below you will find detailed guidelines to help you make an informed decision if you have been thinking of the question "Should I use primary or secondary research in my dissertation".
Hire an Expert Writer
Proposal and dissertation orders completed by our expert writers are
Formally drafted in academic style
Plagiarism free
100% Confidential
Never Resold
Include unlimited free revisions
Completed to match exact client requirements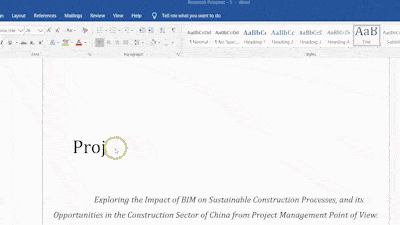 Primary Research
Primary research includes an exhaustive analysis of data to answer research questions that are specific and exploratory in nature.
Primary research methods with examples include the use of various primary research tools such as interviews, research surveys, numerical data, observations, audio, video, and images to collect data directly rather than using existing literature.
Business organisations throughout the world have their employees or an external research agency conduct primary research on their behalf to address certain issues. On the other hand, undergraduate and postgraduate students conduct primary research as part of their dissertation projects to fill an obvious research gap in their respective fields of study.
As indicated above, primary data can be collected in a number of ways, and so we have also conducted in-depth research on the most common yet independent primary data collection techniques.
Sampling in Primary Research
When conducting primary research, it is vitally important to pay attention to the chosen sampling method which can be described as "a specific principle used to select members of the population to participate in the research".
Oftentimes, the researcher might not be able to directly work with the targeted population because of its large size, and so it becomes indispensable to employ statistical sampling techniques where the researchers have no choice but to draw conclusions based on responses collected from the representative population.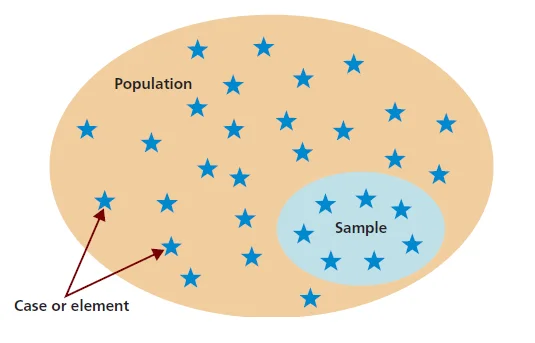 The process of sampling in primary data collection includes the following five steps;
Identifying the target population.
Selecting an appropriate sampling frame.
Determining the sampling size.
Practical application of the selected sampling technique.
The researcher can gather responses when conducting primary research, but nonverbal communication and gestures play a considerable role. They help the researcher identify the various hidden elements which cannot be identified when conducting the secondary research.
How to use Social Media Networks for Dissertation Research
Reasons Why you Should Use Primary Research
As stated previously, the most prominent advantage of primary research over secondary research is that the researcher is able to directly collect the data from the respondents which makes the data more authentic and reliable.
Primary research has room for customisation based on the personal requirements and/or limitations of the researcher.
Primary research allows for a comprehensive analysis of the subject matter to address the problem at hand.
The researcher will have the luxury to decide how to collect and use the data, which means that they will be able to make use of the data in whatever way deemed fit to them to gain meaningful insights.
The results obtained from primary research are recognised as credible throughout academic and scientific communities.
Reasons Why you Should not Use Primary Research
If you are considering primary research for your dissertation, you need to be aware of the high costs involved in the process of gathering primary data. Undergraduate and Masters' students often do not have the financial resources to fund their own research work. Ph.D. students, on the other hand, are awarded a very limited research budget to work with. Thus, if you are on a low or limited budget, conducting primary research might not be the most suitable option.
Primary research can be extremely time-consuming. Getting your target population to participate in online surveys and face-to-face or telephonic interviews requires patience and a lot of time. This is especially important for undergraduate and Masters' students who are required to complete and submit their work within a certain timeframe.
Primary research is well recognised only when it makes use of several methods of data collection. Having just one primary research method will undermine your research. Using more than one method of data collection will mean that you need more time and financial resources.
There might be participants who wouldn't be willing to disclose their information, thus this aspect is crucial and should be looked into carefully.
One important aspect of primary research that researchers should look into is research ethics. Keeping participants' information confidential is a research responsibility that should never be overlooked.
What data collection method best suits your research?
Find out by hiring an expert from Research Prospect today!
Despite how challenging the subject may be, we are here to help you.
Secondary Research
Secondary research or desk-based research is the second type of research you could base your research methodology in a dissertation on. This type of research reviews and analyses existing research studies to improve the overall authenticity of the research.
Secondary research methods include the use of secondary sources of information including journal articles, published reports, public libraries, books, data available on the internet, government publications, and results from primary research studies conducted by other researchers in the past.
Unlike primary research, secondary research is cost-effective and less time-consuming simply because it uses existing literature and doesn't require the researcher to spend time and financial resources to collect first-hand data.
Not all researchers and/or business organisations are able to afford a significant amount of money towards research, and that's one of the reasons this type of research is the most popular in universities and organisations.
The Steps for Conducting Secondary Research
Secondary research involves the following five steps;
Establishing the topic of research and setting up the research questions to be answered or the research hypothesis to be tested.
Identifying authentic and reliable sources of information.
Gather data relevant to the topic of research from various secondary sources such as books, journal articles, government publications, commercial sector reports.
Combining the data in a suitable format so you can gain meaningful insights.
Analysing the data to find a solution to a problem in hand
Reasons Why you Should Use Secondary Research
Secondary sources are readily available with researchers facing little to no difficulty in accessing secondary data. Unlike primary data that involves a lengthy and complex process, secondary data can be collected by the researcher through a number of existing sources without having to leave the comfort of the desk.
Secondary research is a simple process, and therefore the cost associated with it is almost negligible.
Secondary research is a simple process, and therefore the cost associated with it is almost negligible.
Reasons Why you Should Not Use Secondary Research
Finding authentic and credible sources of secondary data is nothing less than a challenge. The internet these days is full of fake information, so it is important to exercise precaution when selecting and evaluating the available information.
Secondary sources may not provide accurate and/or up-to-date numbers, so your research could be diluted if you are not including accurate statistics from recent timelines.
Secondary research, in essence, is dependent on primary research and stems its findings from sets of primary data. The reliability of secondary research will, to a certain degree, depends on the quality of primary data used.
If you aren't sure about the correct method of research for your dissertation paper, you should get help from an expert who can guide on whether you should use Primary or Secondary Research for your dissertation paper.
The Steps Involved in Writing a Dissertation 
Key Differences between Primary and Secondary Research
| Primary Research | Secondary Research |
| --- | --- |
| Research is conducted first hand to obtain data. Research "own" the data collected. | Research is based on data collected from previous researches. |
| Primary research is based on raw data. | Secondary research is based on tried and tested data which is previously analysed and filtered. |
| The data collected fits the needs of a researcher, it is customised. Data is collected based on the absolute needs of organisations or businesses. | Data may or may not be according to the requirement of a researcher. |
| Researcher is deeply involved in research to collect data in primary research. | As opposed to primary research, secondary research is fast and easy. It aims at gaining a broader understanding of subject matter. |
| Primary research is an expensive process and consumes a lot of time to collect and analyse data. | Secondary research is a quick process as data is already available. Researcher should know where to explore to get most appropriate data. |
Should I Use Primary or Secondary Research for my Dissertation Paper? – Conclusion
When choosing between primary and secondary research, you should always take into consideration the advantages and disadvantages of both types of research so you make an informed decision.
The best way to select the correct research strategy for your dissertation is to look into your research topic, research questions, aim and objectives – and of course the available time and financial resources.
Discussion pertaining to the two research techniques clearly indicates that primary research should be chosen when a specific topic, a case, organisation, etc. is to be researched about and the researcher has access to some financial resources.
Whereas secondary research should be considered when the research is general in nature and can be answered by analysing past researches and published data.
Not sure which research strategy you should apply, get in touch with us right away. At Research Prospect, we have Masters and Ph.D. qualified writers in all academic subjects so you can be confident of having your research; completed to the highest academic standard and well-recognised in the academic world.
Frequently Asked Questions
Primary research involves collecting firsthand data from sources like surveys or interviews. Secondary research involves analyzing existing data, such as articles or reports. Primary is original data gathering, while secondary relies on existing information.