A Quick Guide to Referencing
Published by Alaxendra Bets at August 14th, 2021 , Revised On January 10, 2023
Referencing is a way of crediting the primary source of the content by incorporating relevant information about the original work owner and the source.
It will help readers to locate the primary sources where you have extracted information used in your work. It also gives the impression that you have conducted an in-depth study while presenting your work and maintained academic honesty.
Types of Referencing Styles
There are various types of referencing styles, such as:
APA
MLA
Harvard
Chicago
Vancouver
MHRA
OSCOLA
Each referencing style has its specific rules for the in-text citation. Reference or bibliography is included following rules of the capitalisation, italics, quotation marks according to a particular style of reference.
While handing out the assignments, your instructors will guide you to the type of reference to be used in your assignment. Always make sure to consult your instructor or management to know about the referencing style guidelines followed by your University.
What is In-Text Citation?
If you are using any paragraph, quote, or any information written by another author, you need to credit the author by mentioning the primary source's details and the information used. It is known as an in-text citation.
Paraphrasing
When you rephrase a text written by another author without copying the actual words and conveying the same meaning of the original content to your readers, it is known as paraphrasing.
Quote
When you copy the original text written by another author in your assignment without rephrasing it, it is known as quoting. It's essential to enclose the quote in quotation marks, whereas in paraphrasing, you don't need to enclose the paraphrased text in quotation marks.
However, it's essential to include the citations right after the text you've used, either paraphrased or quoted. If you have already mentioned the author's name in the text, you can include the date and other details in the bracket without repeating the author's name.
Hire an Expert Writer
Orders completed by our expert writers are
Formally drafted in an academic style
Free Amendments and 100% Plagiarism Free – or your money back!
100% Confidential and Timely Delivery!
Free anti-plagiarism report
Appreciated by thousands of clients. Check client reviews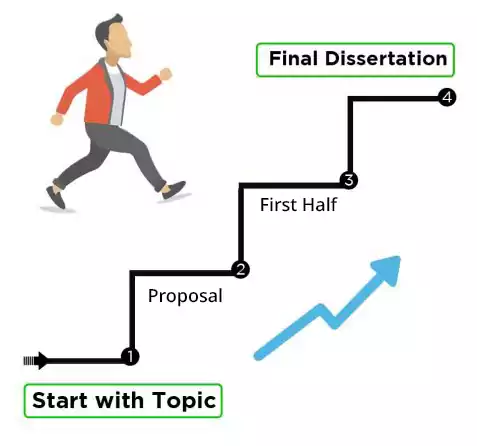 Why is In-Text Citation Necessary? 
It is essential to use the In-text citation whenever you are working on any Research publication or doing any assignment. It is necessary to use the citation for the following reasons:
To Support Your Argument
Whenever you have to submit any research paper or journal at any place, you need to highlight your opinion. Your opinion has no worth if it is not supported by experimentation or any research published and recognised. So, to make your writing worthwhile, you need to acknowledge the sources.
To Avoid Plagiarism
If you cite anything without crediting the real author, it is considered plagiarism. It can penalise you for academic dishonesty. Therefore, referencing is essential, no matter whatever sources you've used to support your argument.
Note: whenever you are using external citations, you must follow the instructions of your University. Sometimes 10% of citations will be allowed, and sometimes it can vary depending on the project's requirements.
Also Read: How to Best Use References in a Dissertation
What are the Sources of Citations? 
Many sources need in-text citations. But some of the most common sources are given below:
Research Journals
Books/e-books
Newspaper Articles
Website articles
Publications
Audios and videos
Note: Whenever you are using any of the sources mentioned above, you must check your task's requirements. Sometimes the past three years, the past five years, and sometimes, the past ten years' citations are accepted. So, before you proceed, you must check the date and validity of the source you will use for the in-text citation.
What is the Difference Between the Reference List and Bibliography?
Many people get confused between the terms reference list and bibliography. It's essential to understand it before you proceed to write your assignment.
A reference list includes all the details of the information you have used in your assignment. It should be arranged alphabetically by the author's names.
A bibliography includes a list of all materials you have consulted while conducting your study, which is unnecessary to cite in your assignment.
An annotated bibliography includes a list of full references to the sources. Each reference is followed by a brief description of a minimum of 150 words. Adding annotations is to indicate the readers towards the accuracy and quality of the cited source.
How to Provide Reference in Your Work?  
Always follow the referencing style and guidelines suggested by your professor or Institution.
Identify the dates of publication of the content you are using and note down the source's details while writing your assignment, and you can easily use the list while writing references.
Provide in-text citation and a detailed reference list of the sources you've used at the end of your paper
Include page numbers if you are using any books or e-books. If you are using any online articles or journals, you can include its web address and other details according to the referencing style you are following in your assignment.
Follow the rules of capitalisation, italics, and quotation marks while writing in-text citations and references. You can also use any online citation software to cite the sources. All you need to do is fill out the source's information, and the software will cite it for you.
Always try to use the latest content published in recent years. It'll support your work as evidence of the latest studies conducted on the topic of your assignment.
Paraphrase the content accurately and avoid using direct quotes as they won't reflect your thoughts and opinions. You can use direct quotes if it's challenging to rephrase it or if the author's actual words support your argument.
After completing the assignment, check your paper through an online plagiarism checker to identify whether any portion of your text matches any other sources. It'll help you avoid plagiarism.