How to Organise an Essay
Published by Grace Graffin at August 17th, 2021 , Revised On September 21, 2021
The quality of a well-written essay largely depends on the quality of content and the author's writing style. Students with little to no essay writing experience almost always struggle to figure out how to organise an essay.
Even if you have great essay writing skills but were unable to keep the sequence of information right in your essay, you may not impress the readers.
A narrator wouldn't be able to craft an engaging story until he learns to organise his vivid thoughts. The best way to organise an essay is to create a map of the essay beforehand to ensure that your essay's structure allows for a smooth flow of information.
Here is all you need to learn how to organise an essay.
The Importance of Organisation of an Essay
Readers are always looking for an easy essay in its approach, i.e., An essay that is reader-friendly and follows an easy-to-understand structure, etc.
Your essay should be organized to convey a clear message to the reader, without using any vague statements. As an essayist, it will be your responsibility to make sure that there are no spelling, grammar, capitalization, and punctuation errors. In the essay paper.
You might wonder why you need to put the increased effort into the organization of an essay. If you had the opportunity to work with a professional essayist or any other individual working in English literature, you would get to know that each of these professionals pays a lot of attention in organising an essay because a poorly structured essay can really turn away your readers.
Different Patterns for Organisation of an Essay
There is no specific way of organising an essay. Multiple style and methods are utilized by writers based on the academic subject, academic level, and expectations of the audience. Below we have discussed some of the most common ways to organise an essay.
Chronological Organisation
This way of organization tends to discuss the events in the specific order they occurred. The chronological organisation method is especially important for narrative and reflective essays. The writer will be expected to recognise the sequence of events and structure the essay accordingly, i.e., what happens in the beginning, middle, and last.
Spatial Organisation
The spatial organisation refers to describing items based on their physical location or relation to other items. This method tends to discuss comparisons, narrations, and descriptions.
When using this technique, make sure to organise the information pertaining to comparisons, narrations, and descriptions from either top to the bottom or left to the right.
For instance, if you are writing an essay about a brand new featured smartphone, one can begin to brief about the smartphone starting from the top camera to the buttons placed on its bottom.
Climactic Order
This method is also known as organising by importance. Following this technique, the writer starts the essay by the least important information and gradually move towards the most important one.
interested in ordering an essay?
Topical Organisation
As the name itself suggests, this form of organisation explains different features and sides of the topic with no specific order. Unlike climatic order, this type of essay organisation treats different aspects of one topic with the same importance.
For example, describing how information technology has had serious consequences on mankind can start with how people overlooked the technology in the beginning, then discuss the causes of social media addiction that has taken the world by storm in the recent times.
Also Read: How to Develop Essay Topic Ideas?
Hire an Expert Essay Writer
Orders completed by our expert writers are
Formally drafted in an academic style
Free Amendments and 100% Plagiarism Free – or your money back!
100% Confidential and Timely Delivery!
Free anti-plagiarism report
Appreciated by thousands of clients. Check client reviews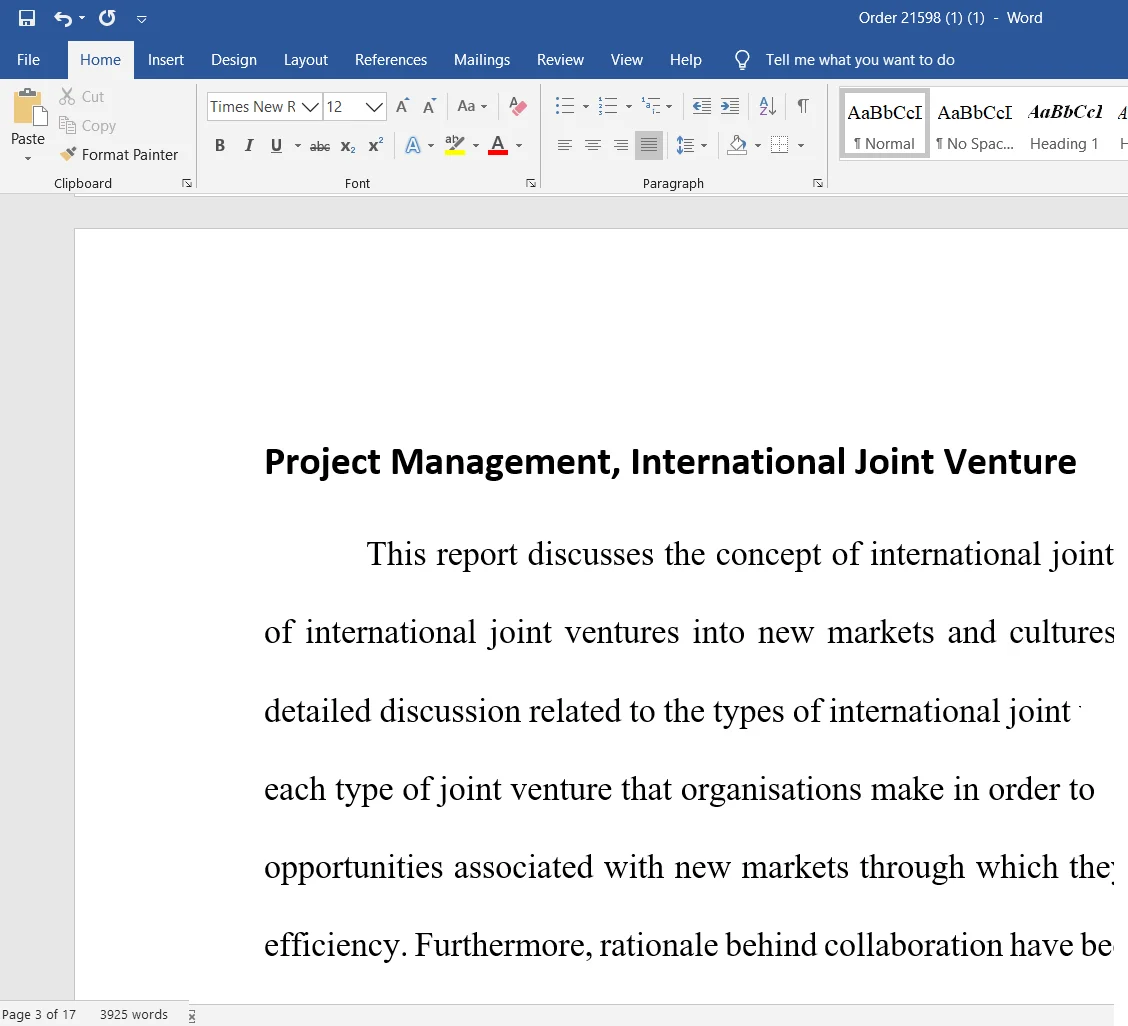 Key Tips for Organising Your Essay
Planning and organizing your essay not only benefits the reader, but the writer also gets great help from the whole process. Following organizational patterns help the writer in saving time without having to go through the same content repeatedly.
If you plan to develop a great essay, you must ensure good planning for your essay. Let's discuss some key tips on how to organize an essay:
Also Read: Organisational Templates for Essays
Start Your Essay with Simple Arguments
A good tactic in making your essay organized is to start your essay by providing simple arguments. It doesn't mean that only simple arguments should be part of the essay. Relatively complex or difficult arguments should also be placed later in the main body of the essay.
If your readers can understand the most basic arguments, they will be more likely to grasp the message resulting from more complicated arguments and statements.
This further relates to the point that if you start your essay with simple information that your readers can agree to without much hesitation, you will be more likely to convince them to agree to more controversial arguments.
Know Your Audience
In this era of technological advancement, people tend to make quick decisions as they have multiple platforms to look for any content. Understandably, the essay needs to be well structured and well formalized, yet it should be organized in a way that must be user-friendly. If the audience you are going to target isn't going to be enticed by it, you need to reconsider your approach and tactics.
Define Technical Terms
While providing information in the essay, make sure that you define all the technical terms that the readers may not be aware of. This needs to be done as the first step before your reader decides to avert.
It would be best if you drafted your essay in such a manner that a layperson can understand it without making any extra effort. Jargon or technical terms must be defined within the content.
If used excessively, you can describe these terms in a different paragraph, making it more convenient for the readers.
How Can Research Prospect Help?
Still unsure about how to organize an essay?
Have you put so much effort into your essay, but still, it doesn't seem like what it should be? Well, you need not worry because our professional writers can design and structure an essay exactly the way it is supposed to be. If you are looking for an organized and presentable essay, please take advantage of our professional essay writing service.
Want to Know About Our Services? Place Your Order Now Essay Writing Samples