Exam Resit Help – What you Should Know About Resetting an Exam
Published by Jamie Walker at January 27th, 2023 , Revised On April 6, 2023
Are you resitting your exam but unsure about what to expect? Thought you would have anxiety-free and relaxing summer fun when your exams were all over but unfortunately failed on your exam?
University coursework and exam assignments can be exhausting, but nothing could be worse than ending up failing one of your exams and facing the prospect of a resit.
If you are in the unfortunate situation where you must resit an exam due to your poor grades, there is still no need to panic. While this may not be a great place to be in, it is certainly not the end of the world.
Because you can't risk failing your exam the second time around, Research Prospect has compiled some valuable tips and techniques for you to achieve the highest possible grade in the resit.
Will My University Consider Me For Resit Exam?
The first question that would come to your mind when you fail an exam is whether or not your university will allow you to resit the failed exam. Luckily, most universities do not penalise students for retaking exams, even though some may cap the grade to B or C depending on your academic level and programme requirements.
By trying again, you are demonstrating dedication, commitment, and determination. All these traits are highly sort-after by universities. So yes, your university will let you resit your failed exam.
Do I Need to Resit My Failed Exam?
Passing the exam that you failed might be mandatory. A student who didn't pass a particular exam or scored less than the passing grade will have to take exam resit.
Still, it's entirely up to you whether you want to retake the failed exam the same semester or wait until the following season to do them.
Note that you will be required to resit the whole exam. You cannot simply resit the parts you didn't do so well on to pass the module.
Exam Resits – How Do They Work?
Most universities conduct exam resits in August and September. Your academic department will advise you on the date of the resit. At some institutes, you could be asked to pay an additional to retake the exam.
Each academic exam is unique, so don't expect to be presented with the same exam you took on the first attempt. Still, the exam will follow the same or a very similar format. Typically, exams include multiple-choice questions, short and long essay questions, and or calculations.
In the event where you performed poorly due to extenuating circumstances or illness forced you to miss your exam, your resit could be likely be granted the "first attempt" status. This means that the maximum mark you achieve in the exam will not be capped.
For the purpose of this blog post, we are assuming that you failed the exam on the first attempt and will be taking a capped resit.
How to Achieve a High Grade in My Exam Resit?
To achieve the highest possible grade in the resit, you will need to enhance your knowledge of the key concepts and ideas that make up the exam. Research Prospect experts can help you with that. Our expert writers are highly qualified, holding degrees from reputed universities in the UK, the USA, Australia, UAE, and Canada. You can place your order for exam revision notes here.
Here are some tips to help you do well in the resit:
Stay Positive – While you couldn't perform to your expectations on the last attempt, you still have another chance to make things right. Think of the process as an opportunity to further improve knowledge around the exam subject and polish your exam technique. Take comfort in the fact that you have been here before, and you only have to pass.
Use past papers and exam revision notes – Past papers and exam revisions can greatly assist you in your preparation. Reading the exam notes prepared by our experts will enable you to revise the key concepts and information that the exam questions are likely to be based on.
Learn from your mistakes – Think carefully about the mistakes you made the first time. Were there any sections where you particularly lost marks or gained them? Spend most of your team revising for the areas that your lost most marks.
Manage your time more effectively – Because resit exams are capped, you only need to score the minimum pass mark, so you should be mindful of overkilling. You may decide to skip some topics that you just don't get at all and focus on nailing the parts of the course that you are more confident about.
Electronic sources – Conduct desk-based research to find electronic data that could assist you in your preparation for the resit exams. You can find relevant and authentic academic sources in Google Scholar and other online libraries such as QUETEXT, Elsevier, and more.
Ask for Help with Exam Resits
Having accurate answers to past exam questions can help you in many ways, such as relieving much of the academic pressure on you and providing helpful guidance on approaching specific questions.
With our exam notes writing service, you can get help with all types of case studies, exam notes, and revision notes. Our experienced writers work closely with you to ensure that you get exactly what you paid for. Here are some ways our exam notes writing service can help you;
Receive shortened versions of notes by outsourcing your hardest exam revision.
Targetting specific requirements such as theories, models, and frameworks.
Save days and months of research and writing.
Let our writers write your exam notes while you concentrate on other revision tasks.
Guaranteed improvement of your exam grades.
Exam notes are all about prioritising information and working to a schedule. These notes are usually focused on key ideas, using brief points, mind maps, and shorthand to express topics quickly.
Usually, exam notes will only focus on one or two topics of study and are almost always concise, to the point, and cut out any information that isn't essential. There are many advantages of preparing exam notes, including;
Hire an Expert Writer
Orders completed by our expert writers are
Formally drafted in an academic style
Free Amendments and 100% Plagiarism Free – or your money back!
100% Confidential and Timely Delivery!
Free anti-plagiarism report
Appreciated by thousands of clients. Check client reviews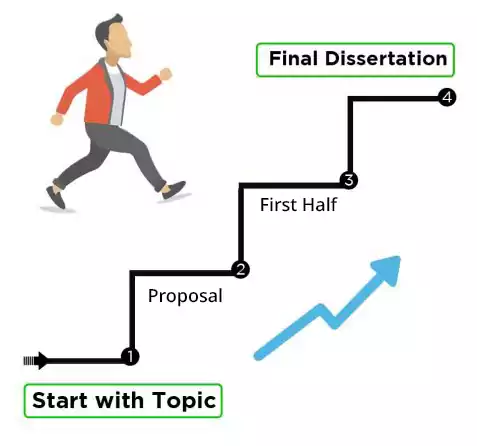 Improved Memory Retention – Exam notes are summarised and shorter in length, making them easier to remember. This means that you will have less reading material to study, and therefore you can focus on the more important stuff.
Prioritising – Exam notes make it easier for students to focus on only the most critical information. Additional information that is not directly relevant to the exam can be cut out. So this practice helps you to prioritise critical concepts and ideas related to the subject automatically.
One-time Writing – If you are a student, you know how difficult it is to add to your notes regularly. Exam notes are highly specific to the exams or assignments, so really, you need to include only what is relevant. Exam notes are a classic example of one-time writing where you spend 5 to 6 hours just once to develop the notes rather than having to spend 2-3 hours every week.
A service that provides accurate answers to past exam papers can turn out to be a blessing for students who are struggling to manage multiple deadlines.