How to Choose a Dissertation Topic
Published by Jamie Walker at August 16th, 2021 , Revised On August 25, 2023
The dissertation is one of the most testing academic assignments for undergraduate, graduate, or doctoral students. When writing a dissertation, you are expected to answer a particular research question and derive findings that can have implications for future research.
Nevertheless, writing can be a daunting task because dissertations are complex academic documents with intricate rules. Particularly, students need to select a good dissertation topic.
However, the prospect of selecting the appropriate topic can be overwhelming because many lack experience writing dissertations.  In other cases, students might have limited time for writing as they have to manage their personal and professional needs.
Here we bring to you important guidelines that can facilitate if you are unsure how to choose a dissertation topic that is interesting, relevant, and manageable.
Step 1. Assess the Course Requirements
If you have just started to look for a topic, you might be wondering how I chose a dissertation topic that could leave a lasting impression on my supervisor and help me score a high academic grade.
It is important to note that each course has specific requirements or terms and conditions that guide students to determine the dissertation topic that best suits their needs.  The nature and suitability of your chosen dissertation topic are dependent on the academic course being studied.
For example, you might have wanted to know how to choose a thesis topic for a master's or how to choose a thesis topic for an undergraduate course but overlooked your course requirements.
It is vitally important to look into your course requirements before narrowing down the topics instead of being caught up in confusion.
Your department's dissertation writing requirements, in some cases, can be very extended and perplexing; specifying the minimum and maximum word count, outline the list of possible topics, and identify the methodological requirements.
On the other hand, the prerequisites might be very limiting and unclear, with only the deadline and word count requirements being specified. No matter the requirements, it is essential to check with the course coordinator if students are unsure about choosing a topic for the dissertation.
Step 2. Select an Extensive Field
A prudent practise is to evaluate topics that are interesting for students in their courses. For instance, students can select a familiar topic that guides them during research. It is relatively easy to start research with known topics since you will not have to write from the beginning.
One way to find a topic is to search how to choose a dissertation topic on Google. There is no need to have advanced knowledge about the topic since basic information can guide students to investigate the topic further and narrow it down to something relevant, valuable, and manageable.
At Research Prospect, we have created hundreds of topics for undergraduate, Masters and Ph.D. students. Please click here to find your topic in our free dissertation topics database, no matter the academic subject. We are the only company in the UK that provides free topics along with an aim and justification to help you get started.
Hire an Expert Writer
Proposal and dissertation orders completed by our expert writers are
Formally drafted in academic style
Plagiarism free
100% Confidential
Never Resold
Include unlimited free revisions
Completed to match exact client requirements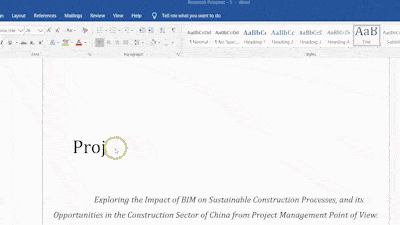 Step 3. Search Relevant Academic Literature
This is another important aspect of how to choose a dissertation topic. Students should find reliable and credible books, online dissertation topics databases, and articles to explore possible topics.
Highly rated journals frequently publish articles that introduce readers to new research on any topic. One way of choosing a dissertation topic is to use Google Scholar, which is a good resource for finding relevant journals for any subject.
It includes abstracts of relevant research that can inspire students to select their dissertation topic. Many universities have online libraries that students can access to find information about their specific subjects.
For example, students might want to know how to choose a dissertation topic in English literature. The above methods can assist them in the research process.  While reading different books and articles, students should make notes about ideas that can be used to create a list of possible topics.
Also Read: What is Research Problem in Dissertation?
Step 4: Narrow Topic to Niche
Now that you have already completed the preliminary research, the next step would be to evaluate every topic and scrap the ones that are either too broad or too narrow.
The key to choosing a great dissertation topic is to identify a niche that still needs more research or a topic that is still debatable among researchers. You can investigate contemporary issues that have an impact on humans and society.

An example of a niche topic is "Social media strategies for business organizations".
Another example would be "Identification of barriers that act as obstacles towards the popularity of sustainable architecture".
Whatever the specific niche, it is crucial that adequate information on the topic is available because of the need to provide a robust theoretical basis for the dissertation.  Develop a research problem statement and research questions to further narrow the topic.
Here are some ideas for you to consider;

Identify the time needed to study the academic sources on the topic.
If the list of sources is extensive then it might be necessary to narrow the topic even further.
If you are unable to perform primary research, make sure there is adequate information to complete the objectives of your descriptive dissertation.
Step 5. Evaluate the Best Research Approach when Choosing Topic
Select the research method that is most suitable for your dissertation and meets your degree programme. This is an important stage of choosing a dissertation topic, but there is no need to panic.
The two methods of research employed in academic research are known as primary research and secondary research. It is recommended that students evaluate artefacts or examine various theoretical approaches.
For example, if you have chosen a dissertation topic in education, then you might decide to base your dissertation on primary research because primary research would enable you to address a research problem that is of critical importance to the education industry by filling an obvious gap in knowledge.
On the other hand, if you are testing a hypothesis and you find out that there is sufficient literature already available on the subject, then you could base your dissertation purely on secondary data.
However, dissertations can include one or multiple approaches to research. You should consult with your mentors about the best research method, especially when unsure about how to choose a dissertation topic for a PhD level assignment.
Primary research can be costly and time-consuming, while secondary research is cost-effective and saves time. Selecting the right approach is dependent on the resources and time available to students.
Here are the most notable advantages and disadvantages of primary and secondary research. 
Step 6. Demonstrate the Relevance of Topic
Perhaps the most important step is to ensure the topic is relevant to your field of study. Your topic should be academically relevant and aim to fill a gap in existing knowledge or provide new insights into the field.
It should also be socially relevant as the results should promote social change and contribute towards an understanding of society.
Finally, it must be practically relevant by contributing towards problem-solving or improving quality of life. A relevant topic should be interlinked with contemporary subjects, debates, and topics. The research problem can be used to demonstrate the relevance of the topic.
For example, if you are stuck on how to choose a dissertation topic for a master's course, a master's dissertation on strategic human resource management could identify the implications of the research for modern firms and their HR practices.
Similarly, if you are doing all this research to choose a doctoral dissertation topic, a doctoral dissertation on a political science topic could assess the implications for policymakers.
Step 7. Submit the Topic to Committee
Once you have selected a topic, and are ready to proceed, submit the topic with a brief description to the program supervisor or coordinator. Once approved, a dissertation research proposal will be needed as the next step.
If your supervisor doesn't approve of your chosen topic, there is still no need to panic. You can follow the same steps on how to choose a dissertation topic and send them more suggestions.
Each of the steps described in this article is part of a gradual and systematic process that will assist students in how to choose a dissertation topic. It is important to use planning and preparation because the result of your dissertation project, to some extent, will depend on your chosen topic.
At Research Prospect, we have created hundreds of free topic suggestions for students. Whether you are an undergraduate, Master's, or Ph.D. student, you can find an interesting, relevant, suitable, and manageable topic for your research in our free dissertation topics library.
Our dissertation writers can also provide you with free custom topic ideas and a plan/outline on your chosen topic to help you get your topic and plan of research approved by your supervisor.
Order a Proposal
Worried about your dissertation proposal? Not sure where to start?
Choose any deadline
Plagiarism free
Unlimited free amendments
Free anti-plagiarism report
Completed to match exact requirements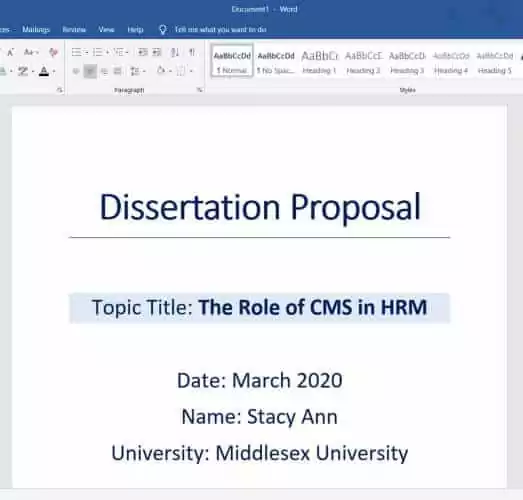 Frequently Asked Questions
Yes, your dissertation topic matters significantly. It shapes your research, impacts your engagement, and influences your academic and career path. A well-chosen topic aligns with your interests, contributes to your field, and enhances your overall learning experience.