University Guide for Mature Students
Published by Jamie Walker at August 12th, 2021 , Revised On February 9, 2023
Who Are Mature Students?
The term 'mature students' is used for students who resume studies after a gap during their graduation or post-graduation. Many students quit their education due to many reasons, commitments, and responsibilities.
Some facts about mature students enrolled in universities;
Most mature students are 21 years of age during their graduation and 24 years of age during their post-graduation
Around 38% are between 25-30 years old
Approximately 10% are 40 years or older
Mature students may have some or no previous education, and they can enroll in diploma courses as per their work experience and abilities to accomplish the course. Some students pursue graduation or post-graduation after a gap, while others want to update their skills as per professional requirements.
Benefits of Studying as a Mature Student
There are many benefits to applying for higher education such as
You get a lot of support from mentors, course providers, student unions, and specialised staff even if you find it challenging to complete your academic responsibilities.
You can complete your education even after several years as the flexible time and courses are designed as per your needs.
It helps you start a new career with a new degree.
You get the opportunity to acquire new skills and experiences.
It keeps you updated by improving your job prospectus.
How to Select the Course?
You don't need to worry too much about your eligibility to apply for higher studies. No matter if you want to complete your higher education with previous minimum qualifications, there are many courses you can access at your convenience. You can apply based on your work experience and prior qualification. Some courses make you qualified enough to get entry into the institution or course of your interest.
Furthermore, you can also study from home through various online distance learning courses offered by renowned universities.
Attend Open Days
The open day is a program organised by colleges and universities to guide the new students about their various courses and career scope. You can attend such open days and meet the colleges' staff and current students to get appropriate information and guidance.
Decide Full Time or Part-Time
Many mature students prefer part-time courses due to professional and family commitments. Considering this issue, many universities offer part-time courses and an e-learning mode of study to help you access the course during your feasible hours.
Get Help With Your Personal Statement!
Personal statement written by our expert writers are;
Clear and coherent
Make use of correct grammar and sentence structure
Includes recurring themes for multiple different courses
Showcase your achievements, experiences, and soft skills
Completed to match exact client requirements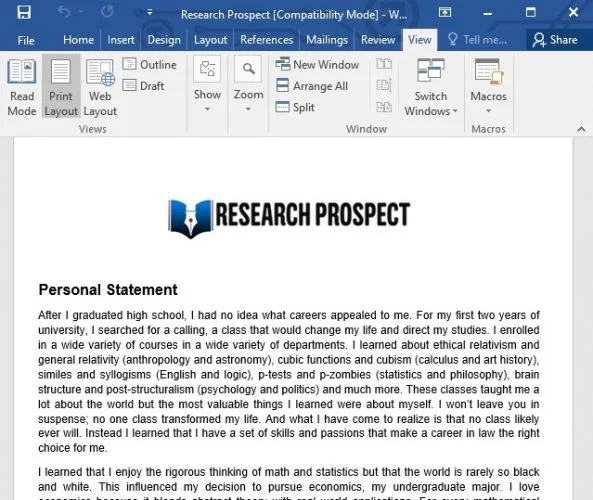 Tips to Follow While Planning for Higher Studies
Collect the Information
You need to plan and choose which course you want to take and where you want to apply. The admission requirements vary from college to college. It is always better to meet the college authorities personally and obtain the required information and guidance.
Choose the Course
You can choose the course based on its career scope, previous educational background, and career plans. If you are confused to choose the appropriate course for then, you can search for the course details, benefits, fee, and flexibility according to your time and convenience.
The following questions may help you choose the right course;
What is your goal?
How much time can you spend on your studies?
Which subjects do you find interesting?
Which university is providing the course? What benefits are they offering to students?
A Guide to Writing the Best Personal Statement for Your College Application(Opens in a new browser tab)
Financial Planning
After selecting the course, you need to plan your expenses for study. Some universities provide maintenance loan that you have to repay after completing your course. Sometimes non-repayable grants are also offered depending upon your financial condition and family income. Other grants are also offered, such as:
Disabled Students Allowance
Childcare Grants
Adult Dependant's Grant
Parent's Learning Allowance
Apart from this, many universities also offer tuition fee loans and scholarships.
Part-Time Job
Another way to cope with the financial issue while pursuing your higher education is by taking a part-time job. Many mature students face financial hardships due to their responsibilities and commitments. A part-time job is a great way to efficiently fulfil your studies' financial requirements and balance your work and education.
However, many universities do not recommend students to work during the lecture hours; still, some universities provide the opportunity to find a job in local areas with job shops organised on their campus.
Keep in Touch With Your Mentors and Class Fellows
After a long time, returning to student mode may get a feeling of nervousness or embarrassment, especially due to your age. You don't need to worry about this at all, as several students of various age groups across the globe apply for higher studies. Instead, this will allow you to spend time with students of various age groups. This can turn out to be a great experience, and you will be able to deal with all sorts of people professionally. Try to introduce yourself to your mentors personally and so that they can guide you wherever you seek personal guidance in balancing your studies, work, and family responsibilities.
Connect With Other Mature Students
Resuming the studies being a mature student is challenging, and you need to prepare yourself mentally to adjust to student life. You can associate yourself with other mature students who face the same kinds of difficulties and challenges as you. You will get mutual support from such students, and it will strengthen you, and you will feel that you are not alone in this new journey of success.
How to Apply?
If you are applying online, then.
Know about the deadlines
Register for online application
Login to complete the application process
Fill in the required details of academic, employment accurately.
Please keep track of your application after submitting it to know the status of your application.
Reply to invitations and offers.
Once your admission is confirmed, you will get a confirmation message from the university