University Entry Requirements in the UK
Published by Jamie Walker at August 12th, 2021 , Revised On February 9, 2023
Every year thousands of students across the globe plan to study abroad. The U.K. comes among the most preferred choice of students for studying abroad. Many institutions of the U.K. are top-ranked in the global ranking. If you are also planning to study in the U.K., here is a complete guide concerning the U.K.'s university entry requirements.
Major Entry Requirements in UK Universities
The following are essential requirements for acquiring admission:

Education
If you aim to get admission, then you need to meet the requirements of your selected university. Generally, most of the requirements remain the same across all the universities, but they might be slightly different in some cases.
Graduation – You should have at least 12 years of academic qualification. It can be in any field, but students who have studied similar subjects are likely to have more chances of securing admission.
You must have taken at least two subjects at the time of your 'A' level.
Post Graduation – Sixteen years of qualification is required if you want to apply for post-graduation.
Doctorate – Your master's, along with a successful thesis defence, is required if you want to apply for the doctorate programme.
Note: An extended project is not the fundamental requirement of any university, but it can still be a value-added advantage for graduate students.
Language Requirements
If you are from a country where the official language is not English, you must qualify for some of the tests to meet the English proficiency level of U.K. Tests like IELTS, TOEFL are considered the best tests for Non-English speaking students.  A few details of these tests are given below:
IELTS
IELTS stands for International English Language Proficiency Test System, usually conducted in many parts of the world. The governing body of IELTS is the British Council which conducts these types at certain times of the year. IELTS test is usually valid for two years.
Minimum IELTS scores required;
Vocational courses or any diploma at the university level, then you must possess 5.5-6 IELTS bands.
Undergraduate level, you need to score 5.5-6.5 bands depending on your institution's requirements.
Graduate-level, then you need to score 6-7.5 bands in IELTS.
Doctorate level, you have to score 7-8.5 bands.
Note: All these bands may vary depending on the Government or institutional policies.
TOEFL
If you are not interested in the IELTS, you can also take the "Test of English as a Foreign Language" or TOEFL as it is an alternative test to IELTS.  This test is accepted widely because of its clarity. The minimum scores required are provided below;
If you want to get admission in
Vocational course, diploma, or undergraduate degree, then you must possess a minimum of 60 -65 and a maximum of up to 110 scores in TOEFL.
Graduate degrees, at least 74-82 scores, are required.
Doctorate level, you need to score at least 90.
All these scorings may change depending on the requirements of the University
How to Complete Your UCAS Application? (Opens in a new browser tab)
Get Help With Your Personal Statement!
Personal statement written by our expert writers are;
Clear and coherent
Make use of correct grammar and sentence structure
Includes recurring themes for multiple different courses
Showcase your achievements, experiences, and soft skills
Completed to match exact client requirements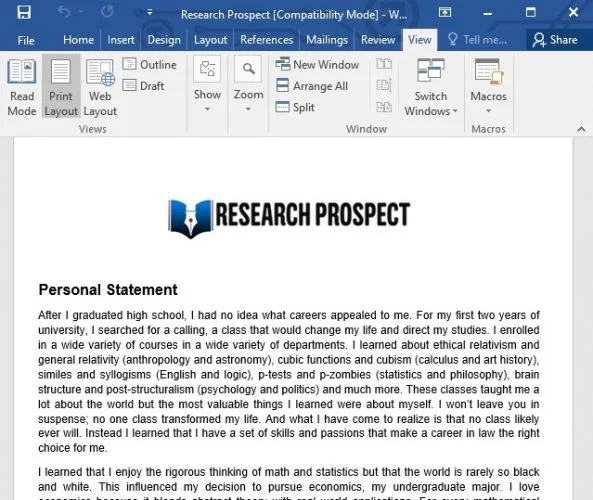 Entry Test Requirements
The U.K is a dreamland of quality and advanced education for students from around the world. Due to the students' high interest, many universities in the UK require prospective students to pass an entry test. This test is designed for several purposes, including but not limited to the evaluation of intelligence and subject knowledge. The test also enables the students to glance at the curriculum and study standards of the UK.
After the test, the scores are revealed to students, but the scores are still included in the feedback. The student can then proceed with the subject in which they had scored well.
Documents
When you fill the academic requirements, organise and keep the other essential documents ready to be submitted. The documents include:
ID card and passport
Academic documents including certificates of your degrees
Reference letter from two of your best and supportive teachers. It will be value-added stuff, and at some institutions, it is mandatory as well.
Work experience letter: if you have done any job throughout your academic career, then an experience letter works better. Your employer should initially provide this letter, and it must fulfil the international criteria.
Interview
The interview is the final stage of the admission process. Although not all UK universities prefer conducting interviews, some reputed universities still arrange one-on-one interviews with them. This is done to scrutinize the process of selection and confirm the number of students applying for admission.
This would be an educational interview to assess your overall skills and abilities. You need to prepare well and attend your interview confidently.
Also Read: University Application Advice for Parents
Some Additional Tips
Remember that there might be some additional requirements for your university. As every institute has its own rule, so the following may serve as extra details:
Some universities may ask for a letter of motivation, as well. It should include how much you are enthusiastic about admission.
Statement of purpose is required to showcase what you have done earlier and why you are interested in this degree.
Health Pad/letter can be asked to measure your current health position.