Tips for Writing Your Personal Statement
Published by Jamie Walker at August 12th, 2021 , Revised On August 25, 2023
If you are struggling to write you're a perfect personal statement, this article is for you.
What is a "Personal Statement"?
A personal statement is an overview of your personality that highlights your skills, strengths, achievements, and goals. It is written for the following purposes.
Personal statements are for: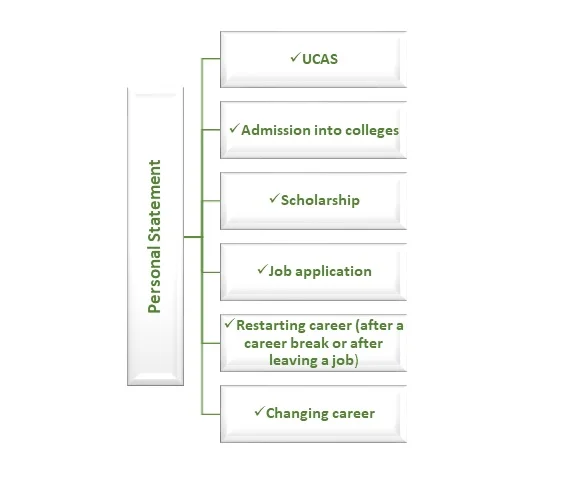 Importance of Personal Statements
No matter you are applying for college, university, scholarship, or a job. Personal statements provide you with an opportunity to convince the reader (admission officer or job recruiter) that you are a perfect fit for a particular position or job.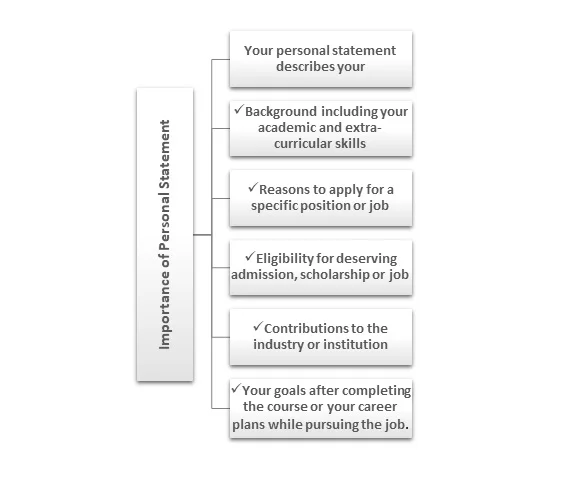 Do's While Writing Personal Statements
Research Thoroughly
Always research the college, faculty, course, and career scope before writing your statement. Make separate lists of the course details and your eligibility for that course, including a list of your skills, important events, achievements, and your future goals. This activity will help you select the most relevant and essential points for your statement.
Consider it as Creative Writing
While writing personal statements, feel like you are writing a piece of creative writing. You can convince your reader either by your artistic writing style or your storytelling. Choose an exciting and unique style of writing that grabs the attention of the reader. At the same, you need to ensure that your writing is clear and understandable.
Narrate Your Story
Your statement should complement your application, and you can achieve it by narrating the crucial aspects of your personality and your life incidents. It would be best if you were passionate while writing it to not merely look like a list of your skills and life events.
Be Yourself
Instead of using others' ideas and thoughts, use your tone and your ideas. Use active voice as much as possible and make your writing sound natural rather than making it complicated.
Example – I'd like to express my interest in studying in this Institution so that…….
Be Honest
It's necessary to provide the right information about your skills, life incidents and achievements.
Use Specific Names, Illustrations, and References
It makes your application stand out from the rest, and readers may remember you with such specific details.
Example:
During my trip to Ajanta and Ellora…
My volunteering at the Farewell Party of City College.
My visit to Charing Cross Hospital….
My Research on Anger management…
Use Compelling Opening Lines
Your statement should be engaging from the first line, and to ensure it, you need to choose impressive lines. You can do it even after completing the writing process of your statement.
For instance:
I have always been interested in pursuing a career in…
I'm applying to this institution because…
It was always my dream to pursue my career in this subject….
I've been interested in machines since my childhood and mechanical engineering has become my passion….
I've always been interested, passionate about…
Reflecting on my academic knowledge…
Focus on Your Strengths
Talk about your strengths, including skills and the things that inspire and motivate you. It makes a positive impact on the reader about your abilities.
Example:
Communication skills
Team leading skills
Research skills
Creative skills
Project management skills
Prove Your Skills
It's not enough to mention about
What can you do?
What are your abilities?
What have you achieved?
You need to prove and show how you managed to do it and manage to achieve something in the future. It would be best if you were logical enough to organise and link the story and reasons with your mentioned strengths, skills, and achievements.
For instance, it's not enough to say;
I've got extraordinary communication skills.
I'm a dedicated and hard-working individual.
I'm a great writer
I'm an excellent public speaker.
Instead, you can add a story validating your statements such as:
I've attended many workshops that helped me improve my communication skills.
I took a part-time job as a home tutor that made me a dedicated and hard-working individual.
I'm fond of reading books, and this habit has improved my writing skills.
I participated in many speech contests, skits, and anchoring tasks during my school and college that helped me polish my public speaking skills.
Get Help With Your Personal Statement!
Personal statement written by our expert writers are;
Clear and coherent
Make use of correct grammar and sentence structure
Includes recurring themes for multiple different courses
Showcase your achievements, experiences, and soft skills
Completed to match exact client requirements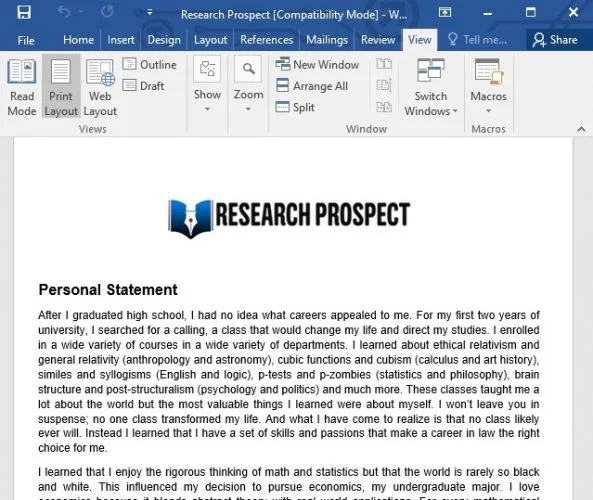 Don'ts While Writing Personal Statements
Avoid the following things:
Clutter
Keep the sentences short and straightforward without exaggerating them. You can avoid wordy phrases, unnecessary auxiliary verbs, conjunctions, and anything that does not have any meaning in your writing.
Cliches
You should not aim at impressing the reader by using fancy words and phrases in your statement; instead, you should focus on convincing the reader that you deserve a particular position for which you are applying. Choose your words wisely and avoid clichés (phrases that are used just for saying anything and that lack association with reality) such as:
Quotes and thoughts of other people
Proverbs, like all glitters, are gold.
Phrases like a hard-working individual, having a thirst for knowledge, being an ardent learner.
This kind of language does not make your statement powerful; instead, it only gives a vague impression of words.
Grammar and Spelling Mistakes
Accuracy of the language is the key to presenting your ideas. You need to ensure that your grammar, punctuation, and spelling are accurate. If you feel you cannot figure out the mistakes, you can take your friends and parents' help. You can also use online grammar checking tools to rectify the errors.
Copying Other's Statement
No matter how much you like anyone's writing style, but you can't copy-paste others' statements; otherwise, your application may get rejected for committing plagiarism. Many Universities check personal statements through plagiarism checking tools. You can also check your document through such online tools before submitting it.
Frequently Asked Questions
In a personal statement, write about:
Your background and experiences.
Skills and qualities relevant to the context.
Achievements and challenges you've faced.
Reasons for pursuing the opportunity.
Future goals and aspirations.
How you'll contribute or benefit from it.