University Application Advice for Parents
Published by Jamie Walker at August 12th, 2021 , Revised On February 9, 2023
Applying for admission to the university is a crucial decision for your child's future. This decision involves the student's hard work, future expectations, and hopes and dreams of a student's family, and parents are also associated with it.
However, students have many resources to collect information before choosing their university for higher education, but parents also need to know the application process's specific details before proceeding.
It helps parents to resolve any issues their children encounter during the application process. If you are a parent or family member of a student, you can follow the tips given below to help your child.
How Can You Help Your Child?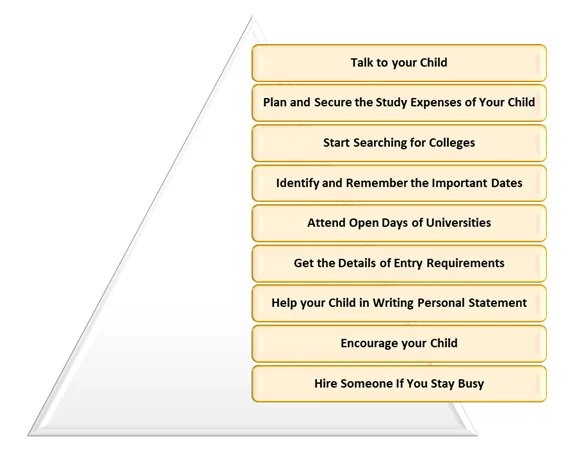 Talk to Your Child
This is the first and foremost step you need to take as a responsible parent. Many parents force their children to choose a career path that is already decided by themselves without the child's consent. It will only push your child to crawl along the path unwillingly that you have chosen for him/her.
Instead, you can talk to your children while they are in the mood of sharing their thoughts. You can involve your children in any activities and games and learn about their interests, goals, and abilities to achieve their goals.
If they are confused between what to choose and what not and are not aware of their interests, you can guide and help them identify their skills and career goal efficiently.
Plan and Secure the Study Expenses of Your Child
You might be aware of the goals and interests of your child years before the time of applying for their college. Still, you need to plan the financial expenses depending on your income, and if you can't afford it, you may arrange many other alternatives, such as loans for education.
You can try to collect full information on various kinds of financial supports so that you don't need to panic when applying for admission. You can even clear dues of taxes, instalments, mortgages, bills, and any other regular expenses so that your child may not get difficulty while applying for scholarships or educational loans.
Start Searching for Colleges
Many people feel that they can search and select their college and apply wherever they find it convenient. However, the fact is that searching for college is also a daunting task because of growing competition and an increased number of applicants.
Universities set specific criteria and deadlines for applying to their institution.  It is essential to meet those requirements and achieve this, and you need to prepare your child during his early years of high school.
Furthermore, many students start preparing themselves before 3-4 years by participating in extra-curricular activities, jobs, internships, and social work to help them in their admission. Sometimes they also work on models and projects that can prove their achievements and skills.
Identify and Remember the Important Dates
You need to ensure that your child does not miss any important dates, such as UCAS application submission, and you also need to confirm the dates if they have changed or postponed.
Get Help With Your Personal Statement!
Personal statement written by our expert writers are;
Clear and coherent
Make use of correct grammar and sentence structure
Includes recurring themes for multiple different courses
Showcase your achievements, experiences, and soft skills
Completed to match exact client requirements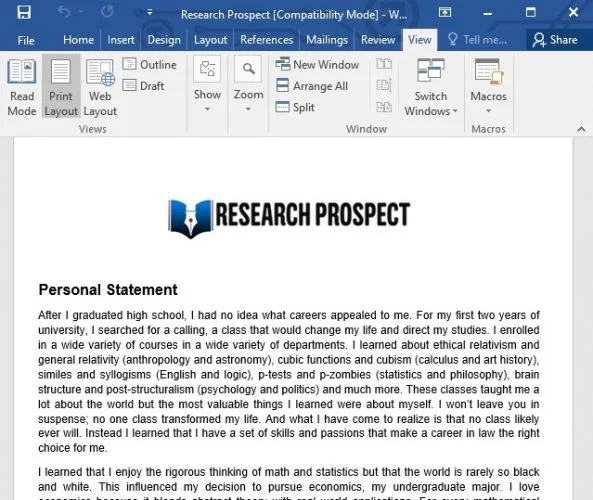 Attend Open Days of Universities
Colleges and universities organise open days. The open day aims to guide the new students about the various courses they offer and their benefits. You can attend open days and get maximum information and details to help your child in his/her application process.
Try to visit the open days of various universities in which your child is interested. You can meet the staff and current students of the colleges to get appropriate information and guidance. You can also reach the parents of other students that may help you get the essential details.
Get the Details of Entry Requirements
While selecting the colleges, you might be having your child's subjects of interest in your mind. After filtering the colleges based on your research, you need to know about each university's course's entry requirements. It will help you plan your application according to your child's eligibility and train your child to meet the university's requirements.
Help Your Child in Writing Personal Statement
The personal statement is a section where your child needs to present his/her skills and abilities so that the admission committee may provide admission based on your child's expertise and knowledge. You don't need to write it on behalf of your child as he/she has to write it for sure.
However, you can guide your children wherever they seek your guidance; you can help them select their extra-curricular activities, significant incidents, and stories to be mentioned in the personal statement. You can also remind them about writing their statement before the deadline and proofread it before submitting it to ensure that it is written accurately without any mistakes.
Encourage Your Child
Some children are responsible enough to take care of their responsibilities and tasks, while some need your support. Parental support plays a key role in boosting the confidence of students. You can encourage them and keep reminding them about their important dates and tasks politely.
If you encourage your children to focus on their extra-curricular activities, studies, and application process, it will inspire them to achieve their goals. You can support them if they want to learn any skill, join any workshop, and do community service to efficiently achieve their goals.
Above all, try to check their activities personally and never leave everything on your child as this will help you ensure that everything is falling in place accordingly.
Hire Someone If You Are Busy
Many parents have their professional commitments and responsibilities these days, and in such a hectic lifestyle, it is almost impossible for working parents to spend time on their child's activities. However, if you can manage, then you must have to do it by yourself, but if you can't make time for it due to some reason, then you can hire a professional service that can manage your child's application process efficiently.