Replying to University Offers
Published by Jamie Walker at August 12th, 2021 , Revised On February 9, 2023
Have you submitted your application form to the University? Are you waiting for university offers? Not sure how to respond to University offers?
You are in the right place as this article covers all the essential details and tips to be followed while replying to university offers.
After completing the application process, students receive the university offers on the dates scheduled by the universities. Many students get confused while replying to university offers due to a lack of knowledge about the different offers. If you are unsure how to reply to the university offers, follow the tips given below.
You need to ensure that the course you have chosen is based on your subject of interest. You should also confirm whether or not the course provider and course itself are appropriate for you. In simple words, you need to ensure that you meet all the university and course requirements.
This will help you choose the best course without compelling yourself to grab the first available offer even if you are not interested in the subject just because you meet its requirements.
Get Help With Your Personal Statement!
Personal statement written by our expert writers are;
Clear and coherent
Make use of correct grammar and sentence structure
Includes recurring themes for multiple different courses
Showcase your achievements, experiences, and soft skills
Completed to match exact client requirements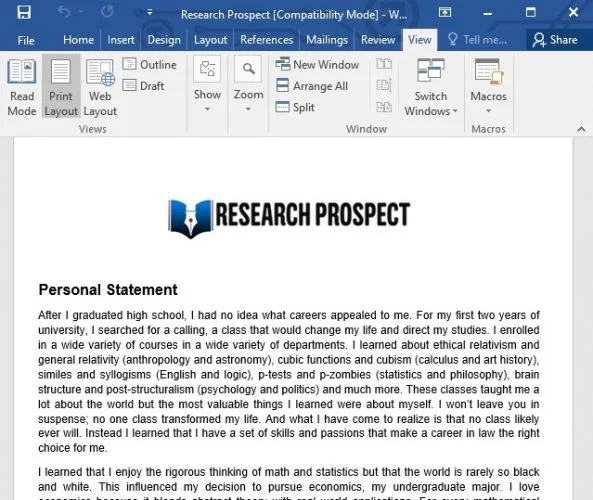 Types of Offers
| | Offer Type | What Does it Mean? |
| --- | --- | --- |
| 1 | @Conditional Firm (CF) | You can get admission after meeting the offer's conditions. |
| 2 | Unconditional firm (UF) | It means that your admission is confirmed without any conditions. |
| 3 | Conditional Firm and Unconditional Insurance | You can select two options, the first one as a firm and the second one as insurance. If you fail to meet the conditions of the firm offer, then you will get admission in the second course unconditionally. |
| 4 | Conditional Confirm and Conditional insurance | You can select two options, first one as firm and a second one as Insurance. If you fail to meet the firm's conditions, you will get admission into the second course of insurance offer with minimum conditions. |
Types of Replies
There are different ways to reply to your university offers. Every offer has specific conditions and requirements, and you need to go through them thoroughly before submitting your reply. The details are given below:
The Firm Acceptance
You can make a firm acceptance of the offer from a specific university if the offer is not asking you to fulfil any conditions and accept you as a student unconditionally. Similarly, suppose the offer asks you to fulfil specific requirements and conditions to get accepted as a student. In that case, you can give it a second thought and consider it as an alternative option.
Insurance Acceptance
Insurance acceptance is a kind of acceptance that is based on some conditions. Always remember that insurance acceptance will be an alternative option after considering the firm reply. You can only choose the insurance option if you don't meet the conditions of your firm offer. It is always better to select the offer with minimum requirements so that you can easily meet its conditions.
However, it is important to meet the insurance criteria to acquire admission based on insurance acceptance. If you have not scored enough grades in your academics, this option still offers you a privilege. It may provide the possibility of your admission despite lower grades.
Furthermore, you can't change your reply after the results, so it's necessary to be attentive and responsible enough while making your decision.
Decline Extra Offers
If you have already selected an offer, you have the option to decline others. According to the criteria, you can't choose more than two offers. Therefore, you can select one firm offer and one insurance offer and refuse all other offers.
In case you don't want to accept any offer, you can even reject all the offers at the same time. However, you can replace the present courses with new courses by exploring UCAS's Extra service option. The Clearing service will help you to find which course is still available for you.
Also Read: University Application Advice for Parents
When You Don't Reply to Offers
Whenever you receive a University offer, you need to ensure that you note the request's receiving dates and the deadline to reply to it separately. You can even set the alarm on your mobile's calendar so that you don't miss it.
In case you missed out on replying to your university offer or the due date has passed, you need to contact the university and tell them about the issue. If they allow you to submit the reply within the newly assigned date, then you can do it. Otherwise, your admission will be at stake, and it will not be accepted. Therefore, you need to remember the important dates for sure.
Can you Change your Decision?
In-depth planning about the course and university is essential to avoid inconvenience later. If you change your mind regarding offers within 14 days of accepting an offer, you can call UCAS, and their representative will make changes in your reply.
Whereas, if it is more than 14 days you have replied to the offer, they may have to go through a detailed procedure to make changes as per your new decision. In this situation, you have the choice to contact UCAS and inform them about changing your reply, but still, there is no guarantee whether or not you will be allowed to change it.
UCAS Student Discounts
Financial security is one of the most critical aspects of the admission of higher studies. If you are one of the students who have struggled a lot to save money and feel that you can't afford the expenses during the admission process, then the following tip can turn out to be much lighter in your pocket.
Also Read: How to Complete Your UCAS Application?
Tip: You can contact UCAS and apply for discounts. Once you get the code, use this in your admission processes. It will get you a maximum discount as per your eligibility. In this regard, you will find relief in paying your fee. You can even apply for other options like scholarships if you think that you meet the institute's eligibility criteria.