How to Write a UCAS Personal Statement
Published by Jamie Walker at August 12th, 2021 , Revised On July 6, 2022
Thousands of students across the globe apply for admission into reputed colleges and universities each year. The admission officer has to go through several applications and filter the most deserving candidates from the list. The personal statement provides a fair chance to showcase your abilities and skills, convincing the reader to consider you as the best fit for the institution.
A UCAS personal statement is a short essay that describes how and why you are an eligible candidate to apply for the specific course/college/university. The admission panel reads this application to decide whether or not to accept your admission request.
Steps to Write UCAS Personal Statement
Many Universities provide you with short writing prompts, and you need to fill them out. Sometimes you need to plan your personal statement according to the requirements of the University.
Choose the College you Want to Apply for Admission.
It is essential to choose the institution before writing your statement. As different Universities have their specific requirements. You can do it through online research as well as visiting some universities if it's possible. If you collect a few details about the university and its faculty, you can explain better your interest in studying at a particular university.
Read and Understand the UCAS Personal Statement Guidelines Thoroughly
It would be best to go through the guidelines of personal statements to write them according to the requirements and avoid mistakes. UCAS Personal Statement has a character limit of 4,000 (47 lines, including blank lines). It means you can't exceed this character limit. While writing it, you need to be careful enough to avoid overwriting. In short, make sure you write it precisely.
Know the Requirements of the University
You collect information and research about various universities, their reputation, the facilities they provide to students before applying there. Similarly, universities also look for talented students as they also have specific requirements from the students, which they don't mention anywhere.
You need to identify the requirements. You can do it by attending the seminars conducted by the universities in which they enclose their requirements and opportunities for the students. You can also meet the college representatives to get an idea about what kind of students they want for the specific course.
Jot Down your Ideas
UCAS personal statement is an area where you need to add valuable information about yourself. Many things, incidents, and experiences occur in our lives, and possibly there will be many important things we forget or remember at the same time. It's always best to list the important events of your life relevant to your admission and study course.
For instance:
Moving to another city
Accident or any tragedy
A trip to historical places
Staying in the hostel
Any gap in your studies due to any personal or health issue
You can use such incidents and narrate your experience of how it led you to choose this course or how it affected and changed your personality.
Get Help With Your Personal Statement!
Personal statement written by our expert writers are;
Clear and coherent
Make use of correct grammar and sentence structure
Includes recurring themes for multiple different courses
Showcase your achievements, experiences, and soft skills
Completed to match exact client requirements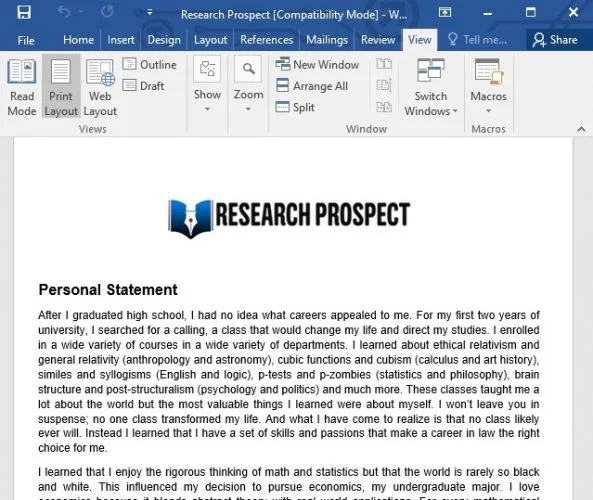 Choose your Extra-curricular Interests and Life Incidents Wisely
You may be a multitalented person and possess various skills, but you need to ask yourself while including them in your personal statement.
Is it relevant to the course?
Is it necessary to mention?
How is it going to help me during the course?
For instance:
If you are a science student, you can talk about the research you have conducted in your previous course.
If you are a history student, then you can talk about the trip to any historical place.
If you are applying for nursing, you can talk about any incident to look after someone.
It will help you choose the most relevant activities to prove it practically later during the course.
Be Truthful
At the same time, make sure that you speak only the 'truth' without being boastful about your skills. If you lie, you may get caught at some point.
Example: You talked about any famous author, leader, or scientist who inspired you in your statement (let's say you spoke about Einstein or Shakespeare). What would you do if your admission officer asked you any question relevant to any specific discovery of Einstein or any particular literary piece of Shakespeare?
If you don't want to land into such embarrassing situations, you need to be truthful regarding every single detail about your academics and extra-curricular activities.
Write the First Draft Freely
As you already know that you can exceed the character limit of 47 lines, but how will you ensure that whatever you have written is worthy?
It's possible to write 47 lines about yourself, but what if you miss something important while focusing on the character limit?
If you want to avoid this dilemma, it's always the best way to write your first draft without worrying about its length and spelling /grammar errors. However, you can edit it later by eliminating the unwanted stuff and by selecting the essential points. You can also improve the structure of sentences while editing them and get a neat piece of writing.
Focus on Answering Three Questions Throughout the Statement
1. What made you choose this course? Narrate any incident of your life that inspired you to choose this course.
2. Why are you applying to a particular university? Talk about the details of the university that attracted you and express your enthusiasm to join the university.
3. What makes you the eligible candidate for the university, and how would you contribute to the course and university? Explain how your competencies can help you implement your plans and achieve your goals during the course. Besides this, mention the contribution you wish to make to the institution through your knowledge and performance.
Include your Work Experience
If you have any work experience, you can mention it in your statement. Many students take part-time jobs for various reasons, and adding such experience is the best way to showcase your time and task management skills.
Express your Enthusiasm
Whether you are an international student or a local student, express your enthusiasm for studying in the U.K. or any specific university in the U.K. Provide reasons for your desire and previous academic experiences.
Never Type Personal Statement Directly in UCAS Online Application Form
Always type your statement in an M.S. word document to edit it easily for grammar and spelling errors. However, later you can copy the flawless statement in UCAS online application form. While adding this statement online, you need to click on the save option within 35 minutes as the session times out after every 35 minutes.
Proofread
Proofread your personal statement thoroughly before submitting it.