Top-10 Things to Know About Studying in the UK
Published by Robert Bruce at January 26th, 2023 , Revised On February 7, 2023
While studying abroad can be a pleasant experience, it can also be daunting at times. International students have mixed feelings about studying at UK universities. It offers them captivating new opportunities but also some hurdles to overcome. Now that the hard part is over, it's time to prepare for your departure. Make sure you prepare well in advance so you can enjoy your time in the UK.
Here are ten things you should know before you settle on studying in the UK – It covers everything from managing your savings to finding student accommodation that suits your needs and lifestyle.
Accommodation
When studying abroad in a new country, getting good accommodation is a real problem for many international students. The first reliable place to look for accommodation is your university, which often has several guides or portals for renting student accommodation. Every university in the UK has a guide describing a range of student housing options. Homestays, room-sharing and even spacious residency halls are all options available in the UK. However, the different types of accommodation can be bewildering to a student. It's essential to ensure that you choose the accommodation that matches your personality and lifestyle.
Weather
Most students who have already lived in London and elsewhere in the UK will admit that the UK's weather is not optimal. Due to the unpredictable weather in the UK, your trip will be greatly influenced by the weather. Take suitable clothing for all weather conditions and be prepared for the weather to occasionally be so bleak that you won't want to study! However, UK citizens are sensitive to such vagaries of the weather. Even when it's quite cold outside, you'll see people enjoying outdoor activities, walking in the park even when it's raining, and when the sun does come out, you won't find a single Londoner sitting inside.
Health Facilities
If you need medical attention, it is important to find out about the health services available in the UK. The National Health Service is available to international students (NHS). You may have to pay a small fee. Although you usually pay the fee when applying for your visa, you should still remember to pay it.
It is also a good idea to take out health insurance to cover any medical costs that the NHS does not cover. If you are a citizen of the EU, you will need an EHIC card to get free medical care in the UK. This card must be applied for before you leave your home country. It will allow you to access free or low-cost medical care in the future.
Banking
Opening a bank account in the UK is highly advisable to avoid the trouble of currency exchange fees and complex billing procedures. Most UK banks demand a passport and evidence of address, as is standard practice in the banking system. The proof of address should include both your home address and your current address and proof of your student status.
Your university acceptance letter should serve to confirm your student status. Student housing services should be able to give verification of address if the student does not have any bills. The bank may also conduct a credit check through a brief interview to ensure that you are qualified to create an account.
Mode of Travelling
With so many modes of transport available, it's easy to lose track when it comes to getting around the UK. The fewer options you have as a foreign student in the UK, the more convenient and affordable it is for you. A student card for public transport and a bicycle are the most practical options for most local travel.
Once you get used to navigating one city, navigating another is a completely different experience. Your travel options will depend on where you want to study in the UK.
Social Groups
Using social media to introduce yourself to people in your student housing is a terrific way to start. You can familiarize yourself with names and faces even before you come. However, keep in mind that social media is not always accurate. In comparison to groups made by other students, these groups are frequently created by the institution and are a safer and more private place to interact.
Facebook messaging is a good approach to find out when people will be moving in and what events they will be attending throughout fresher's week. When communicating via social media, use caution and avoid sharing personal or confidential information.
File up your Important Documents
Before you begin university, double-check that you have all the required documentation.
Your CV, passport, and visa
All degrees
Tickets and boarding passes
Contract for lodging
Insurance for health and travel
Details of your bank account
Some of these documents will be required to confirm your identity when you enrol at the university. Your university will email you further instructions on what you must bring.
Search for a Job
Working part-time while studying abroad can be difficult, but it may be necessary for you. With so many students thinking the same thing, competition for jobs on campus can be fierce. Before leaving your home country, check your university's website or UK job boards for campus vacancies. Before you leave, you can apply online, which will give you an advantage over other applicants. This way, you have a better chance of getting an interview before arriving in the UK. It is a great chance to socialize with colleagues and build up your social circle.
Hire an Expert Writer
Orders completed by our expert writers are
Formally drafted in academic style
Free Amendments and 100% Plagiarism Free – or your money back!
100% Confidential and Timely Delivery!
Free anti-plagiarism report
Appreciated by thousands of clients. Check client reviews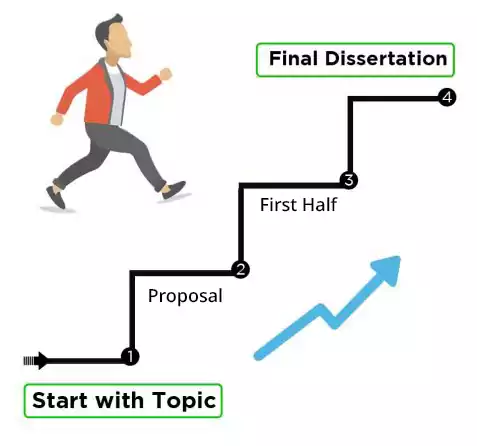 Other blogs: How to Write a Summative Essay, Mistakes you Should Avoid in Writing the Dissertation Questionnaire, Dissertation Gantt Chart 
University Support Services
Being a student gives you new experiences and opportunities yet also requires a lot of hard work and dedication. You need to feel supported and inspired to achieve them. It is important to contact your university if you feel overwhelmed or anxious at any point in your studies. Going to university means becoming independent and managing without the help of your family.
This can be challenging, especially for international students moving to a new country. The first few months will be hectic, but you'll get used to it. So make an effort to try new things and step out of your comfort zone.
Insurance
International students moving to the UK will need health and travel insurance. It will cover lost luggage, flight cancellations, and any sickness or accidents. Even though it is unlikely to happen, you may have to pay a lot to cover the charges if you do not have health or travel insurance. So, to avoid any unpleasant surprises, purchase insurance.