Problems Faced by International Students in the UK
Published by Carmen Troy at January 27th, 2023 , Revised On October 10, 2023
With the continual rise in international student numbers in the UK, understanding the student experience has become increasingly important in terms of both academic performance and customer service. Here we have listed the foremost problems faced by international students in the UK with a focus on what can be done to solve them.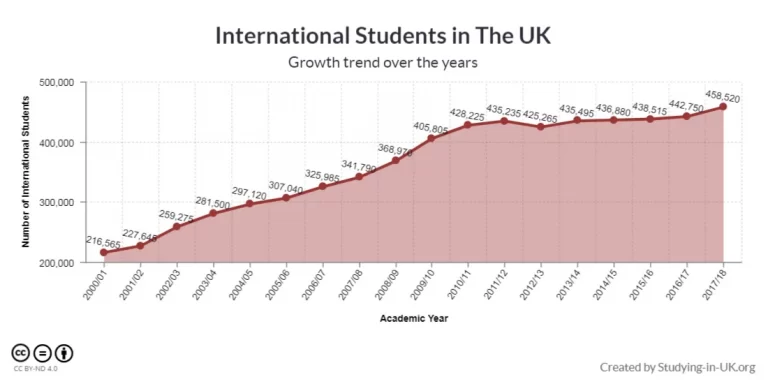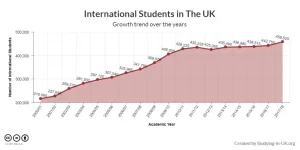 Tutors tend to form several assumptions about the most difficult aspects of students' studies. As such, in order to challenge these assumptions, it is important to consider the views of students on this topic and compare them to the thoughts of tutors.
While some colleges and universities in the UK emphasize supporting students through the transition period which is valued by both students but unfortunately the majority of such ideas for improvements tend to be more disparate and lacking in consensus.
Here we have listed the foremost problems faced by international students in the UK with a focus on what can be done to solve them.
Inadequate English Language Skills
The majority of students who come to the UK to pursue higher education belong to China, the Middle East, and South Asian countries. It is not surprising that students from these non-English speaking countries are not good enough in speaking, reading, writing and listening English.
Various research studies have confirmed that the performance of international students in UK universities is largely affected by their poor English language capabilities. Tutors struggle to explain event basic concepts to them because of their inability to grasp the true meanings of words.
Because international students are unable to express themselves freely in the English language and to overcome the anxiety of assignment deadlines, they often seek help from online essay and assignment writing services which are designed to help them score high academic grades despite their limitations.
British Accent
The British accent is perhaps is the most critical problem faced by international students in the UK. Most international students struggle with English in their day to day living despite their adequate knowledge of the English language.
One of the reasons why international students struggle to communicate with the local population is the unique British accent, which is quite different from how English is spoken in other English speaking countries like the USA, Australia, and Canada.
Even if you scored a high IELTS score and feel confident in your English language skills, chances are that you will struggle to understand the complicated British accent, which could hamper your ability to communicate.
It is important not to get discouraged or insecure if you find yourself struggling to figure out the words coming out of the mouth of those your interact with. Give yourself time because all international students in the UK face this exact problem no matter how good their speaking abilities are. There is nothing that you need to change! With the passage of time, you will become good at understanding the British accent.
Cultural Shock
Cultural Shock is the physical and psychological trauma to a person caused by new adaptation and surrounding features.  Almost all international students find themselves affected by cultural shock at some point after moving to the UK.
Leaving your old habits and patterns of thinking can be a really daunting task. Similarly, adjusting to new climatic conditions, different types of food, and different ways socially interact can be troublesome, and your memories of the home country will continue to haunt you.
Again, this is something that will take care of itself, and you need not get worried. All that is required of you even when you feel overwhelmed by the cultural changes you must adopt to is patience. Time is the biggest healer, and you must give yourself sufficient time to adjust to the changes that have taken place in your life. Once you have settled into your new place, you will begin to like the new culture, new friendships, and the new food.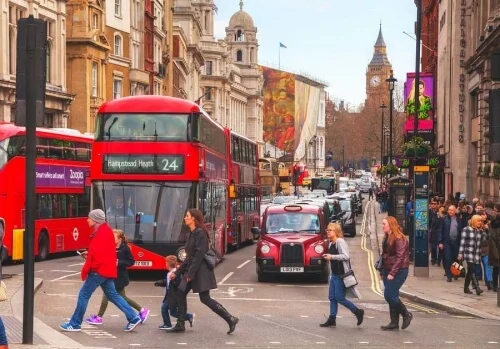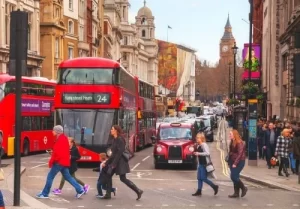 Hire an Expert Writer
Orders completed by our expert writers are
Formally drafted in an academic style
Free Amendments and 100% Plagiarism Free – or your money back!
100% Confidential and Timely Delivery!
Free anti-plagiarism report
Appreciated by thousands of clients. Check client reviews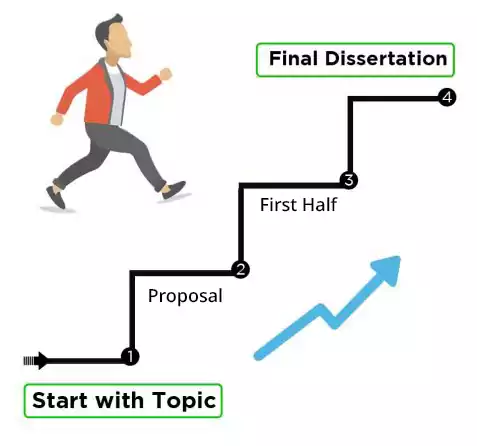 Finance
Understandably, finance is an important issue for international students particularly those who come to the UK with big dreams but limited financial resources at their disposal. The price to earn a UK degree is very high in modern times.
It is important to recognise that the UK is one of the most developed economies in the world. Paying a large amount of tuition and higher cost of living are some major drawbacks of education in the UK.
The value of UK's currency – Pound Sterling is higher than most of the currencies in the world, and so it becomes really difficult students to keep getting their parents to send them money on a regular basis particularly when unexpected expenses must be paid.
Lack of financial means is perhaps the reason why most international students turn to part-time jobs to earn some extra to cover for additional expenses.
Racial Discrimination
The UK is the country with social harmony and cultural diversity, it is one of the best places to live but still many international students are the victims of racial discrimination on and off-campus, racial discrimination can be verbal and physical abuse.
All colleges and universities in the UK support international students in dealing with issues arising from acts of discrimination and racial abuse but you must be prepared for this before coming to the UK.
"Our expert dissertation writers can help you with all stages of the dissertation writing process including topic research and selection"
Despite the UK being a highly civilized country with her people highly accepting and tolerant of other religions, philosophies and believes; there will be some groups who could try to ruin your experience with their shortsightedness and discriminating behavior.
Again with the passage of time, you will understand that masses in the UK are cooperative and helpful, and so you can't allow a handful of narrow-minded people to dampen your spirits.
Homesickness
Homesickness is the most common problem faced by international students all over the world and the international students in the UK cannot be excluded from the disease of homesickness.
Once you have settled in the UK and started to adjust, the initial excitement about your new uni will start slowly fading away. Homesickness is not a new thing but some students find it very stressful and hard to deal with. On the other hand, it might grow frustration and poor performance in academic activities.
At Research Prospect, many international who feel homesick come to us looking for help with their essays and assignments because they are unable to concentrate. Leaving your loves ones behind can be a heartbreaking experience, and so it becomes really difficult to focus on things that demand your attention such as project deadlines.
It is important to realise that you're not the only one suffering from being away from your family, so if you need some encouragement, see how your university can help. You never know, maybe you'll meet another international student who deals with the same problem as you – when you can share your pain, it suddenly does not seem that daunting.
Frequently Asked Questions
International students in the UK often encounter challenges like visa issues, homesickness, cultural adjustment, language barriers, and high living costs. These can impact their academic and personal experience.