How Paraphrasing is Essential in Essay and Assignment Writing? | Recommended Tools
Published by Robert Bruce at July 5th, 2022 , Revised On July 5, 2022
Naturally, students spend most of their time on impression creation and thinking about the content to impress their teachers. Perhaps because of this, they tend to overlook other essential aspects of a successful assignment or essay. Among these are – paraphrasing.
One might wonder how paraphrasing is essential in essay and assignment writing? So, let's understand why students should pay attention to paraphrasing while writing an assignment or essay.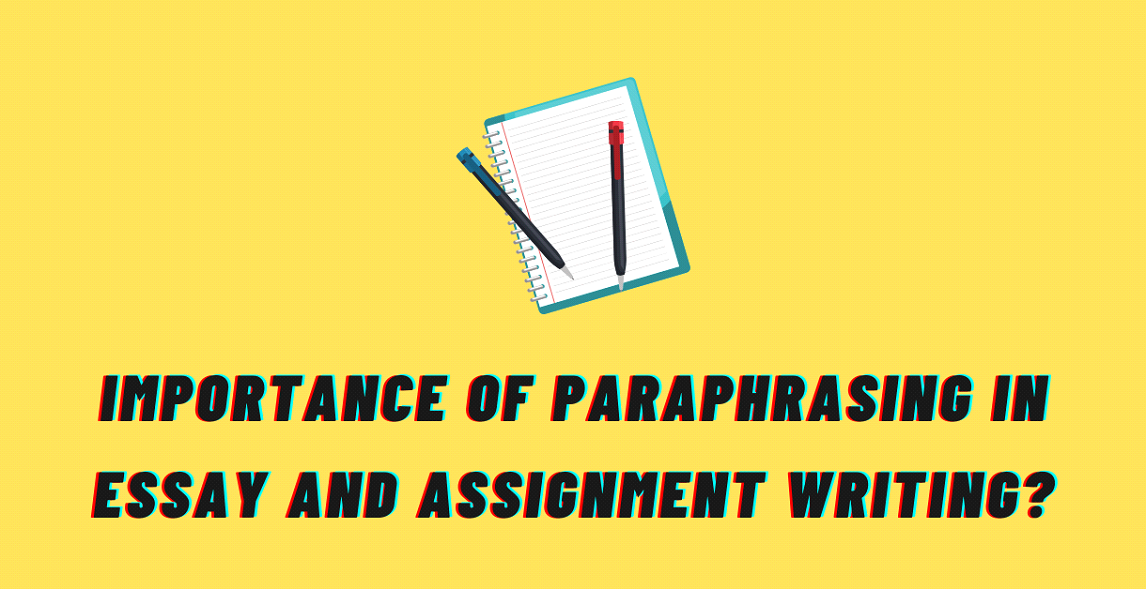 What is Paraphrasing in Academic Writing?
Everyone uniquely defines paraphrasing. But the end goal of the definition of paraphrasing remains the same. So, the following definition is a universal definition of paraphrasing.
"Paraphrasing is an act of restating something without changing its meaning."
Students can paraphrase by changing some words or adding more explanations with the same meaning (to the text) they are trying to rewrite. Experts call it paraphrasing because it makes the sentence clearer and comprehensible by explaining it.
How Paraphrasing is Essential in Essay and Assignment Writing?
Paraphrasing may be the most tedious part of the whole assignment or essay writing, especially if students have to write multiple papers and essays almost weekly. But sometimes, it is necessary to paraphrase. Yet students do not know its importance. So, let's discuss the factors to teach students the importance of paraphrasing in academic writing.
⦁ Prevents the content from text copyright claims:
The first and probably the most crucial factor in understanding the importance of paraphrasing is preventing text plagiarism.
Students are solely dependent on writing, researching, and writing information online, which raises the concerns of duplicating information directly. With the help of paraphrasing, students can mention relevant details in their essays and assignments to maintain their uniqueness factor.
Irrespective of the writing industry, the go-to technique of every writer is to avoid plagiarism. And he can achieve that by using a plagiarism checker so he won't fall prey to plagiarism.
However, a writer should still cite the source of the original text because paraphrasing something doesn't prevent the need to mention the references.
⦁ Helps in a better understanding of the original text:
According to the definition of paraphrasing, a writer can only paraphrase a text if he fully understands its concept. So, to successfully paraphrase a piece of content, it is essential to understand its theme correctly. Otherwise, students won't be able to rephrase that piece of content.
Paraphrasing provides new learning opportunities for students by making information more readable. Once they learn to paraphrase correctly, students can explore new words and phrases relevant to specific terms.
Thus, paraphrasing helps the students in bringing a better understanding of the original text's concept.
⦁ Provides a solid alternative to using double quotes:
Apart from paraphrasing, enclosing a piece of text in double-quotes is another ideal technique to prevent plagiarism. But experts recommend using double quotes rarely to avoid plagiarism. So, to achieve the infrequent use of double quotes in a piece of content, students should paraphrase their content.
Double quotes are only helpful to feature a small piece of written information in your essay or assignment.
This scenario is created when you find someone else's writing relevant and worthy enough to feature in your work. However, it's not ideal to double-quoting a whole paragraph and featuring it in your essay as a reference.
Instead, you can paraphrase the section you want to mention in your essay by writing it in your own words.
Thus, it is essential to learn the art of paraphrasing to prevent the claims of plagiarism.
Hire an Expert Writer
Orders completed by our expert writers are
Formally drafted in academic style
Free Amendments and 100% Plagiarism Free – or your money back!
100% Confidential and Timely Delivery!
Free anti-plagiarism report
Appreciated by thousands of clients. Check client reviews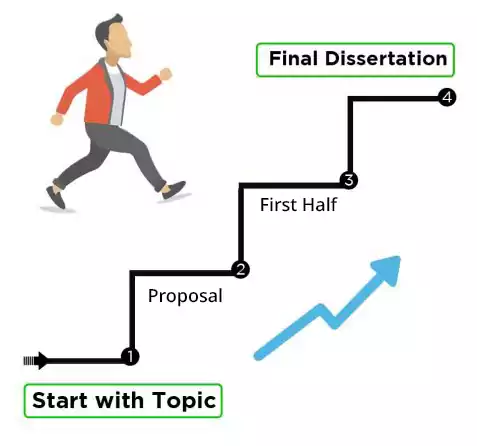 ⦁ Fulfills the requirements of academic writing:
In academic writing(assignment, essay, or research paper), it is not acceptable to copy and paste a piece of text while researching a topic. So, to fulfill academic writing requirements, students should know how to paraphrase the content correctly. Otherwise, they will lose their grades.
Paraphrasing is as essential as precis writing when we talk about the professional development of students. It helps improve students' reading and writing abilities, which are relatively valuable for essay writing and assignment writing.
Thus, students must learn paraphrasing as it benefits every level of education, from essay writing to thesis writing.
⦁ Learns the art of changing the sentence voices:
One way to paraphrase a piece of content is by changing its voice. So, suppose a student knows how to rephrase a part of text successfully. In such a case, he would also learn how to change the voices of sentences from passive to active or vice versa.
Thus, successful paraphrasing also teaches the art of changing the voices of sentences to writers and students.
⦁ Improves the vocabulary:
When it comes to paraphrasing, most people suggest using synonyms, which is the wrong technique to rephrase a piece of content. But using synonyms at least enhances the vocabulary of a student.
Each word has several different phrases or words that fit suitably as its alternative. However, it depends on the context of the assignment or essay, which tells us to use the right set of words. So, paraphrasing also improves a student's or writer's vocabulary because candidates can learn new words while rephrasing a piece of content.
⦁ Indicates the command of candidates in a specific language:
While paraphrasing a piece of content, students or writers can be flexible and vary their speeches according to the nature of the sentences.
Understanding the linguistic concept with paraphrasing is essential, as it helps us write by keeping our targeted audience in mind.
This limitation is set to somewhat professional or formal words when discussing essay or assignment writing. Students must maintain a combination of good yet comprehensive words to adjust the context of their academic work.
So, the skill of paraphrasing proves valuable while showing the command of a student or writer in a specific language.
Some Tips of the Trade to Use While Paraphrasing:
Despite discussing how paraphrasing is essential in essay and assignment writing, the above discussion will be useless if a student doesn't know how to paraphrase a piece of content successfully. Therefore, discussing a few tricks in the bag is mandatory to rephrase a part of the text successfully.
⦁ As mentioned earlier, the synonyms replacement technique is not equivalent to successful paraphrasing. So, candidates should not entirely rely on using synonyms while rephrasing a piece of content.
⦁ Candidates should focus on paraphrasing each paragraph individually while handling a lengthy document. This technique will have better results than paraphrasing an entire long paper at once.
⦁ Always rely on more than one source instead of choosing one for paraphrasing. You can collect information from multiple sources and compile it to feature it in your academic work using your own words.
⦁ The most successful way to paraphrase a passage is to use a different starting point. Not only does this show a candidate's understanding of a topic, but it also results in successful rephrasing.
⦁ While implementing the advice of using a unique starting point for a passage, candidates can also change the voice of sentences. Although make sure to maintain the passive voice words and try not to feature them in excess as it may affect the readability of your essay or assignment.
For example, suppose the original text contains a plethora of passive voices. In that case, candidates can convert those passive voices to active sentences to paraphrase that passage successfully.
⦁ Suppose a student doesn't have a good command of a specific language. In that case, he can take help from technology. For example, students can use the AI-based Paraphraser – Best Paraphrasing Tool for academic writing to achieve good grades in their essays or assignments.
A paraphrasing tool increases the chances of accuracy by providing precise results and accurate suggestions to exchange relevant words.
Beginners need to use paraphrasing tools to learn the basic patterns of paraphrasing styles from them.
Moreover, they can avoid the allegation of plagiarism or duplication if the students don't know how to paraphrase correctly.
*** Disclaimer: No matter how advanced technology gets; it can never match the critical thinking ability of human beings. So, after rephrasing a piece of content through technology, students should proofread their content to avoid content readability and modifications of keyword structure issues ***
Bottom Line – the Conclusion:
Studies have proved that the skill of paraphrasing helps improve memory, reading ability, and writing skills. Although it may not come naturally to everyone, with time and patience, students can paraphrase ideas from a source in their own words with relative ease. But suppose a student doubts the quality of his paraphrasing. In that case, he can always use an online plagiarism checker to ensure he is on the right track!
Similarly, students can also use online tools, like the Paraphrasing Tool – Best Sentences Rephraser to automate the entire rephrasing process. However, such tools can sometimes destroy text's readability and keyword structure. So, suppose a student uses AI-based sentence paraphrasers. In that case, he should proofread his text and check its plagiarism before finalizing it. Anyway, that's all for now!