10 Tips on how to Write a Cover Letter if you Don't Have any Work Experience
Published by Nellie Hughes at January 26th, 2023 , Revised On February 10, 2023
For many of you who don't have any significant work experience, writing a cover letter can be daunting. It's hard to know where to start, what to include, and how to make your experience sound impressive.
But don't fret. In this article, you'll find useful tips on how to write one easily even if this is the first time you're writing one!
How do you Write a Cover Letter?
The purpose of a cover letter is to introduce yourself and showcase your qualifications for the job you are applying to. It's also an opportunity for you to explain any gaps in your work history, or why you are switching careers. If you're a newbie to the cover letter writing game, here is a guide on what you need to do:
Do your Research
Before you start writing your cover letter, it's important to do your research. Know the company inside and out, and tailor your letter specifically to them. Learn about their mission, values, and what they look for in their employees. This will help you personalize your letter and show that you're truly interested in working for them.
Introduce yourself
Start your cover letter by introducing yourself and telling the employer how you found out about the job. If you were referred by someone, make sure to mention that as well.  Then, explain why you are interested in the job and why you would be a good fit for it.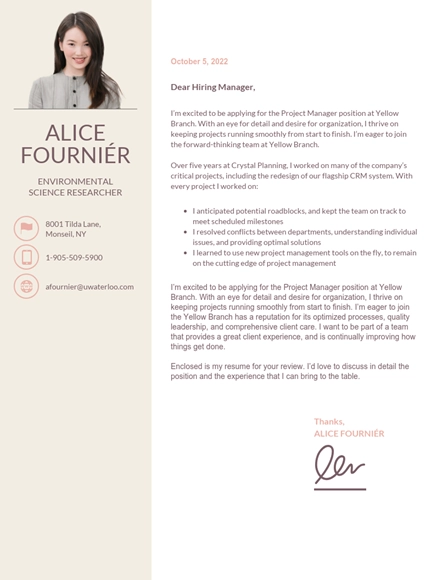 Explain any Gaps in your Work History
If there are any gaps in your work history, now is the time to explain them. Be honest and upfront about what happened and why you took some time off from work. If you have any relevant skills or experience that you can highlight, do so.
Explain your Motivation
In the next paragraph, explain what motivates you to do this job and why you're excited about it. Write a brief introduction about yourself and talk about your passion for the company's mission and values. Explain why you're interested in the position.
Highlight your Qualifications
In the next paragraph, highlight your relevant qualifications for the job to support your previous statement. If you don't have much work experience, focus on your transferable skills or any relevant coursework or projects you've done. You can also describe how your skills and experiences can benefit the company. Be specific and give concrete examples whenever you can.
Use Strong Adjectives
Use strong adjectives to describe yourself and your qualifications, such as "hardworking," "creative," "driven," etc. This will help capture the reader's attention and make your letter more interesting to read.
Be Sincere
Sincerity is key when writing a cover letter. Avoid sounding like you're just trying to sell yourself – instead, focus on why you're genuinely interested in the position and what you can bring to the table.
Keep it Brief
A cover letter should be no longer than one page, so make sure to keep it concise and to the point.
End on a Positive Note
Finish your cover letter with a strong closing statement that will make the employer want to contact you. Thank them for their time and express your interest in hearing from them soon.
Edit, edit, edit
Proofreading your cover letter is extremely important, as it can make or break your application. Make sure to edit it for grammar mistakes, typos, and inaccuracies. There's nothing worse than submitting a letter with typos and grammatical errors.
What do I do if I don't have Much Work Experience?
If you don't have much work experience, focus on your transferable skills or any relevant coursework or projects you've done. You can also describe how your skills and experiences can benefit the company. Provide details and give as many examples as you can.
Does Design Count in a Cover Letter?
Yes, the design does count in a cover letter! A well-designed cover letter can make a good impression on an employer and help you stand out from the crowd.  Make sure to choose a professional and clean design, and avoid using any cheesy or unprofessional graphics.  Stick to a simple font and layout, and make sure the text is easy to read.

Can I use a Template for my Cover Letter?
While you can use a template for your cover letter, it's always best to personalize it so that it's tailored specifically to the company and position you're applying for. A generic template won't be nearly as effective as a custom-made letter. However, if you're struggling to start from scratch, there are a few templates available online on platforms like Venngage. You can create your own cover letter from scratch or use any of the well-designed templates in its gallery. You can also customize the templates before using them so there's a more personal feel to them.
Other writing guides from Research Prospect: Tips to write dissertation in a few days, How to write an assignment, Essay writing guidelines
Hire an Expert Writer
Orders completed by our expert writers are
Formally drafted in academic style
Free Amendments and 100% Plagiarism Free – or your money back!
100% Confidential and Timely Delivery!
Free anti-plagiarism report
Appreciated by thousands of clients. Check client reviews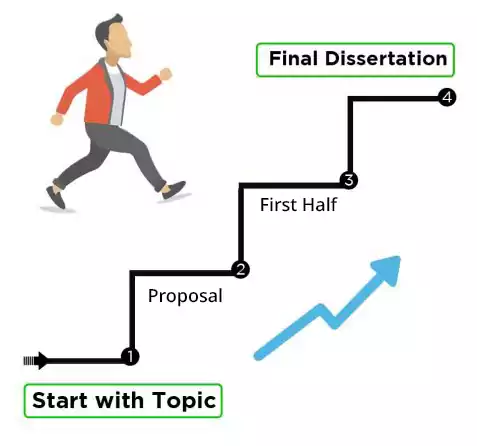 In Conclusion
A well-crafted cover letter is an important part of any job application. It's your opportunity to sell yourself to the employer and explain why you're the perfect candidate for the position. A well-written cover letter can set you apart from the competition and increase your chances of getting the job!