How to Write an Assignment – 10 Tips for Pro-Level Writing
Published by Ellie Cross at January 26th, 2023 , Revised On February 9, 2023
Writing an assignment is not a simple task. It requires extensive research, critical thinking and strategic planning. However, it is an opportunity to demonstrate your understanding of the subject matter and to develop your analytical skills.
When you're given an assignment, your first thought "how to write an assignment" or "what do I need to write?" But before you begin writing, consider the following things.
How to Start an Assignment?
There are many ways to start an assignment, but here is a list of some of the most common methods.
Write an introduction – This is where you introduce yourself and your topic. It should be about a paragraph long and should include your assignment topic. 
Provide background information – The next step after writing an introduction is providing background information to support your assignment. This can include definitions, examples and anecdotes.
Make an argument – Now that you have provided background information, it is time to make your argument! First, you need to explain why you believe what you believe and why others should agree with you (or not).
What is the Assignment Format?
The assignment format is a standardised way of writing out assignments. The assignment format aims to ensure that all students have a clear understanding of what the assignment entails and the expectations of their work.
The assignment format may vary depending on the type of assignment and the purpose for which it is being written.
Assignment Guidelines Example
The assignment format is based on the number of pages or words you have written. The assignment should be double-spaced, with 1-inch margins and a 12-point font size. The first page should include a title page, abstract, table of contents (with page numbers), introduction, conclusion, main body paragraphs and any references used in your paper.
Hire an Expert Writer
Orders completed by our expert writers are
Formally drafted in an academic style
Free Amendments and 100% Plagiarism Free – or your money back!
100% Confidential and Timely Delivery!
Free anti-plagiarism report
Appreciated by thousands of clients. Check client reviews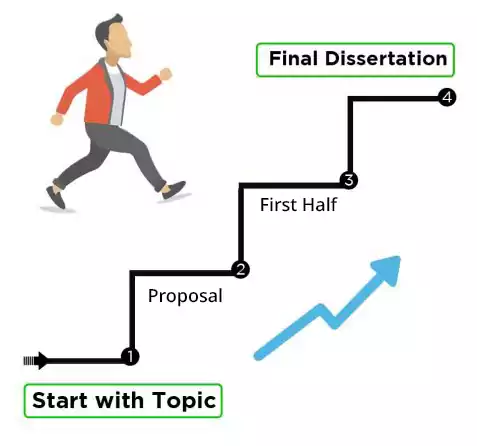 Dissertation blogs: Dissertation writing guidelines, How to write dissertation introduction, Abbreviation list in dissertation.
Assignment Writing Tips
Assignments are a big part of your studies, but they can also be one of the most stressful aspects. If you're not sure how to write an assignment that gets a good grade, here are some assignment-writing tips prepared through evaluating multiple professional assignment writing services available online.
Before you start working on an assignment, it's important to plan it out. Ask yourself these questions:
How much time do I have?
What resources are available? (e.g., library, internet, friends)
What type of assignment is it? (e.g., essay, report)
What am I being asked to do? (e.g., compare/contrast two novels)
Once you know what you need to do and how long you have to do it, you can start planning your work more effectively.
 You Can't Write an Assignment Without Knowing What you're Supposed to do

.
The first step is to find out what you're supposed to write about and how long you have to do it. Find out from your lecturer, the course notes, the textbook, your friends, the internet, or whatever. Then write down what you need to know about the topic so you don't forget anything.
This is good advice for any writer, but it's especially important when writing an assignment. Because if you don't know who will be reading it, how do you know whether they'll understand it?
Get Started as soon as Possible
Many students find it difficult to start writing assignments because they are unsure exactly what they should write about. This can lead to procrastination and missed deadlines.
Use a Planning Sheet Before Starting an Assignment
This helps you organise your thoughts and make sure that everything is in place before you start writing up your final product.
Read through the assignment instructions carefully to know exactly what is required of you. Then, ensure you understand all the requirements before beginning work on any aspect of the assignment. 
Ask Questions if Necessary.
Ask questions if there is anything you do not understand or ambiguities in the instructions provided by your tutor or professor.
Use short sentences and paragraphs. Avoid passive voice (except in case of official documents like reports); avoid long sentences with multiple clauses if possible; use personal pronouns ("I", "we", etc.) instead of the third person ("he", "she", etc.) when referring to yourself; use action verbs rather than adjectives; avoid using too many adjectives or adverbs in one sentence or paragraph (too many modifiers will make your writing unclear). It's best to stick to one adjective per noun or verb phrase ("The blue car" vs "The small blue car").
Check for Spelling Mistakes and Grammar Errors.
Use spelling, grammar, and punctuation checkers before submitting your assignment. It will not only make your answers easier to read, but it will also help prove that you've done your research properly.
Pay Attention to the Structure.
 Always pay attention to structure: introduction, body paragraphs, conclusion, etc. 
Be Organised and Use the Heading.
Use headings, subheadings, and bullets where appropriate (but don't overdo them). This makes it easier for them to follow along with your ideas without missing any important details or losing interest.
Use simple language that everyone can understand. Avoid jargon or technical terms whenever possible. Don't use slang or informal expressions that are not suitable for academic papers or formal writing style in general (e.g., "I think" vs "In my opinion"). 
Make sure the information you use is from reliable sources (such as books, journals and websites). It's also important to acknowledge all of the people whose ideas or research you used in your assignment.
Set yourself a deadline for when your assignment must be completed by, and stick to it! If your professor gives no deadline, consider setting one yourself – even if it's just one day before.