Podcast Topics for your Show
Published by Carmen Troy at January 27th, 2023 , Revised On April 10, 2023
Overview
Nowadays, podcasts are gaining immense popularity. Introduced in 2004, podcasts have since then taken over FM radio.  The rise of podcasts is usually attributed to the widespread smartphones and the internet. 'The ownership of smartphones correlates to the likeliness of listening to podcasts', as the researchers put it. It is impossible that anyone in the age of the internet is unaware of podcasts, but for an overview, let's describe podcasts.
Podcasting is the process of using the internet for making public broadcasting recordings available on mobile devices or computers for download. In other words, podcasting is the new radio broadcasting but with downloadable features, and that it can be streamed through multiple channels.
A podcast is a set series of digital audio clips that a user can listen to and download later, accessible on all music platforms. Not only the music platforms but podcasts are also streamed on Youtube, Vimeo, Facebook, and other video displaying platforms. Today, podcasts have become a full-fledged profession, and people earn a handsome profit through them.
Choosing Topics for the Podcast 
Since podcasting has become a profession, more and more people are putting effort into making quality podcasts. A podcaster is the life of a podcast, but the theme or content is the soul. No matter how eloquent a podcaster is or how compelling his voice is, users will not listen to him if the content is meaningless. Therefore, it is highly essential to be mindful of the podcast's content and select the right theme.
Before you start thinking about the ways to choose podcast topics, you must remember that there are different kinds, or say, genres of podcasts that you have to select from. Choosing the right genre is as important as choosing the right topic because you will be more comfortable in your niche than something you are forced to talk about. Some of the most popular genres of podcasts include:
Comedy:
People have become so busy in their lives and have so many things to worry about. When they sit to unwind, they prefer something that cheers them up to something that frustrates them. Therefore, comic content is what most people prefer to watch or listen to.
News:
People who are unable to catch up on national and international news prefer to listen to news podcasts to listen to them while driving, gardening, or working for getting informed about what is going on in the world.
True Crime:
Podcasters discuss true-crime events, which are also very popular among podcast listeners.
Sports:
Sports is always an exciting and hot genre to talk about. Podcasts about sports events, players, and trends are always a favourite thing to know about to their fans.
Health and Fitness:
Be it a fitness freak or someone going through a health problem, podcasts on such topics are always valuable.
Religion:
Listening to the teachings of religion is also very popular. People barely find time to read holy scriptures or get broad religious education; therefore, they prefer to listen to religious scholars to get enlightened about the religions they want to study.
Now, when you start thinking about choosing your genre, you need to ask yourself:
What is your expertise? 
First of all, you will reflect and try to find the answer to what your expertise is. It can be anything from the above-mentioned genres or something totally different that makes you feel confident to talk about. Being an expert in an area not only refers to how vast your knowledge is but also how comfortable you are to speak about it openly.
What is your audience like?
Secondly, you need to examine and evaluate the audience that you would like to target. You will find the demographics and psychographics of the listeners to find out what kind of content they would like to listen to. You must check the location, age, gender, culture, behaviour, religion, and attitude of the people you are targeting.
Now that you have chosen the genre, it is time to choose topics. In order to do that, you must. If you are a university student and approaching towards your dissertation project, you can visit our dissertation topics page to explore research topic according to your subject.
Fragment the genre into multiple parts: 
Once you are clear about your genre, you must dissect it into multiple parts. By dissecting the genre, you will be able to narrow down your mainstream. For example, if you pick the genre comedy, you may pick satire, character comedy, anecdotal comedy, and so on.
List down the topics:
Once you have picked the genre lying within the broad genre, you must now look for hot topics that are discussable to you and exciting to your audience. For example, if you have selected anecdotal comedy, you will now find and select the most striking event to craft the best comedy that your audience may like to listen to. At this point, you can list up to 4-5 topics.
Check its potential: 
From a set of topics that you have selected in the afore-mentioned step, you will now select one and keep the rest in the pipeline. They say that everything has a time. For your podcast, you must know which topic will be most striking at which point in time. You must select the best topic and proceed.
Write about the topic: 
If you think the podcast is about speaking and there is no point in writing it down, then you are wrong. No matter how eloquent you are, how enlightened you are with a certain topic, and how you can catch the flow at the spur of the moment, you will always need to organize your thoughts to be more specific rather than losing the listeners.
Write the script of your show and make sure to add every this and that to make it more concrete and accurate. Although you are required to write a draft, it does not mean that you should scram it and host your podcast like a robot. The purpose of writing is to make sure you keep yourself in line with the topic, don't get distracted, and never miss out on any important point that may amaze your listeners.
Hire an Expert Writer
Orders completed by our expert writers are
Formally drafted in an academic style
Free Amendments and 100% Plagiarism Free – or your money back!
100% Confidential and Timely Delivery!
Free anti-plagiarism report
Appreciated by thousands of clients. Check client reviews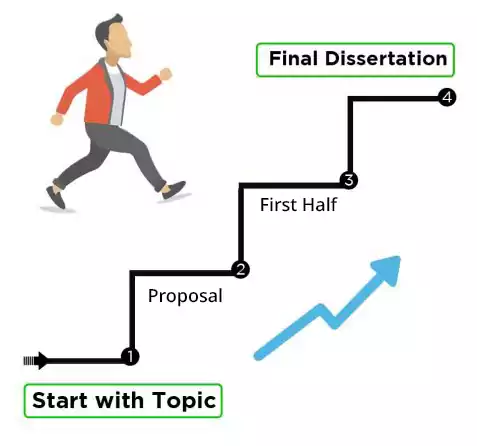 Podcast Topic Ideas: 
Here is a list of 20 podcast topic ideas that you can take an idea for your podcast show:
A comedy podcast about absurdities of life
A comedy podcast about social taboos
A podcast about the psychological effects of the pandemic
A comedy podcast about the setbacks of online education
A podcast about climate change and social activism
A podcast about how (if) poetry is dying out
A podcast about exercise or physical activities
A podcast about breaking the stigma around the mental health of men
A podcast about the importance of parental consent for smartphone usage
A podcast about the importance of language
A podcast about the academic writing
A podcast about ways to introspect
A podcast about attaining positive energy
A podcast about the ways to deal with a tyrannical boss
A podcast about the importance of archrivalry between sports teams
A podcast about ways to dealing different people
A podcast for introverts about how to avoid the social dilemma
A podcast about retro gaming and nostalgia
A podcast about the development of a cinema
A podcast about the critique of a book or a movie