Dissertation Gantt Chart – A Visual Way to Track your Dissertation Progress
Published by Ellie Cross at January 26th, 2023 , Revised On February 9, 2023
A dissertation Gantt chart is an essential tool for any student completing a doctoral degree. The chart helps you to organise and track your progress, ensuring that you complete your dissertation on time and with the required quality. 
The Chart Includes the Following Key Elements: 
Title of the Dissertation
Target Date for Completion
Estimated Time to Complete (ETC)
Actual Time to Complete (ACT)
Changes Made to ETC or ACT from the Original Plan
Summary of Major Accomplishments or Difficulties encountered during the project
Features of Gantt Chart 
The following are the key features of a dissertation Gantt Chart:
It has a timeline that shows the progress of the project.
It contains tasks and deadlines for each phase of the project.
It allows you to track resources and costs associated with the project.
It provides an overview of how much work remains to be done in each project phase.
It can help you to make informed decisions about when to take specific actions on the project.
How to Create a Custom Dissertation Gantt Chart?
When writing a dissertation, it is important to keep track of the progress and deadlines. One way to do this is to create a Gantt Chart. This guide will show you how to make a Gantt Chart for your dissertation. 
Decide what tasks need to be completed and when they need to be completed. The goal is to have everything on the chart in order by the deadline.
Start by creating a table or graph to represent your project's timeline. This will help you to easily see where tasks are located and how much time they will take.
Next, add in each task's duration (in hours and minutes), as well as the associated resources that will be needed for completion (e.g., research materials, software).
Finally, allocate specific days and times for each step of your project based on the information in your timeline table. This will help you stay organised and on track!
Assign each task a colour based on its importance. For example, green tasks should take less than an hour, and blue tasks should take more than an hour but at most two hours.
Gantt Chart Templates
There are many different Gantt Chart templates available online, so choosing one that best suits your needs is important.
Some popular templates include the Pareto chart and the Venn diagram. Both of these charts offer a variety of options for customisation, so you can create charts that look exactly the way you want them to. Additionally, both charts can easily be converted into graphs using GraphPad Prism.
If simplicity is key, then the line graph may be a better option. This chart offers minimal customisation options but allows you to clearly see trends and patterns in your data.
Hire an Expert Writer
Orders completed by our expert writers are
Formally drafted in an academic style
Free Amendments and 100% Plagiarism Free – or your money back!
100% Confidential and Timely Delivery!
Free anti-plagiarism report
Appreciated by thousands of clients. Check client reviews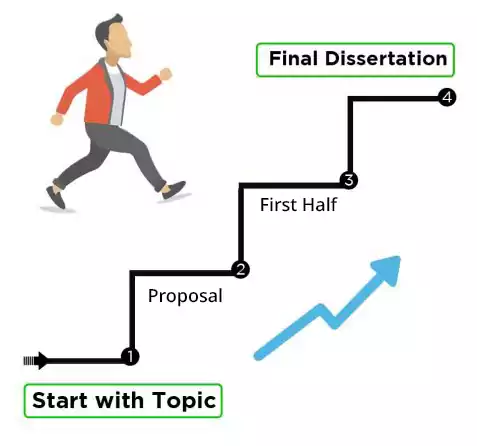 The Importance of the Gantt Chart
Gantt charts are valuable as a student, and even if you are a university graduate, they can help you. Along with making good grades, as recommended by the university, you have to strive to take full advantage of the use of your projects. Brainstorming with your classmates can be a productive way to accomplish this objective. You need to use Gantt charts for your projects for several reasons.
It Helps Provide a Visual Outlook 
A Gantt chart helps you handle your workflow by providing a detailed graphical representation. Gantt charts allow you to see all the tasks that must be completed, the amount of time needed, and task overlap. This will allow you to keep better track of goals and deadlines, which will be useful in ensuring you are on time to complete everything.
A Gantt chart allows you to determine even better how to avoid issues and get the job done faster. You can see the result of the tasks that have been completed if you want to perceive the resources rightly to make the project run smoothly and quickly.
Effective task planning with the Gantt chart will help you organise and finish the projects efficiently. In addition, it will make it easier to see the actions you must complete before beginning others.
The Gantt chart will help you keep your group and sponsors notified of the modifications to your timetable. That's why it's crucial to have a regular update if your schedule changes. This means you can even use and provide available resources effectively.
The Gantt chart is crucial to the success of a project because that is how it assists in directing its activities through scheduling, assigning, and monitoring tasks. The horizontal chart makes it easy to see the projects' progressions. You also always get to know what's happening within any ongoing tasks.
Gantt charts can help you reclaim your mind space by easing the selection of content you need to remember. Then, all you have to do is focus on accomplishing and acting on your current priorities. Team members can also see the course of the project's tasks.
A Gantt chart is beneficial if you want to cut down on costs. Equipped with this, you can appreciate the tasks that have been carried out and stay up to date on what needs to be completed. As a result, you will remember essential deadlines and thus save more money on expenses.
The Benefits of Using a Dissertation Gantt Chart
No one knows the feeling of sitting in front of a blank whiteboard, trying to figure out how to write a dissertation. The process can seem daunting and overwhelming, but using a Gantt Chart can make the entire process much easier.  
A Gantt Chart is simply a chart that helps you plan and track your tasks. It can be used for any project but is especially helpful when writing a dissertation. You can track your progress by breaking down your work into specific dates and tasks. 
You will be able to see exactly where you are in progress. A Gantt Chart can provide a visual representation of your progress, which can help motivate you to complete your work on time.
Conclusion
Do you lack time and want someone to write your dissertation for you? Do you want to save money on your dissertation? Are you looking for someone to help with the grant chart process? Check out Research Prospect! They can help you find the perfect person to create your dissertation.
 You can trust these professionals to deliver top-notch work. Moreover, they offer affordable rates and a range of customisation options. So if you're looking for an affordable and reliable writing service, look no further than Research Prospect.