Dissertation Topics – Tips to Choose a Correct Topic for Research
Published by Ellie Cross at January 26th, 2023 , Revised On February 9, 2023
Dissertation topics can be tricky to choose from. First, you must consider what you're passionate about and what you feel will give your dissertation the most value.
Many dissertation topics can be covered in any number of ways. A few popular ones include business, criminal justice, education, health care, international relations, and law. 
There are a Few Reasons why Choosing a Dissertation Topic is Important:
It can help you focus your research and keep your thesis cohesive.

It can give you a better understanding of the issues at hand and how best to address them.

It can provide useful insights that can be used in your writing.
Tips for Choosing a Correct Topic for Research
Dissertation topics can be incredibly diverse, depending on the individual student's research interests. For example, some students may want to explore a specific topic in-depth, while others may choose to look at a more general topic and explore its various facets. No matter what direction a dissertation takes, though, it is important to keep in mind the following tips when choosing topics: 
Relevant to your Subject
The most important part of selecting a dissertation topic is ensuring it is relevant to your field of study and interests. Once you have narrowed your options, it's time to begin researching the available resources and the relevant literature.
Think About what you want to Know
Think broadly! When selecting your dissertation topic, it is important to be clear about what you want to learn. Unless you have a specific question that you are looking to answer, it is often best to focus on topics that interest you. This will help you stay motivated and focused during the research process.
Consider your Expertise and Research Background
It is also important to consider your expertise and research background when selecting a dissertation topic. Dissertation topics can be anything from analyzing a historical event to studying the causes of obesity. No matter your dissertation topic, it's important to find a research topic that interests you and will challenge you. 
Do your Research 
Do some preliminary research. What have other researchers done on the topic? What sources do they recommend? What does the literature say about the subject? This will help you determine if this area of research interests you and if there are any gaps in current knowledge.
Focus on Writing a Dissertation
Once you understand the topic well, it's time to focus on writing the proposal and developing the research methodology. Finally, proofreading and editing are essential steps in completing a quality dissertation.
Talk to Experts
If you need help determining whether a particular topic is appropriate for your dissertation, consult with experts in the field. They can give you valuable insight into whether a particular subject matter is worth exploring further and suggest resources you may not have considered. 
Methods to Select a Dissertation Topic
There are a variety of methods that can be used to select a dissertation topic. One method is to read journals relevant to the research area you want to pursue. Another method is to consult with experts in the field. Another method is to use search engines to find topics that interest you. The most important thing is to brainstorm different options and choose one that interests you.
Types of Dissertation Topics
There are many different dissertation topics that a student could choose from. Some of the more popular options include: studying a specific topic in history, studying a specific topic in literature, studying a specific topic in science, and studying a specific topic in business. Other options include investigating a controversial issue, researching an overlooked topic, or writing about a unique experience.
The possibilities are endless, and there is no wrong choice when choosing dissertation topics. The most important part is to be inspired by what interests you and stay true to your passion while researching the topic. Many dissertation topic service providers are available online to help you find the perfect dissertation topic.
Hire an Expert Writer
Orders completed by our expert writers are
Formally drafted in an academic style
Free Amendments and 100% Plagiarism Free – or your money back!
100% Confidential and Timely Delivery!
Free anti-plagiarism report
Appreciated by thousands of clients. Check client reviews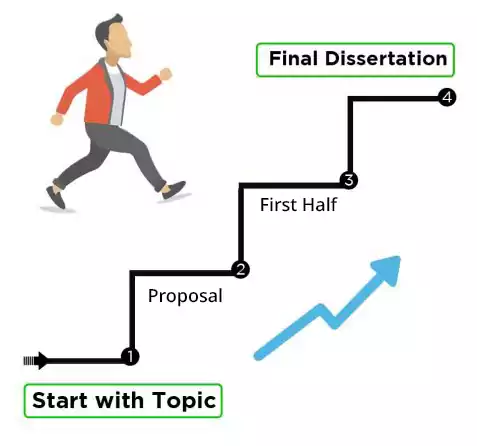 Why Do Students Need Dissertation Topic Services?
As the world becomes increasingly digital, dissertation topic service providers are becoming more popular. These companies offer a wide range of services, including helping students find and select a dissertation topic, providing guidance throughout the process, and compiling an outline or proposal.
Many students choose to use a dissertation topic service provider because they need help to effectively research their dissertation topic. Using a service provider can help take the burden off of the student and allow them to focus on other aspects of their academic career.
There are many reputable dissertation topic service providers available online. Before selecting one, however, be sure to research and compare pricing options. Also, discuss your needs with the company to ensure it is the right fit for you.
Dissertation Topics Service Provider
If you are looking for a dissertation topic service, look no further than the Research Prospect. They offer the best dissertation writing service in the business and even in all academic subjects. In addition, their experienced writers will help you choose a thesis topic that is both interesting and unique.
They have various options available, and they can help you find the perfect one for your project. You will be satisfied with their services as they guarantee quality work, and you'll be able to get your dissertation done quickly and easily thanks to their help.