Top Ten Student Apps – Essential Part of their Smart Phones
Published by Robert Bruce at January 26th, 2023 , Revised On April 6, 2023
Using technology as a tool for academic learning is a brilliant idea – and it's even better when you can use it to achieve the desired outcomes.
As our elders say, smartphones have become a major distraction over the years. To be honest, they're certainly right about this. Nevertheless, there is an app for everything in today's world, making students' lives easier, cheaper, and more enjoyable.
From finding the best apps for note-taking, finding ways to concentrate during studies, and hunting down discounts for helping yourself to stay within your monthly budget, we have put together a rich selection of top 10 powerful apps for your notes, smartphones, or desktops.
StudyBlue
Instructors and students can use StudyBlue to design flashcards and study materials for sharing with their peers. The StudyBlue app is also available for iOS and Android users. It's a handy app that scans a book's bar code with your smartphone's built-in camera and instantly converts it into an MLA, Chicago, Harvard or any required reference style. The app's main features include custom colours, fonts, and media on the flashcards' homepage.
Evernote
It allows you to keep notes or memoranda in any format, such as a video clip of a product or service review for reference, a quick snippet of a transaction, an audio file, or any other information. You can sync things between your desktop, smartphone, and notebook using the app.
With its intuitive task management system, you can easily manage task assigning schedules assign and set reminders for yourself to ensure that none of your important academic work gets missed. You can even sync the app with your Google Calendar, so you never miss any important class or meeting. The Evernote app is free with monthly usage limits for all main systems, as well as paid plans for those who opt to upgrade the service usage.
Oxford Dictionary
Are you struggling with spelling out a word? Well, even if you don't know exactly how to spell a word, you can use the search features of the Oxford app's very intuitive "language" feature to find it. The Oxford Dictionary of English is the highest authority on studying the English language, with over 150 years of research behind it – and is an indispensable tool at all academic levels.
Are you tired of carrying around heavy books all the time? You can take your Oxford English Dictionary with you wherever you go with the free mobile edition from Oxford University Press!
Forest
A Forest is a unique tool designed to manage your time and help you focus on your studies while leaving your phone idle for limited periods. The question is, how does it work? The answer is by planting a tree! Sounds strange? YEAH. Let us explain.
When you schedule a study or consolidation session, you plant a tree in your forest on the forest app. Your phone starts sprouting while you study. Meanwhile, your tree fades away as you pick up your phone and flip to another app. The more concentrated you are, the larger the number of trees you can harvest and add to your forest.
In addition, the program's founders are planting real trees worldwide in response to downloads and use of the app. For both learning environments, this is a real success.
Google Drive
A cloud-based storage application, Google Drive is one of the best apps for students today. It is important to keep all your work online in case your laptop crashes, so your work is safe. You can also work offline and collaborate with your classmates on a document. It is beneficial for students to use cloud storage services like Google Drive because it eliminates the risk of losing all their work if their computer crashes.
You can use up to 15 GB of storage for free. It's ideal for those who like to work on the go.
Todoist
Using Todoist, you can manage your tasks more effectively and boost your productivity by integrating to-dos, projects, annotations, appendices, and more. Each of your activities can be customized with advanced labels, filters, and tags, which the app can turn into simple productivity workflows to help you.
Todolist is an absolute must-have if you're looking for the ultimate planner app that works across devices, keeps track of your productivity, and helps you organize every aspect of your life.
Office Lens
Have you ever sneaked a peek into your school or university workbooks only to find that you couldn't read your scribbly handwriting? With the release of Office Lens from Microsoft Windows, times are over when you had to scribble messy notes in class.
This amazing app captures imagery from documents, whiteboards, chalkboards, periodicals, slips of paper, and more and turns it into editable and shareable text. It can read images from different angles and remove glare and shadows.
Motion
Motion is a free web browser plugin that blocks distracting websites like Facebook, Instagram and YouTube, preventing you from clicking on them when you should be doing something else. It is fully customized and allows you to block certain pages or even certain types of websites, such as social networks or retail websites, at certain times and on certain days. But what if you need access to a blocked site for scientific reasons? Don't worry: the app gives you 60 seconds to find what you're looking for before removing itself from your browser.
It is the best learning companion to motivate students.
UniDays
One of the best things about being a student is that you can get discounts, giveaways and other special offers just for being a student. Unidays is one of the most popular discount apps for students, partnering with some of the world's best-known brands to offer free savings to high school, college and university students. The app is very popular among students as it helps them save a lot of money on the things they enjoy most once they've been checked out – it's as easy as setting up an account with your student email address.
Other blogs: Study guide for students in UK, How to choose university accommodation, Popular degrees in Australia
SoundNote
Soundnote is distinctively a steering instrument. Hands down! It is the app you should use when sitting in a long lecture or just can't concentrate. It is undoubtedly one of the best apps for students.
And how exactly does it work? As you take notes on the lecture, Soundnote records and syncs what's happening around you. When you're done, you simply tap on a word to go to that spot in the recording. If the professor is overwhelming you with a lot of information and you are having trouble keeping up, this is your rescue card. Just return to where you left off with your notes and try again. It is best for both Android and IOS users.
Hire an Expert Writer
Orders completed by our expert writers are
Formally drafted in academic style
Free Amendments and 100% Plagiarism Free – or your money back!
100% Confidential and Timely Delivery!
Free anti-plagiarism report
Appreciated by thousands of clients. Check client reviews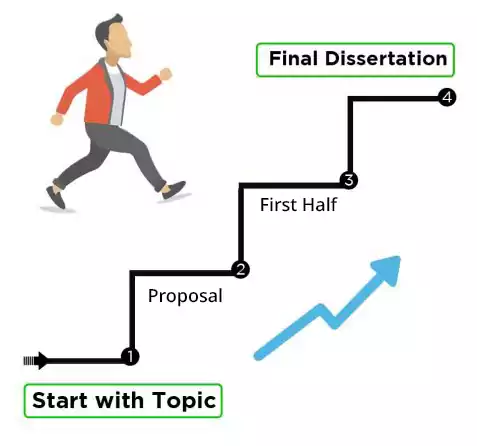 Closing Remarks
The twenty-first century undoubtedly has its advantages. Among them is having access to the most modern apps and technologies that can assist with taking notes, organizing assignments and dealing with other aspects of student life.
That's all! You now have a list of ten apps that can help you improve your routines and increase your productivity. However, downloading an app isn't a guarantee of success. But remember, no student is flawless. These tools should help you regain control of your academic life.