Expert Advice for Moving into Student Accommodation London
Published by Carmen Troy at January 27th, 2023 , Revised On March 16, 2023
Students have dozens of options for accommodations in London. There is no right or wrong choice. You need to choose the best fit for you.
London has been a land of economic activities as well as opportunities for decades. It has been a spotlight for international tourists as well. Moving to such a big city is no doubt difficult.
In this article, you will find expert advice about moving into student accommodation in London.
Find Variety of Options:
Experts say that choosing a living place is one of the most important decisions a student makes in his university life.
Accommodation applications can be initiated after the acceptance of course enrollment. It is suggested to check university student storage details for the process.
Students are advised to start their accommodation research as early as possible. Universities' websites also provide related information. You may also contact the university accommodation office in this regard.
More or less, an overseas student has limited options of accommodation in London. He may choose to live in university-managed accommodation, an apartment, or at home.
Hall of Residence (University Accommodation).
Halls are usually large in area. They may be blocks of flats providing residence to hundreds of students. They provide furnished bedrooms which are organized around apartments with shared kitchens. In a few cases, even bathrooms are shared.
The university maintains these accommodations, and sometimes few private companies partner with them. Collectively, students experience luxury facilities within the vicinity.
Few universities in England ensure placements for full-time depending upon the deadlines.
Hall accommodation is more prevalent among new students who are far away from their homes for the first time. Students get accommodation by directly applying to universities.
Living in halls helps you to stay near campus. Also, you can chance to socialize more. Although the bedroom could be small but onsite, nearly all needs are fulfilled.
Catered accommodation is also provided for students who can't cook by themselves. But of course, it increases overall accommodation cost.
You may even realize that you pay more than you would pay in a private house or flat. Also, note that halls are not recommended for those who love peace and a calm environment.
Also, you should consider the TV license and internet access cost. You may require to contribute to maintenance matters in the hall. The cost of the hall varies concerning location and facilities. So it's better to check out the university website for this.
Private Rented Accommodation:
A privately rented house is preferable for students up to 5. Mostly, second-year students prefer private rented accommodation, but first-year students also choose this option in few cases.
In the second year, students get the chance to choose their friends made in the first year for accommodation sharing, making the overall experience excellent.
Another advantage of private rented accommodation is that you have more choices about living spot. Famous student spots if the university benefits from transport links, bars, food outlets, and shops.
University accommodation office also guides students to find houses in the city and university student storage.
It would help if you consider that private accommodation rent is often cheaper than halls, but you will have to pay bills yourself. You should consider sorting payments for content insurance, internet access, TV license, etc.
Apart from the above, it would help if you were comfortable getting in touch with the landlord. An agent hiring is also beneficial for fixing repairs in this regard. In either case, you should read and understand the contract and other rights as a tenant. For the home chores, you should consider student storage near me by googling.
Living at Home:
There are many people who think that It gives them a sense of freedom to leave home and go to the university campus. If your home is small, you should look for storage outlets near you to meet self-storage needs.
In case you are studying locally then it would be better to stay at home. It will save a lot of money. Also, you can skip the stress of moving out and start living with new people.
But the drawback is you will get less chance to socialize. You will be away from student life. To counter this situation, you will have to make friends away from the student house and the social hub of the halls. You also will have to participate in sports clubs and societies.
Taking Decision:
It is always hard for students to be decisive as they are inexperienced. So, this is not an easy point at all. It would be best if you took advice from as many people as you can. It would be best if you discuss with Family and friends who are seniors.
There are many universities that invite you to avail of campus accommodation. You should meet students and take a look at local rental properties.
You should always contact university staff in case you have questions about halls or private accommodation.
It's never so early to plan finances. If you live in halls or private accommodation during studying, then you will have to save money. Most of the universities will ask to pay upfront rent at the time of applying for accommodation. Never forget to search for student storage near you to deal with storage problems.
Hire an Expert Writer
Orders completed by our expert writers are
Formally drafted in an academic style
Free Amendments and 100% Plagiarism Free – or your money back!
100% Confidential and Timely Delivery!
Free anti-plagiarism report
Appreciated by thousands of clients. Check client reviews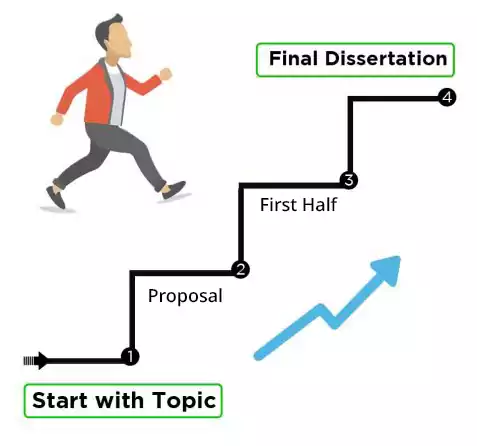 Wrapping up:
Students who are moving to London for studies should listen actively to their teachers and seniors. Students should be in touch with the university administration as well to get the most appropriate guidelines. Storage outlet is a great option to deal with shifting problems while coming to London from abroad.
Whatever option you choose for accommodation but you should consider COVID guidelines. If you choose university hall, follow SOP's, wear masks, use sanitizers, and keep social distance. It is also recommended to get vaccinated before joining universities. It will also increase the chances of your visa approval from abroad.