Marketing Plan for "B Airlines"
Disclaimer: This is not a sample of our professional work. The paper has been produced by a student. You can view samples of our work here. Opinions, suggestions, recommendations, and results in this piece are those of the author and should not be taken as our company views.
Type of Academic Paper – Assignment
Academic Subject – Marketing
Word Count – 3500 words
Executive Summary
B Airlines is looking to expand its operations in the European holiday industry by opening new routes to new locations. The company is looking to expand its fleet and offer customers short breaks and various summer and winter holiday packages. This is a unique opportunity for the company to invest in a new marketing concept in the aviation industry. To achieve this, B Airlines will need to create a demand in the holiday industry by providing many destination options, on-flight services, cheap and competitive fare rates.
B Airlines will have to begin the expansion process, a marketing strategy plan that incorporates the major ideas of marketing to promote the new holiday packages. This report offers various strategies that can be implemented for the benefit of the airline and compete with other airlines. According to the research conducted, B Airline operations' direct competitors will be Easy Jet and Ryan Air as they provide low/cheap fare for both long-haul and short-haul travel. However, these airlines have not completely carved a niche in the holiday market, which will be the main aim of B Airlines to provide luxury holidays with little expense.
The market research conducted for the report includes industry trends, market segmentation, and analysis of the various competitors that B Airline will need to interact with, and customer trends/profile. The report develops the marketing strategy for the holiday expansion by following the marketing information system (MIS) approach and comprehending the environmental setting in which the company will be operating.
Introduction
It isn't easy to define marketing in the single best way. However, two definitions truly capture the critical components:
"Marketing is the process of planning and executing programs designed to influence the behaviour of target audiences."
Alan R. Andreasen and Philip Kotler (as cited in Kramer et al., 2010)

"Marketing is the art of identifying and understanding customer needs, and creating solutions that deliver satisfaction to the customers, profits to the producers and benefits for the stakeholders."
Sean Mauger (as cited in Kramer et al., 2010)
Marketing is a strong tool that can attract customers, expand the business, and initiate innovation to match any organisation's strategic needs. Various marketing concepts are essential to developing a strategic marketing plan for B Airlines to compete with competitors within the market. This data will be obtained from intensive market research to understand the consumer psyche, buying preferences, and air travel marketplace to capture the maximum market share. This report will discuss the various marketing strategies that can be used to develop a marketing department to focus on the European holiday market.
Overview of B Airlines
B Airline is a small but successful business mainly operating from small regional airports in the North of England with flights to 20 European destinations. The destinations that are catered to are either near major cities or seaside resorts. B Airline currently leases its fleet of 5 Boeing 737-600 planes with the capacity to carry 110 passengers. The current goals for B Airline include:
Upgrade its fleet to include planes that can hold 150 passengers
Increase the current number of destinations to 30
Expand operations by offering customers holiday packages and short breaks
MIS & Environmental Scanning
Marketing information systems (MIS) and environmental scanning are essential components for data collection to develop a strategic marketing plan. MIS is used to bring together incongruent or contrasting data items into a form of coherent and applicable information. MIS should not be considered raw data; it provides a means of interpreting the information provided by MIS to aid in decision-making. According to Kotler (1988), MIS is a "continuous form and interacting structure of people, equipment and procedures to gather, sort, analyse, evaluate, and distribute pertinent, timely and accurate information for use by implementation and control." The following diagram illustrates MIS's functional implementation that B Airline will need to employ to research expanding and developing European holiday promotion packages.
Figure 1- The Marketing Information Systems (MIS) and subsystems
B Airlines should incorporate in its MIS the four main constituent components: internal reporting system, marketing research system, marketing intelligence system, and marketing models.
Since B Airline has been business for several years, it has a wealth of information that can be utilised, including internal records that are of instant value to marketing decisions, orders received stockholdings and sales invoices. Marketing managers can use records to sort, examine, and interpret data which can be incorporated into a marketing strategy from information received from sales invoices such as:
Product type, date of purchase, and package type by territory
Product type, date of purchase, and package type by type of account
Product type, date of purchase, and package type by customer
The average value and/or volume of sale by territory
The average value and/or volume of sale by type of account
The average value and/or volume of sale by a salesperson
By looking and comparing invoices, B Airlines can establish if it is providing acceptable customer care to a certain extent. This data can also provide insight into buying behavior trends exhibited by customers in terms of purchases of holiday destination packages.
With marketing research systems, a proactive search for information is taken by companies. It is suggested that B Airlines commission a study to solve the perceived marketing problem and develop a strategy that directs its efforts toward an affordable European holiday.
Hire an Expert Assignment Writer
Orders completed by our expert writers are
Formally drafted in an academic style
Free Amendments and 100% Plagiarism Free – or your money back!
100% Confidential and Timely Delivery!
Free anti-plagiarism report
Appreciated by thousands of clients. Check client reviews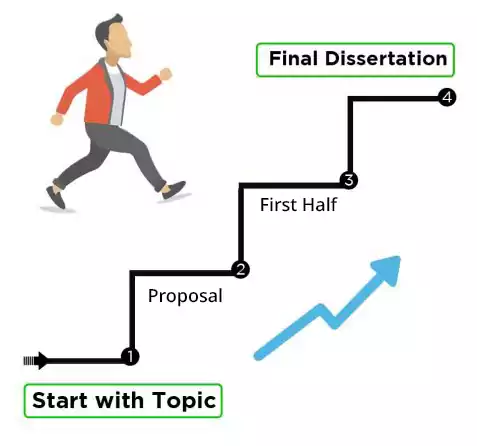 Market Segmentation
To complete market analysis and market segmentation, this will require a specific passenger and destination survey, which is an added cost and is recommended for B Airlines to conduct such an analysis.
The preliminary analysis that B Airline should conduct and include various methods such as observations, interviews with travel and airline industry professionals, economic segmentation, future projections based on a marketing plan, and experience within the region and market for planning purposes. The following is an estimate overall market segmentation retrieved from the literature review:
Business- 16%
Government and International Organisations- 10%
Regional (North England) Resident Personal and Leisure Travellers- 26%
Personal and Regional travelers based in South England- 11%
Seasonal Holiday travelers- 37%
It should be noted that the seasonal/holiday travel segment of the market may distort the overall market percentages due to the following two reasons:
Drop-in business and government travel that is expected during the peak summer holiday travel season
A significant portion of season/holiday traffic is carried on flights employing specially chartered supplementation aircraft.
The following chart shows potential markets based on the estimated population in each segment.
Figure 2- Market Segmentation based on Travelling Population
It is well known that the airline industry is dominated by major carriers such as British Airways, Aer Lingus, and Emirates, who have become market leaders through strategic marketing. The airline industry is also known for its many mergers, acquisitions, and consolidations. The airline industry is no different from other industries. It has evolved into one that only makes space for companies in the marketplace who are either major players, such as the names mentioned, or smaller "niche" participants such as Ryan Air Easy Jet. In the airline industry, two specialty segments have developed which have been exploited by new entrants to the industry. The niches have been divided into price and route. For example, Ryan Air is an airline that focuses on the route niche by providing services to various European destinations. Easy Jet, on the other hand, has focused on providing lower prices for flights. The current market is segmented to develop a cross between both niches in which airlines provide more convenient and less costly service between two heavily traveled destinations.
Low fares have become an expectation from consumers due to the extent of airlines' de-regulation, and focus on price positioning is no longer the only concept an airline needs to build on. The market segment opportunities for an emerging airline such as B Airline include a combination of service mix, price, route selection and has to decide on a service mix and price in conjunction with this as this decision will impact customer preferences. Specialty carriers are categorised as either "short-haul" or "long-haul". B Airlines needs to primarily focus on European holiday destinations and therefore should be exempt from servicing long-haul routes due to major carriers being a threat and concentrating on a short-haul market segment that is more suited for B Airlines a small gap in the market in England.
Short-haul carriers usually operate efficiently out of a single hub. This allows them to develop a consolidation of services and economies at a more down-sized scale. Correspondingly, the revenues that are available from short-hauls are more relatively higher than long-hauls based on the per-passenger mile. Short-haul revenues are high enough to develop an extensive business that can reach in the hundred million pound multiple ranges.
Competitor Analysis
The SWOT analysis model enables us to determine how B Airline compares to its peers and competitors. For this particular competitor analysis, the following information is focused on:
Air service offered: destinations, carriers, frequency, and aircraft type
Business and leisure airfares
Holiday package deals
History of service at airports in North West England
From the previous section's market research, it is found that B Airline has the following competitors:
Ryan Air
Aer Lingus
Emirates
British Airways
Wizz Air
Easy Jet
The following are indirect competitors in terms of providing cheap rates for European holidays which includes the fares of flights and hotels:
Each of the competitors and their products, brand attributes, and related marketing concepts are described in Figure 6 (See Appendix F). The competitor map highlights the method by which the airline product is bought from consumers. Each of the B Airline's direct and indirect competitors has unique product items that separate them from the competition. For example, Easy Jet is known for its cheap domestic and international flights. The airline focuses on filling its seats and provides discount rates to travelers that book for at least three months. Easy Jet has also invested in technology by developing a website that gives consumers excess information for holiday adventures and recommends cheap hotels and rental cars in the booking.
Comparison of Air Services
Airline
No. Of Euro Destinations
No. Of Carriers
Aircraft Type
British Airways
139
290
Boeing; 737, 747, 767, 777, 777ER, 787-8, 787-9,787-10
Airbus; A318, 319, 320, 321, 350, 380,
Aer Lingus
75
47
Airbus; A319, 320, 321, 330, 350
Emirates
215
29
Airbus; A330, 340-300, 340-500, 380-800. Boeing; 777-200, 777-200ER, 777-200LR, 777-300, 777-300ER, 777-8X, 777-9X
Ryan Air
156
301
Boeing; Boeing 737-800
Easy Jet
101
200
Airbus; A319, A320, A320neo
Wizz Air
91
54
Airbus; A320, A321
Table 1- Air Services of Competitor Airlines
The graphical display of the market capitalization that each of the competitor airlines holds against B Airline is displayed in Figure 3:
Figure 3- Market Capitalisation of Competitors*Emirates Airlines is not included in the graph as they are unlisted in the stock market.The strength of competitors can better be understood by comparing each of the airlines' revenues for the most recent fiscal year.
Customer Analysis/Buyer Behaviour
According to Zeithaml (1988), value is a trade-off between 'get' and 'give components of customer experiences. The relationship between the benefits that the customer attains from the product or brand and the cost borne by the customer to obtain from those benefits is known as the customer perceived value which is described in the equation:
Equation 1- Customer Perceived Value
Customers of B Airlines are mostly those leisure travellers situated in the North of England. Therefore, the airline needs to target outbound passengers from Greater Manchester, North Yorkshire, Cheshire, Cumbria, Tyne and Wear, Merseyside, Northumberland, etc.
According to Chacon and Mason (2011), a study with respondents indicates the purchasing criteria of consumers in which respondents indicated the most important aspects when choosing an airline:
Frequent-flier program
Range of Destinations
Service (onboard and at the airport)
Punctuality
Price
For low-cost carriers, customers included Price and schedule and additional product features, including seats, in-flight entertainment, and lounge access. These are important aspects that are incorporated into B Airline's customer profile which influences buying behaviour. Based on these buying behaviours (See Appendix B) and added demographic preference of travel for leisure travelers for both the summer and winter holidays, we can build a customer profile.
Strategic Planning Tools
Various strategic tools such as PESTEL, Porter's Five Model, and SWOT analysis will aid in the holiday destination expansion's strategic planning. The previous section has discussed the SWOT analysis for B Airlines and can be found in Appendix [A]. Porter's Five models give us a better understanding of the competitive forces at work. Using the tools makes it possible to analyse the current strategic position (Payne et al. 2011, pp. 56) of B Airlines. Since the UK airline industry is highly deregulated there are very minimum direct entry restrictions for competitors (Chernatony et al. 2010, pp. 106). This should not be seen as a major threat because new entrants into the market will need a large capital to sustain any business. There has been a domestic environment saturation due to Easy Jet and Ryan Air limiting the number of new entrants in the market. Failure of new entrants such as Zoom and XL in 2008 has also discouraged potential entrants from joining the industry. According to Steves (2010, pp. 77), the brand name is not an important factor for customers any longer looking for savings. Thus, there is a minimal threat for substitute products for a long-haul market in which B Airline works. TOWs Matrix (Appendix E) is another imperative strategic tool that B Airlines needs to use. The PESTEL analysis is an important strategic tool that will enable us to describe the macro-environmental factors used in environmental scanning to develop strategies and make strategically beneficial decisions for the company. One of the major factors 'Legal' has a major impact on the airlines. For example, the Open Skies Agreement enables B airlines and their competitors to freely transfer aircraft between the U.S. and EU (Masson et al. 2010, pp. 49). Building good relations through this agreement can prevent industrial actions and operational interruptions.
Pricing Strategy
The airline industry is a competitive setting that is continuously changing and influencing the changes in B Airlines. Competition in the market will influence B Airlines into evolving its business model or competitors of the company to adapt its strategy to look for an advantage. However, with a strong pricing strategy and revenue management and pricing solutions, B Airlines can become flexible enough to achieve in the ever-changing marketplace. It would be beneficial for B Airlines to integrate into their pricing strategy a designed solution that effectively incorporates revenue management to compete with other carriers and low-cost carriers. The proposal would be to take advantage of B Airline's connecting hubs using its own network. An effective pricing solution needs to collect information and analytics that allow it to respond rapidly and effectively against the fare charges of its competitors.
B Airline should focus on a leg-based origin and destination system to determine tickets' prices to implement this. It is essential to hire an experienced expert in leg system analyst to maximise revenues. The Airlines can offer a simple fare structure composed of 3 different fare types and vary according to kilometers totaled in destinations from Northern England airports such as Manchester/ Leeds- Bradford. The pricing structure will be attractive to leisure travelers to expand on the holiday package services that B Airlines will provide. The Ansoff Matrix (See Appendix G) can play a critical role in regulating the pricing for B Airlines to determine customer demand and take the airline's existing customers and introduce them to new holiday destinations. Ansoff's Matrix relates to four major product-market growth strategies in which B Airlines will focus on market development. The development of new markets for the holiday destination product is a good strategy for the airline because its core competencies are related more to its specificity since it is expanding into a new market.
The proposed revenue management system that B Airlines should implement is a leg-based system for point-to-point and origin and destination (O&D) systems. This system will allow the airline to manage markets with whom they are competing, such as Easy Jet, or markets with traditional rules-based pricing such as British Airways. According to Moller et al. (2004), O&D revenue management, either leg-based or PNR-based, has become a common standard in the airline industry.  To increase the company's revenue, B Airline will need to incorporate actual customer behaviour in demand forecasting, which has been described in the previous section. By increasing forecasting accuracy, the airline will compete effectively in any pricing environment through an integrated support system for traditional and simplified pricing. According to Phillips (2005), using this network, management strategy is important for airlines that offer connection services for their holiday packages. Figure 5 in Appendix C shows passengers' distribution by fare class and total fare paid on an example flight departure from Manchester to Paris using the leg-based system. According to Phillips (2005), the leg-based capacity allocation allows an airline to accept discount class or economy class passengers for long-haul destinations while rejecting first-class passengers for short-haul passengers. The main aim of this sort of revenue and pricing strategy is to improve revenue by managing the mix of products and a mix of fare classes sold for each product (Phillips 2005).
Using the simple leg-based system coupled with O&D, the best prices for every single seat in the carriers will be determined. B Airlines will have a fare structure that is reflective of this system with three different fare types. The fare structure and description of fare type are described in the table below.
Table 2- Fare Structure for B Airlines*Prices shown in the table above are applicable for up to 2,000km (includes destinations such as Paris, Lyon, Rome, Dublin, Madrid, etc.)Table 3- Comparing Fare Prices by Season HolidayTable 4- Fare Type DescriptionsProduct and Branding StrategiesB Airlines' main aim is to establish itself as a niche player in the long-haul market but low-cost fares by providing high-level service and comfort at low prices. To do so, the company will work on the following branding strategies to incorporate concepts of significance, positioning, and benefits:
Frequent Flyer Miles Program
Major airlines such as British Airways, Emirates, and Aer Lingus have successfully retained customers by giving them frequent flyer miles each time they travel. As customers mount miles, they gain specific privileges, including access to airport lounges, upgrades, and free flights. B Airlines will introduce a frequent flyer program that is simple and coherent with the holiday concept. B Airlines will offer frequent flyer internet cash to customers to spend on specific travel websites for holiday packages.
Offer special holiday promotions to Paris, Madrid, and others for the first month of the holiday scheme operations to attract as many customers as possible and get them to experience the services.
Airline's Convenience Services for Flight's Passengers
e-tickets- Tickets purchased are 100% electronic, and the passenger will need their passport and confirmation number to board the plane. They will also be able to print a copy of the itinerary from the company's website.
Free transfers to-from airports: A free shared car service will be offered between airports of destination areas to specific hotels. Those affiliated with B Airlines will be made available to customers.
Larger carry-on luggage- Increased space on board will allow the airline to accommodate larger carry-on luggage which is a sensitive issue for most travellers who do not wish to check-in.
B Airlines needs to market its products under the brand position that it is the complete holiday planning company giving its customers luxury at an affordable price. The developing brand itself creates an emotional tie with the customer that goes further than just the price. B Airline's brand signifies a holiday experience developed to allow its customers to make worthwhile memories with family or loved ones. This is evident in the development of logos that target customers to establish an emotional relationship with the company. The logos suggested draw on the holiday notion that B Airlines is aiming for (See Appendix H).ConclusionThe report features an analysis of the industry and external environment of B airlines. It looks at strategic options that the company can implement to make the new holiday package destinations successful. To survive in this industry's changing environment, the airline must implement a strong marketing strategy that incorporates various aspects discussed in this report. Competing airlines are also working daily to improve their business operations. There is serious competition for B Airlines with Easy Jet and Ryan Air who are already operating regionally and major European destinations. B Airlines should focus on improving and maintaining a high level of customer service and affiliating with hotels and car rental companies to give the customer the ultimate holiday experience and value for money.
Fare Type
Restrictions
One Way Fare
Round -Trip
Business Flexible
Changeable and refundable; no fee
£400
£800
Advanced Economic/First-Class
2 weeks booking; non-refundable; changeable without fee
£115
£230
Super Advanced Economic/First-Class
For travel booked 1 month in advance, non-refundable, changeable with a fee.
£50
£100
Fare Type
Summer Holiday Prices
Winter Holiday Prices
Business Flexible
£350
£250
Advanced Economic/First-Class
£110
£105
Super Advanced Economic/First-Class
£45
£40
Fare Type
Description
Business Flexible
Designed for business travelers who make last-minute travel plans and are known to change their traveling plans often. It is fully changeable without any fees or restrictions. The fare is cheaper than competitor business class fares.
Advanced Economic/First-Class
This is designed for leisure and holiday travelers who usually have fixed engagements and are price-conscious. The ticket is equal to the premium economy fare on Easy Jet.
Super Advanced Economic/First-Class
This fare will be used to stimulate holiday and leisure travelers further to travel on weekends or book one month in advance. Access to these fares varies in regard to booking and flying patterns. This fare is £7.00 cheaper than Easy Jet.
References
Aguilar, F., 1967. Scanning The Business Environment. New York: Macmillan.
Kotler, P., 1988. Marketing Management: Analysis, Planning and Control. Prentice-Hall.
Lapp, M. and Weatherford, L.(2014) 'Airline network revenue management: Considerations for implementation.' Journal of Revenue & Pricing Management, 13, pp. 83.112. [Online] Available from: http://www.palgrave-journals.com/rpm/journal/v13/n2/full/rpm201333a.html. [Accessed: 25 November 2014].
Mayer, J. H., 2011. "Managing the future- Six guidelines for designing environmental scanning systems." Service-Oriented Perspectives in Design Science Research. Retrieved from http://link.springer.com/chapter/10.1007%2F978-3-642-20633-
7_20#page-1
Moller, A., Romisch, W. and Weber, K. (2004) 'A new approach to O&D revenue management based on scenario trees.' Journal of Revenue and Pricing Management, 3(3), pp. 265-276. [Online] Available from:http://www.mathematik.hu-berlin.de/~romisch/papers/Moller%20et%20al%20final.pdf. [Accessed: 25 November 2014].
Phillips, R. L. (2005). Pricing and Revenue Optimization. Stanford, CA: Stanford University Press.
Yahoo Finance. (2014) 'easy Jet plc (EZJ.L).Online available from https://finance.yahoo.com/q?s=EZJ.L
Yahoo Finance. (2014) 'Ryanair Holdings plc (RYAAY). [Online] Available from http://finance.yahoo.com/q?s=RYAAY
Appendixes
Appendix A
SWOT Analysis of Airlines B
Figure 4- SWOT Analysis for B Airline
Appendix B
Target Customer Profile
Variables
The Outbound Holiday Couple
The Outbound Holiday Family
The Single Adventurer
Geographic Variables
Geographic Region
North England, UK 
North England, UK
North England, UK
Density
Urban
suburban
Urban
Demographic Variables
Age
25-35
30-45
40-60
Gender
Males and Females
Males and Females
Usually Males
Family Life Cycle
Newly Weds, Couples
Married, Have children
Single May/May Not have children
Income(Monthly)
 
 
 
Occupation
White-Collar Jobs
White-Collar Jobs
White-Collar Jobs or can be Retired.
Education
Minimum Secondary Education
Minimum Secondary Education
Minimum Undergrad
Generation
 
80's
Baby Boomers
Social Class
Upper and Middle Class
Upper and Middle Class
Upper and Middle Class
Psychographic Variables
Psychographic Lifestyle
Luxury and High End
Middle setting lifestyle
Luxury and High-End Lifestyle
Personality
Sophisticated
Sophisticated
Individualistic, culturally enthusiastic, Sophisticated, Well Educated
Behavioural Variables
Behavioural Occasion
Holiday Occasions, Travel and Leisure Purpose
Holiday Occasions, Travel and Leisure Purpose
Holiday Occasions, Travel and Leisure Purpose, a Business purpose outside England
Benefits
High customer value and convenient
Convenient, safe, high customer value, low prices
Convenient, safe, high customer value, privacy and luxury
User Status
First-time users, potential users, regular users
Non-user, first time user, regular users, potential users
Regular users
Usage Rate
Occasionally to Medium
Low to Occasionally
Medium to Very Frequently
Loyalty Status
Low
Medium
High
Attitude Toward Product
The product should have available seating and a range of destinations.
Low prices, cheaper carriers, range of destinations
Having a great range of destinations needs to be convenient and connected with other services such as rental car and hotel booking.  
Table 5- Customer Profile
Appendix C
Passenger Seats and Fare
Figure 5- Demand of Seats and Fare Change
Appendix D
Porters Five Forces Model
Threat due to new Entrants: Low;1.       Entrants need large capital

2.       Saturated long haul market

3.       Dominance of major routes of major airlines

4.       Failure of Entrants Zoom and XL in 2008.
Bargaining Power of Suppliers: High;1.       Disruptions of suppliers operations would undermine the airline's operations.

2.       Currently working with aeroplane suppliers of Boeing.

3.       Employees of airlines can possess strong bargaining power through labour unions (Daniels and Mcllroy 2009).
The Threat of Substitutes: Low;1.       Non-luxury airlines offer cheaper fares

2.       Brand name no longer important to customers
Bargaining Power of Buyers: High;1.       Presence of lox cost or budget airlines- customers, have cheaper alternatives

2.       Increasing access to the internet gives quick price comparisons

3.       IN U.K., 46% of customers currently book tickets online (Griffin 2010, pp. 94).
Competitive Rivalry: B Airline's strategy is to offer long haul flights to holiday destinations. Competition exists in:1.       Fragmented short-haul market

2.       Fierce competitive tactics

3.       Increased consolidation among competitors.
Appendix E
TOWS Matrix
TOWS MATRIX FORB AIRLINES
External
Opportunities
Threats
Competitors failing on delivering reliability emergency of new markets
Open Skies AgreementEnvironmental Awareness

Global Economic crisis

Lower cost competition

Internal
Strengths
Brand ImagePartnerships and Alliances

Financial Stability

Strategies for strengths to meet opportunities: Segment focus

Supply Chain management

Introduction of complementary services

Strategies for Strengths to defend threats: Renovation of brand image

Diversify into another transport market

Weaknesses
Quick Innovation and Change
Strategies for Opportunities to overcome weaknesses: Improved people processes

Technological Advancement

Strategies for Weakness not to expose threats: Improved environmental stance

Lower fares

Offer destinations to a variety of cities in Europe
Table 7- TOWS Matrix Showing Options for B Airlines
Appendix F
Competitors Map
Figure 6- Competitor Map
Appendix G
Ansoff Matrix
| | | |
| --- | --- | --- |
|   | Existing Products | New Products |
| Existing Markets | | |
| New Markets | | |
Figure 7- Ansoff Matrix
Appendix H
B Airlines Logo Suggestions
Figure 8- B Airline Logo Suggestion 1
Figure 9- B Airlines Logo Suggestion 2
Figure 10- B Airline Logo Suggestion 3
DMCA / Removal Request
If you are the original writer of this Assignment and no longer wish to have it published on the www.ResearchProspect.com then please: