Business and Marketing Analysis of Boots Company PLC
Disclaimer: This is not a sample of our professional work. The paper has been produced by a student. You can view samples of our work here. Opinions, suggestions, recommendations and results in this piece are those of the author and should not be taken as our company views.
Type of Academic Paper – Coursework
Academic Subject – Marketing
Word Count – 1987 words
Abstract
Boots Company PLC is a leading chemist chain across the United Kingdom. The company has its labelled products and enjoy brand loyalty over its well-tested products relating to health and beauty. The company plans to enter a UK fitness wearable market to target a new market segment and increase sales. The company is overly dominated in the UK chemist market and thus looking forward to developing new fitness products to extend market share in other areas. The following report presents a digital marketing strategy to support Product X's launch by Boots Company in England.
Business and Marketing
Introduction
Boots Company PLC is the largest chemist chain and beauty retailer with more or less 2500 shops across the UK. The company is now interested in entering the fitness wearable marketplace (Bubb, 2017). It will launch its first product with the name 'Product X' incoming September 2018. The company will compete in the same Xiaomi Band 2 while targeting mainly the market segment of health and beauty conscious customers (under 20 to 40 years). The target customer group of newly launched products falls under the upper and middle social class, focusing more on females (both working and household). The new product will be positioned as 'Look and Feel Best in You'. The following report presents a digital marketing strategy to support Product X's launch by Boots Company in England.
Situation Analysis
SWOT
Strengths
Boots is the most trusted company in the UK retail sector, revealing a strong legacy and the ethical status obtained from its pharmaceutical operations. Its dispensing business drives considerable footfall from clients taking medicine and seeking recommendations. This provides immeasurable opportunities for Boots to invest in the fitness wearable market as well. Moreover, the brand is famous for its own-label products, highly regarded by the target audience (Bubb, 2017).  The key strength of Boots is the wide range of products in contrast to the other rivals like Superdrug, Tesco, ASDA. The cost of the products offered by boots is relatively low compared to Superdrug and other indirect competitors like superstores.
Moreover, the stores of Boots are also positioned at suitable locations that help customers find them easily. It also offers a range of services like home deliverance and consultancy services compared to its rivals (Girdhar, 2009). The store ambience of Boots is also eye-catching, which helps in attracting clients to an increasing number. It differentiates itself by becoming a healthcare product, and this can provide Boots with an advantage to launch a fitness wearable product in the same target market.
Weaknesses
The company has no global presence and depends mainly on the UK market. It is so dominated in the chemist market that the brand is likely to face difficulty increasing its presence in the fitness wearable market (Bubb, 2017).  Moreover, the drawback of having a chemist business is that many shops have clinical design and environment. Apart from the core beauty and healthcare business, the brand strives to maintain its sale volumes in 'lifestyle' categories like fitness or baby care products. The company has limited resources that can create problems in the final fitness wearable launch and hinder the brand from becoming a service leader (Girdhar, 2009). Also, Boots lacks proficiency in real-time production and consumption of healthcare and beauty products. The rivalry posed by other rivals like Superdrug makes the brand open to market risks as it fails to recognise campaign management programs.
Opportunities
An increasing interest in personal healthcare offers excellent potential for the company to develop new products in the fitness wearable market and target health-conscious people. It can increase the product range to increase sales and profitability (Bubb, 2017). It can make use of its key potentials to successfully leverage the offered business options. It can develop its brand by investing greatly in launching fitness products and targeting health-conscious people. It can further improve its expertise in the area of fitness wearable by employing fitness experts' services. The other great opportunity for Boots will be to make its way into health and fitness while launching a fitness wearable product.
Hire an Expert CourseWork Writer
Orders completed by our expert writers are
Formally drafted in an academic style
Free Amendments and 100% Plagiarism Free – or your money back!
100% Confidential and Timely Delivery!
Free anti-plagiarism report
Appreciated by thousands of clients. Check client reviews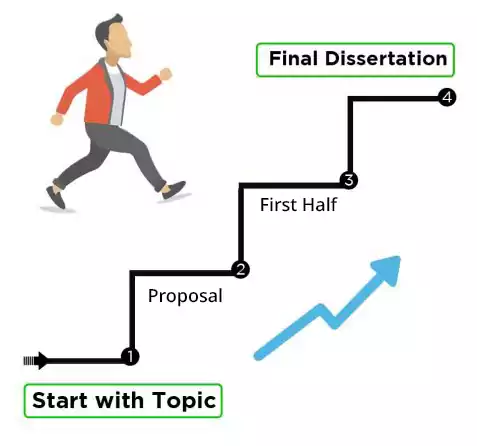 Threats
All the leading superstore outlets have significantly enhanced their fitness and healthcare products in current times and opened pharmacy shops even (Bubb, 2017). The power and convenience of such 'one-stop' shopping at these stores is a continual threat to its new launch fitness product and target market. Boots need to cope with different business threats. Several supermarkets like Tesco and Wal-Mart are moving into the healthcare business with strong aims. Such rivals have a range of product lines that the clients demand. Such superstores are interfering in the marketplace of Boots, which is posing a 'big' threat as they could provide fitness and health products in a single store. This feature is enough to lure clients. Such rivals are pressurising Boots to decrease production costs, which greatly impacts the brand's profit margin.
Goal Setting
TOWS Matrix
Boots Company
Strengths (S)

1. Trusted Brand

2. Own-Label Products

3. Loyal Customer Base

 

Weaknesses (W)

1. Overly dominance in Chemist Business.

2. Clinical ambience of stores.

3. Struggling in the market relating to lifestyle categories.

Opportunities (O)

1. Increasing interest in personal healthcare products.

2. Emerging Trend of Healthy Lifestyle.

S1O1

Product Development Strategy: By combining S1 and O1, Boots can develop a new fitness market product.

02W1

Market Development Strategy: By exploiting the gains offered by emerging trends, the company can enter into a new fitness market and moderate its overall dominance in the UK chemist market (Chaffey, Smith and Smith, 2013).

Threats (T)

1. Superstores provide 'one-stop shopping' convenience.

2. Strong Power and dominance.

S3T1

Customer Retention Strategy:

Boots can counter threats posed by supermarkets by leveraging their customer loyalty and offering them loyalty cards associated with Product X's launch.

W2T2

Defensive Strategy:

Boots can adopt to defend its position and protect its market share (Chaffey, Smith and Smith, 2013)in the fitness wearable market against existing and emerging rivals, such as Xiaomi Band 2.
Boots Company can adopt a product development strategy while considering its strengths and emerging opportunities in the UK's fitness wearable market (Ryan, 2016). The current situation of the company in the UK chemist market is stagnant and overly dominated. In the financial crisis, the revenue streams of Boots can be affected. To avoid such a situation, a product development strategy takes Boot outside its present business activities. It enables it to focus on developing a new product to target a new market segment (Chaffey, Smith and Smith, 2013). Product development strategy might alter an active product or its representation or development of a completely new product that caters for an emerging demand of customers or market niche. Keeping in mind the competitive landscape, Boots can develop a new fitness wearable product with unique features and value-added benefits. This would help the company to pose tough challenges for rivals and enhance its profitability.
Digital Marketing
The main digital marketing objective of Boots is to increase product sales after the product launch in September 2018.
As per the SMART format, Boots aims to sell 1000 fitness wearable products to young people (20 to 40 years) by September 2018. The focus is on online marketing as it is the best way to maximise financial success (Armstrong, Kotler, Harker and Brennan, 2015). Product X will be marketed both online as well as offline medium.
The 'SELL' objective has been preferred over other objectives. A company is initially interested in increasing the sales of products to improve its productivity and maintain its position.
Need a Coursework On a Similar Topic?
Strategy Formulation
Business Canvas Model
The business canvas model has been designed considering the case of Boots Company Plc. the model shows the main segments that the company would focus on while developing the new fitness product X and targeting the UK's wearable market. The chosen product development strategy adopted by Boots is encapsulated in a detailed business canvas model shown below. The Business Canvas Model follows the main digital marketing objective of Boots:
Key Activities: The digital marketing objective of Boots is to increase brand visibility on the online platform before the final launch of Product X (July 2018). It plans to bring a 'sizzle' into the marketing mix of Product X while initiating Boots+ running app. This app would be installed easily by mobile users to maintain a record of their fitness level. This app development effectively provides clients with a feature pertinent to the Boots brand and increase Product X's visibility. The app will be developed by July 2018, and users can install it after the product launch.
Customer Segments: Boots aims to sell 1000 fitness wearable products to young people (20 to 40 years) by September 2018.
Cost Structure: The digital marketing objective is to install the technical system to decrease overhead costs by June 2018. A technique like website-to-back-office scheme assimilation will let online buyers personally update their profile information and connect with Boot's CRM software ((Armstrong, Kotler, Harker and Brennan, 2015). This would, therefore, decrease any off-site managerial expenses.
Value Proposition: The digital marketing objective of Boots concerning Product X is to bring added value in terms of extra benefit given to customers (Chaffey, Smith and Smith, 2013). The online forum would spread the word and facilitate direct communication with existing and potential buyers (Armstrong, Kotler, Harker and Brennan, 2015). Test products will be given to clients without charging them to ensure the quality of the product, and the first 50 buyers will be given the privilege to go for trial use. The offer would last for three months after the final launch of the product in the market.
Customer Relations: The digital marketing objective of Boots is to develop long-lasting relations with clients and provide them with round-the-clock access via an online medium (Chaffey and Ellis-Chadwick, 2016). Digital channels and social networking sites are the best communication modes to interact directly with buyers and product development. Before launch, a survey is planned to conduct an insight into the fitness wearable market and what clients want in a product that can support their mental and physical growth (Chaffey and Ellis-Chadwick, 2016). The survey will be conducted in Feb 2018. Data from the survey would help Boots to design and develop Product X accordingly.
Conclusion
To sum up, the following report has proposed a digital marketing strategy for the Boots Company PLC to support its activities in launching new Product X in the fitness wearable market of the United Kingdom. The company is overly dominated in the UK chemist market and seeks to develop new fitness products to extend market share in other areas. The overall purpose of a digital marketing strategy is to create brand visibility on an online forum, revive its image, and position it firmly in customers' minds. The digital marketing strategy aims to create brand awareness among the target people conscious about their health and fitness.
References
Armstrong, G., Kotler, P., Harker, M. and Brennan, R., 2015. Marketing: An introduction. Pearson Education. pp. 56-60.
Bubb, N. 2017. SWOT analyses: Discussion and analysis of three major UK retailers. pp. 3-4. Retrieved from: https://images.template.net/wp-content/uploads/2016/01/18061717/retail-swot-analysis-template.pdf
Chaffey, D. and Ellis-Chadwick, F., 2016. Digital marketing. Pearson. pp. 100-110.
Chaffey, D., Smith, P.R. and Smith, P.R., 2013. Marketing Excellence: Planning and optimizing your digital marketing. Routledge. pp. 34-40.
Girdhar, A., 2009. Analysis of Business of Alliance Boots. Scribd. [Online] Retrieved from http://www.scribd.com/doc/25017737/Alliance-Boots-Report
Ryan, D., 2016. Understanding digital marketing: marketing strategies for engaging the digital generation. Kogan Page Publishers. pp. 23-30.
DMCA / Removal Request
If you are the original writer of this Coursework and no longer wish to have it published on the www.ResearchProspect.com then please:
Frequently Asked Questions

To complete a master's level coursework:
Understand requirements.
Plan a schedule.
Research comprehensively.
Organize and outline.
Write clearly and critically.
Revise and proofread meticulously.
Cite sources accurately.
Seek feedback if possible.